by Herb Montgomery | November 9, 2018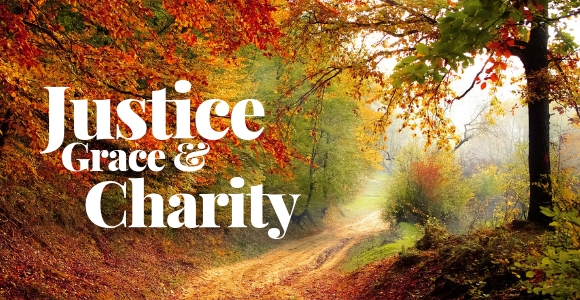 ---
"We need justice that is distributive.
We need grace which is liberating.
Only with both will we see far enough to have a life-giving discussion about charity."
---
"Here is my servant whom I have chosen, the one I love, in whom I delight; I will put my Spirit on him, and he will proclaim justice to the nations." (Matthew 12:18)
My younger daughter came home recently, visibly upset about misogyny in her high school. While she was speaking out against some of the structural, systemic privilege that boys receive at her school, one of her close male friends made a very patronizing, anti-feminist remark. She was shocked and disappointed. 
Later, she told me she couldn't believe that one of her friends could have said and thought such a thing. She then repeated a saying I used to tell her when she was in elementary school. "Fish don't know they're wet," she said. "He's regurgitating only what he's heard from the men in his life." 
She wanted her friend to be a better human. She believed he could be a better human. She didn't want to believe her friend could genuinely be so patriarchal. "He must not know any better," she decided, and the next day she was determined to enlighten him. 
The following night she reported that her friend did apologize and had been open to listening. I wondered whether he was only trying to pacify her in order to keep her friendship, or was sincerely open to seeing another's perspective. My daughter wanted to believe he was being sincere. "Oh this, by far, doesn't fix things," she said. "But it's a start. We'll see. Time will tell."
Time will tell. For all of us.
This week I want to begin a two-week discussion of three words: Justice, grace and charity.
How we define each of these words makes a significant difference in whether we act as mere pacifiers for people's or communities' suffering or whether we go further and work as agents of change.
Justice
In the Hebrew scriptures, justice was understood not as retributive but as distributive. It was not about punishment but about resources and power being distributed fairly to all, so that everyone possessed what they needed to thrive. When justice prevailed, people would not thrive as individuals only: survival would not come at another's expense. Instead, they were to thrive together. That's the kind of justice that we find in the Jesus story. Matthew's gospel refers to Jesus by quoting the book of Isaiah: 
"A bruised reed he will not break, and a smoldering wick he will not snuff out, till he has brought justice through to victory." (Matthew 12:20)
"Bringing justice to victory." I love that imagery. It captures the idea of distributive justice being presently obstructed, yet eventually overcoming through our choices for a more just world. Justice will one day be victorious.
Too often within Christian communities, justice is defined as retributive punishment or vengeance. This kind of justice then becomes seen as negative, something to be overcome by grace (another of our words this week that we'll discuss in a moment). It becomes something that is escaped when grace prevails. But the hope of the gospels, like the hope of the Hebrew prophets, is not that justice will be overcome by grace, but that injustice, violence, and oppression will be overcome by justice—a distributive justice.
These same prophets do talk about punishment, too, but in the prophets' writings and the gospels, the idea of punishment is restorative, not retribuitve. There were two Greek words for punishment in the cultures from which the gospels were written: timoria and kolasis. Both are translated in our English Bibles as "punishment." Yet consider the ideas behind these two words.
Timoria implies causing people to suffer retributively. It's very retributive and its purpose is penal. It refers to satisfying a need in the one who inflicts the punishment. Stop and consider that for a moment. The purpose of this kind of punishment is to satisfy a need not in the one receiving the punishment, but in the one inflicting or demanding it. That is retribution. (See Louw & Nida Greek–English Lexicon of the New Testament Based on Semantic Domains and Thayer's Greek-English Lexicon of the New Testament.)
Yet, as we know, there are other types of punishments—disciplines—that are not for the purpose of satisfying something in the punisher. When a parent rightly and healthfully disciplines a child, they don't do so to satisfy their own retributive, punitive desire that demands payment from the child. Life-giving discipline is transformative, reparative, and/or restorative. It's still a form of punishment. Yet the goal of restorative punishment is to win the child away from the behavior they have chosen to a different course. We should note at the same time that one of the perverse things about fundamentalism is how it teaches folks to inflict retributive, punitive pain and reframe it as restorative.
Kolasis implies this kind of reparative punishment, and Plato describes it in Protagoras:
"If you will think, Socrates, of the nature of punishment, you will see at once that in the opinion of mankind virtue may be acquired; no one punishes [kolasis] the evil-doer under the notion, or for the reason, that he has done wrong,—only the unreasonable fury of a beast acts in that manner. But he who desires to inflict rational punishment [kolasis] does not retaliate for a past wrong which cannot be undone; he has regard to the future, and is desirous that the man who is punished [kolasis], and he who sees him punished [kolasis], may be deterred from doing wrong again. He punishes for the sake of prevention, thereby clearly implying that virtue is capable of being taught."
Various Greek lexicons and modern commentaries define kolasis similarly: 
"chastisement, punishment" (A Greek-English Lexicon To The New Testament, William Greenfield)
"the trimming of the luxuriant branches of a tree or vine to improve it and make it fruitful" (Graecum Lexicon Manuale, Benjamin Hedericus and Johann August Ernesti)
"the act of clipping or pruning, restriction, restraint, reproof, check, chastisement" (A New Greek and English Lexicon, James Donnegan)

 

"pruning, checking, punishment, chastisement, correction" (A Greek-English Lexicon, Henry George Liddell, Robert Scott, Franz Passow)

 
On later translations from Greek into Latin, Max Müller writes, "Do we want to know what was uppermost in the minds of those who formed the word for punishment, the Latin pæna or punio, to punish, the root pu in [Sanskrit], which means to cleanse, to purify, tells us that the Latin derivation was originally formed, not to express mere striking or torture, but cleansing, correcting, delivering from the stain of sin" (in Chips from a German Workshop, p. 259). For still more on the differences between timoria and kolasis see William Barclay, The Apostle's Creed, p. 189, and J.W. Hanson's Universalism: The Prevailing Doctrine Of the Christian Church During Its First Five-Hundred Years, pp. 39-41)
What kind of punishment is kolasis then? It's restorative, redemptive, and transformative. It's the kind of punishment or discipline that a loving and functional parent gives a wayward child hoping to help them see the intrinsically destructive consequences of their choices so that they will turn from those choices and make better ones. It's restorative justice, not retributive justice. 
What's most important: whenever Jesus speaks of punishment in the gospels, the gospel authors use the word kolasis and never timoria! Jesus' punishment is not a retributive punishment. It's restorative, transformative punishment designed to reform the recipients.  
Yet, again, in the gospels and in the prophets, when they speak of "justice," it's not about punishment, but about a restoring a just distribution of resources. 
Consider this story in Luke's gospel:
"Jesus said: 'In a certain town there was a judge who neither feared God nor cared what people thought. And there was a widow in that town who kept coming to him with the plea, "Grant me justice against my adversary." For some time he refused. But finally he said to himself, "Even though I don't fear God or care what people think, yet because this widow keeps bothering me, I will see that she gets justice, so that she won't eventually come and attack me!"' And the Lord said, 'Listen to what the unjust judge says. And will not God bring about justice for his chosen ones, who cry out to him day and night? Will he keep putting them off? I tell you, he will see that they get justice, and quickly.'" (Luke 18:3-8)
In the gospels, then, the story of distributive justice is carried onward toward victory.
Grace
Grace is another word we find in the gospels. Consider how it is used in Luke:
"And the child grew and became strong; he was filled with wisdom, and the grace of God was on him." (Luke 2:40, emphasis added)
Grace in the gospels is "favor that manifests itself in deliverance" (see Eerdmans Dictionary of the Bible). It's favor that works out liberation from oppression. 
In Christian circles, however, grace is too often defined as letting someone off the hook from punitive, punishing justice. In this context, grace becomes victorious over justice rather than justice being victorious over injustice, violence, oppression, marginalization, exploitation, subjugation, etc. When it's all about grace, the discussion is about guilt alleviation rather than systemic change. The discussion is about a grace or unmerited favor that doesn't condemn oppressors rather than a grace, a favor, that manifests itself in liberation for the oppressed. In the gospels, grace is expressed as a preferential option for the oppressed, for the vulnerable, for the marginalized. It's favor or solidarity on the side of those hungering and thirsting for distributive justice or "righteousness." (See Matthew 5:6.)
One of my favorite stories of Gandhi is how when he bumped into the idea of grace as simply being let of the hook. Gandhi tells of interacting with a Christian he refers to as "one of the Plymouth Brethren."
The Plymouth Brother says to Gandhi: 
"How can we bear the burden of sin? We can but throw it on Jesus. He is the only sinless Son of God. It is His word that those who believe in Him shall have everlasting life. Therein lies God's infinite mercy. And as we believe in the atonement of Jesus, our own sins do not bind us. Sin we must. It is impossible to live in this world sinless. And therefore Jesus suffered and atoned for all the sins of mankind. Only he who accepts His great redemption can have eternal peace. Think what a life of restlessness is yours, and what a promise of peace we have.' 
Gandhi responded, 
"The argument utterly failed to convince me. I humbly replied: 'If this be the Christianity acknowledged by all Christians, I cannot accept it. I do not seek redemption from the consequences of my sin. I seek to be redeemed from sin itself, or rather from the very thought of sin. Until I have attained that end, I shall be content to be restless.'" 
(Gandhi, Mohandas K. An Autobiography: The Story of My Experiments With Truth, pp. 63-64)
Favor that manifests itself in liberation of the oppressed is miles away from favor that lets oppressors off the hook without discussing reparations or making things right.
Next week we'll connect this to how the gospels speak of charity.
For now,
We need justice that is distributive.
We need grace which is liberating.
Only with both will we see far enough to have a life-giving discussion about charity.
We don't need charity that is only temporary and leaves injustice not only untouched but also supported. We need a kind of justice and grace that shapes our world into one where charity is no longer necessary.
"Here is my servant whom I have chosen, the one I love, in whom I delight; I will put my Spirit on him, and he will proclaim justice to the nations." (Matthew 12:18)
HeartGroup Application
This week, take some time together as a group and make a gratitude list.  There are plenty of things that still need changed in our larger communities. Yet progress is being made, too!  
Each person write down three things you are thankful for this week.
Go around the room, and from those who are willing to share, share why these items are valuable to you.
Take a moment to bask in your gratitude and then name one area in which you see work still needs to be done.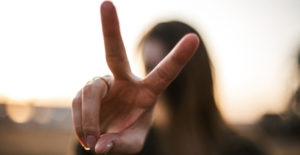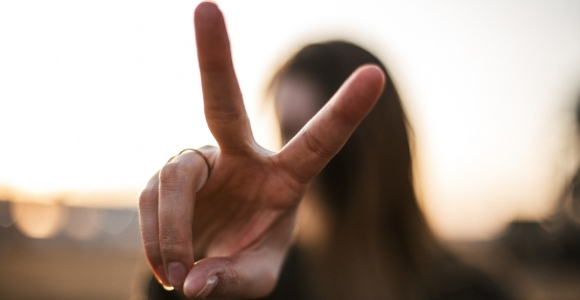 Also, don't forget all contributions to RHM this month are being matched dollar for dollar.  You can make your support go twice as far during the month of November. [Find out more.]
Thanks for checking in with us this week.
Wherever you are, keep living in love, compassion, action and justice.
Another world is possible.
I love each of you dearly, 
I'll see you next week.