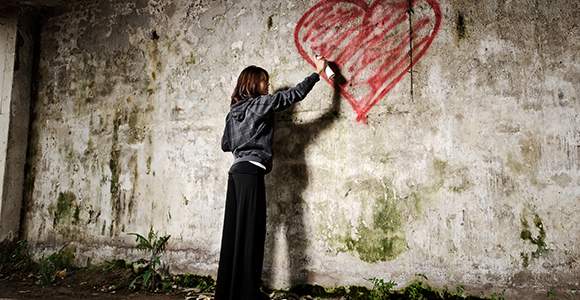 by Herb Montgomery
Featured Text:
"Fire have I come to hurl on the earth, and how I wish it had already blazed up! Do you think that I have come to hurl peace on earth? I did not come to hurl peace, but a sword! For I have come to divide son against father, and daughter against her mother, and daughter-in-law against her mother-in-law." (Q 12:49' 51, 53)
Companion Texts:
Matthew 10:34-38: "Do not suppose that I have come to bring peace to the earth. I did not come to bring peace, but a sword. For I have come to turn
'a man against his father,a daughter against her mother,a daughter-in-law against her mother-in-law—a man's enemies will be the members of his own household.'
Anyone who loves their father or mother more than me is not worthy of me; anyone who loves their son or daughter more than me is not worthy of me. Whoever does not take up their cross and follow me is not worthy of me."
Luke 12:49-53: "I have come to bring fire on the earth, and how I wish it were already kindled! But I have a baptism to undergo, and what constraint I am under until it is completed! Do you think I came to bring peace on earth? No, I tell you, but division. From now on there will be five in one family divided against each other, three against two and two against three. They will be divided, father against son and son against father, mother against daughter and daughter against mother, mother-in-law against daughter-in-law and daughter-in-law against mother-in-law."
Gospel of Thomas 10: "Jesus says: 'I have cast fire upon the world, and see, I am guarding it until it blazes.'"
Gospel of Thomas 16: "Jesus says: 'Perhaps people think that I have come to cast peace upon the earth. But they do not know that I have come to cast dissension upon the earth: fire, sword, war. For there will be five in one house: there will be three against two and two against three, father against son and son against father. And they will stand as solitary ones.'"
Micah 7:6: "For a son dishonors his father, a daughter rises up against her mother, a daughter-in-law against her mother-in-law—a man's enemies are the members of his own household."
Two Types of Peace Making
There are two types of peace-making. One type uses force of arms. It amounts to being the biggest bully on the hill: if you're big, strong, and bad enough, no one will mess with you and they'll do what you say. The other type uses distributive justice. It makes sure everyone is taken care of and everyone has enough so that there can be peace.
Marcus Borg and John Dominic Crossan mention these two types of peace in their joint volume, The First Christmas:
"Empire promises peace through violent force. Eschaton promises peace through nonviolent justice. Each requires programs and processes, strategies and tactics, wisdom and patience. If you consider that peace through victory has been a highly successful vision across recorded history, why would you abandon it now? But whether you think it has been successful or not, you should at least know there has always been present an alternative option— peace through justice." (p. 75)
Later they insightfully contrast the two:
"The terrible truth is that our world has never established peace through victory. Victory establishes not peace, but lull. Thereafter, violence returns once again, and always worse than before. And it is that escalator violence that then endangers our world." (p. 166)
Nonviolence Isn't Peaceful
The road to peace isn't peaceful, however. Even if, like Gandhi, one defines Jesus' activism as nonviolent resistance, our saying this week indicates that Jesus wasn't about "keeping the peace" with a lack of conflict.
The Jesus of the gospels came to "bring fire and sword." But how we understand this saying makes all the difference.
Too often, Christians have misinterpreted these words, chosen to be the ones wielding the sword against others, and literally set heretics, witches, Muslims, and Jews on fire. Let's look this saying more closely.
In response to an accusation that he was "disturbing the peace" by participating in the 1955 Montgomery Bus Boycott, Dr. King stated:
"True peace is not merely the absence of tension: it is the presence of justice." (In Let the Trumpet Sound : A Life of Martin Luther King, Jr by Stephen B. Oates)
As we move toward distributive justice, nonviolent resistance to systems of disparity should disrupt. It should confront, it should disturb, it should prevent the unjust system from continuing on as normal. Unless nonviolence is disruptive, its goal is not achieved. On August 3(4), 1857, Frederick Douglass gave an address on West India Emancipation in Canandaigua, New York:
"The whole history of the progress of human liberty shows that all concessions yet made to her august claims, have been born of earnest struggle. The conflict has been exciting, agitating, all-absorbing, and for the time being, putting all other tumults to silence. It must do this or it does nothing. If there is no struggle, there is no progress. Those who profess to favor freedom, and yet depreciate agitation, are men who want crops without plowing up the ground. They want rain without thunder and lightning. They want the ocean without the awful roar of its many waters. This struggle may be a moral one; or it may be a physical one; or it may be both moral and physical; but it must be a struggle. Power concedes nothing without a demand. It never did and it never will. Find out just what any people will quietly submit to, and you have found out the exact amount of injustice and wrong which will be imposed upon them; and these will continue till they are resisted with either words or blows, or with both. The limits of tyrants are prescribed by the endurance of those whom they oppress . . . Men might not get all they work for in this world, but they must certainly work for all they get. If we ever get free from the oppressions and wrongs heaped upon us, we must pay for their removal. We must do this by labor, by suffering, by sacrifice, and if needs be, by our lives and the lives of others." (Source)
And although Douglass did not subscribe to the theories of nonviolence as King did, he was right: Whether it be by disruptive violence or disruptive nonviolence, the point is that there has to be disruption to the status quo. Even nonviolence can be disruptive when it isn't a co-opted nonviolence that passively demonstrates without changing a thing.
Don't miss that the sword mentioned in this week's saying is one being raised by the unjust system against Jesus and his followers. It isn't a sword that Jesus and his followers raise against others. It's a fire of disruption and a part of resistance that the those benefited by the status quo seek to extinguish. Jesus words about taking up the cross are still ahead of us in this series. They must be understood in a way that does not promote the myth of redemptive suffering.
And before we arrive at that discussion, we must note that Jesus' followers are not the ones with the swords in their hands in this passage. They're the ones whom those with swords in their hands threaten with crosses. They're for standing up to what was unjust. They're being threatened with death for standing up and taking hold of life.
Remember, Jesus didn't die so you could go to heaven. Jesus died because he stood up to the status quo. And even if he did so nonviolently, he stood up to injustice while standing alongside the poor and exploited and marginalized (consider the temple incident).
Social Location Matters
This saying is also at the center of why many parents feel religiously compelled to reject their children and grandchildren for being perceived as out of harmony with their own faith. Painful examples are the disproportionate rates of LGBT homeless young people who are turned out of their religiously fundamentalist homes: their parents' Christianity is a version that would cause them to reject their own children.
What we must see this week is that in the stories about Jesus' followers, they're the ones being rejected, not the ones rejecting. They are the ones Jesus encourages to stand up and resist even if their own family rejects them.
This saying is on the side of the youth being kicked out. It's on the side of the women who stand up to domestic violence. It's on the side of slaves that stand up against their enslavement. It's on the side of straight siblings who choose to stand in solidarity with their LGBT siblings over against the fear of experiencing their parents' rejection too. It's on the side of the counselors and clergy that stand with survivors of relational violence and tell them not to just passively accept abuse but to leave, even when doing so will bring rejection from those who subscribe to biblical patriarchy.
This week's saying is on the side of the abolitionists who were accused of having to throw out their Christian faith to stand against White Christian slavery. It's on the side of people of color and their white allies who stand firm and say "Black Lives Matter" in the face of rejection from their white peers, Christian and non-Christian alike. It's on the side of those who find themselves opposing both Democrats and Republicans in saying that bombs won't grant self-determination for those here or in any country where they're victims of the global economy.
Yes, when you stand up for the vulnerable, there will be push back. Stand up anyway.
Archbishop Oscar Romero, who was assassinated mid-mass, and who stood in solidarity with the poor beyond U.S. backed military repression in El Salvador said:
Christ asks us not to fear persecution, because — believe me, brothers and sisters — whoever has cast his or her lot with the poor will have to endure the same fate as the poor, and in El Salvador we know what the fate of the poor is: to disappear, to be tortured, to be a prisoner, to be found dead." (Quoted by James Brockman in The Word Remains: A Life of Oscar Romero, Orbis Books, 1982)
Using the Jewish text of Micah, our saying this week goes on to say, "Brother will betray brother to death, and a father his child; children will rebel against their parents and have them put to death. (Matthew 10:21)
Jesus message is stand up anyway.
Standing against injustice will produce a sword in the hand of those who are threatened by a more egalitarian world. Standing up will produce a fire storm of criticism: Colin Kaepernick followed all the rules the privileged say defines a legitimate protest and has still been delegitimized and slandered.
Stand up anyway.
If those who are rejecting you for standing with the vulnerable are your own family, biological or religious, stand against injustice, fear, ignorance, violence, and oppression anyway.
Dietrich Bonhoeffer was a German Lutheran pastor and theologian who, after his time at Union Theological Seminary in New York, returned to Germany to stand with the vulnerable and against Nazism. He wrote, "There remains an experience of incomparable value… to see the great events of world history from below; from the perspective of the outcast, the suspects, the maltreated, the powerless, the oppressed, the reviled — in short, from the perspective of those who suffer" (Letters and Papers from Prison).
One's social location matters. Reading this week's saying from the location of those on the undersides and edges of our society makes a difference.
We don't have to reject members of our own family. Rather, this week's saying tells us that when we do take a stand for justice, we may be rejected by mother, father, daughter, son, brother, or sister. And it's encouraging us to stand up anyway.
Standing with and speaking out alongside the vulnerable will create conflict. But from that soil can grow a distributive justice that produces the fruit of peace. I don't believe that we must pass through fire and sword to get to a world that is safe, just, and compassionate for everyone. But when those threatened by the new world do raise their swords and standing up creates a fire storm, stand up anyway.
Joan Carlson Brown & Rebecca Parker remind us, "It is not the acceptance of suffering that gives life; it is commitment to life that gives life. The question, moreover, is not am I willing to suffer? but do I desire fully to live? This distinction is subtle and, to some, specious, but in the end it makes a great difference in how people interpret and respond to suffering." (in Christianity, Patriarchy and Abuse, p.18)
"Fire have I come to hurl on the earth, and how I wish it had already blazed up! Do you' think that I have come to hurl peace on earth? I did not come to hurl peace, but a sword! For I have come to divide son against father, and daughter against her mother, and daughter-in-law against her mother-in-law." (Q 12:49' 51, 53)
HeartGroup Application
Gustavo Gutierrez writes in his book We Drink From Our Own Wells:
"The faith and courage of the members of our communities in the face of threats, misunderstandings, and persecution for justice' sake are sustained and strengthened by the support each individual gives the others, by the support each community gives the others, by our very struggle and activity, by meditation on the word of God, and by the recollection of the witness given by those who have struggled for justice."
As a group:
List what types of push back you fear you will experience for taking stands against injustice, oppression, and violence?
Discuss how your group can support members if these fears become reality? Make an actual list.
Create an action plan: people to call or reach out to, ways to respond, things to set in motion that each of you can put into practice this week to support each other if and when pushback occurs. And now, having each other's back, stand up anyway.
Thanks for checking in with us this week. Where you are, keep living in love, survival, resistance, liberation, restoration, and transformation on our way to thriving!
Again, I want to thank all of you who support the work of Renewed Heart Ministries. It's people like you who enable us to exist and to be a positive resource in our world in the work of survival, resistance, liberation, restoration, and transformation.
If you are new to Renewed Heart Ministries, we are a not-for-profit group informed by the sayings and teachings of the historical Jewish Jesus of Nazareth and passionate about centering our values and ethics in the experiences of those on the undersides and margins of our societies. You can find out more about us here.
Everything we do at Renewed Heart Ministries is done with the purpose of making these resources as free as possible. To do so we need the help of people like you.
If you'd like to support the work of Renewed Heart Ministries, you can make a one-time gift or become a monthly contributor by going to renewedheartministries.com and clicking on the Donate tab at the top right of our home page.
Or you can mail your contribution to:
Renewed Heart Ministries
PO Box 1211
Lewisburg, WV 24901
Make sure you also sign up for our free resources on the website: we have a monthly newsletter and much, much more.
All of your support helps. Anything we receive beyond our annual budget we pass on to other not-for-profits making systemic and personal differences in the lives of those less privileged in the status quo.
For those of you already supporting our work, again, thank you.
I'm so glad you're on this journey with us.
I love each of you dearly.
I'll see you next week.