Renewed Heart Ministries is a non-profit organization passionate about the intersection of faith and social justice, particularly where the teachings of the Jesus connect with our work today of survival, resistance, liberation, reparation and transformation.
We believe Jesus' teachings have intrinsic value and they inform our work of nonviolently confronting, liberating, and transforming our world into a safe, more just, more compassionate home for us all.
We believe that the historical Jesus showed and taught us a way to heal the world. We believe Jesus also gave us a revolutionary way of doing life together. His sayings, we believe, transcend the boundaries of religion, culture, gender, race, economic status, ability, sexual orientation, and gender identity and expression, and both affirm and embrace humanity's rich diversity. Though he gave them in 1st Century Palestine, we believe they remain relevant for us in our cultures in the 21st Century.
At the heart of Jesus's sayings is a vision of a world where people take care of people. Rightly understood, these sayings point us toward learning to practice love, which includes self-affirming nonviolent resistance for the oppressed, restorative, transformative and distributive justice, resource sharing, mutual aid, and a commitment to a world where people take responsibility for taking care of people. These teachings model a non-kyriarchal, non-homogenous shared table where we value the voices, stories, and experiences of all.
We affirm the reality that we belong to each other and we are each other's fate. The fruit of inequity is not security for the future for some, but greater vulnerability and risk for us all. We affirm prioritizing people's mutual well being. We affirm a preferential option for the oppressed, marginalized and vulnerable. We affirm the truth in that Jewish proverb, "Before every person there walks an angel announcing behold the image of God." We affirm a continuing commitment to listening to God in the "Other," so that together we might integrate all our many and diverse experiences of life on our shared planet into a meaningful and coherent, heterogeneous whole.
We affirm the truth in the prayer of Rabbi Jonathan Zachs, Chief Rabbi of the United Hebrew Congregations of the British Commonwealth, "Blessed are you oh Lord King of the Universe for you vary the forms of your creatures." We affirm the beauty of the variety found in our humanity. We acknowledge and celebrate our differences rejecting the view that certain differences cause certain communities to be "less than."
We, each of us together, being in the diverse image of the One the Hebrews named "I am," are thus a "We who are", and not an "us vs. them." In the Christian scriptures, in the first epistle of John we read, "For whoever does not love their brother and sister, whom they have seen, cannot love God, whom they have not seen." (1 John 4.20) This calls us to recognize the reality that, at least in this life, the closest we will ever come to what we as humans refer to as God is each other, our fellow Image bearers. We are all siblings of the same Divine Parents. In the words of the late Carl Sagan. "A new consciousness is developing which sees the earth as a single organism and recognizes that an organism at war with itself is doomed. We are one planet."
We, at Renewed Heart Ministries, reaffirm our commitment, in solidarity along side the vulnerable, to learn from oppressed communities, as we, with them seek to reclaim our interconnected, interdependent humanity, together engaging the work of survival, resistance, liberation, restoration and transformation.
As is represented in our logo, we believe Jesus died because he stood up to the status quo in solidarity with the exploited and disinherited of his day. The resurrection symbolizes Divine protest against Jesus's execution, the undoing and reversal of his death. As he laid in the tomb, yet another occurrence of extinguished hope in the hearts of the oppressed and subjugated, his followers asked whether the violence of domination and oppression would ever be reversed. When they discovered Jesus's empty tomb, they asked a new set of questions: Was the body moved to a more permanent resting place? Was the body taken and hidden? Or did they dare hope for more? Did they dare to hope that the Universe is actually on the side of the oppressed and subjugated after all?
The empty tomb in our logo helps us remember this hope. Even today, the light streaming from Jesus's empty tomb renews hearts, and motivates toward action, those who have lost their hope, the hope that this world can ultimately become a safer and more compassionate home for us all.
This light illuminating and renewing our hearts, also, like all light, is not really just one color (white). Light is a spectrum of colors. And what could be more fitting for this kind of shared table imagery? It takes all of our voices to make the world a safer, more compassionate place. It takes valuing each person's story and experience. Many times we are neither this nor that, but find ourselves somewhere on a spectrum with multiple philosophies or identities, and it's these various colors shining in our hearts and out for all to see that make our world a beautiful place.
This light renews our hearts with hope from Jesus's open, empty tomb, outshining the oppression in our world. And this light represents the combined participation and inclusion of every one of us.
Renewed Heart Ministries takes nondiscrimination and inclusion seriously.  Our resources and educational events are always free of charge. We operate on the basis of voluntary contributions and monthly donation support from people who value our work. Our supporters' generossity makes it possible for us to exist and promote positive change in our world. With all of our hearts, thank you!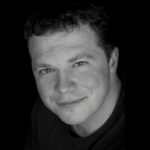 About the Director
Herb Montgomery, director of Renewed Heart Ministries, is an author and adult religious re-educator. For over fifteen years, Herb and his wife, Crystal, have shared Jesus' teachings with others in cities and communities across the United States. Herb's presentations are transparent, relevant, relationally responsible, and intellectually honest. He has an unusual gift for making complex theological and sociological concepts accessible for the people he speaks to. He especially enjoys sharing with groups possessing wide and diverse "belief" spectrums yet with a common focus on compassion and justice.
Herb resides in West Virginia with Crystal and their three children, Alexis, Emarya, and Christian.