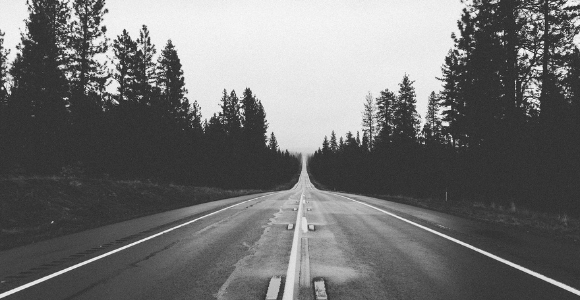 Herb Montgomery | May 14, 2021
---
"We should first stop and ask if we are genuinely being hated at all. And if we are, we must also realize It's not enough to be hated. We have to ask ourselves who is it who is hating us and why. If we are hated by the same social groups that hated Jesus and for the same reasons, then we can claim Jesus' blessing in Luke. But if we find ourselves opposed by the marginalized because we are actually standing between them and justice, obstructing their path toward a society that recognizes their full humanity, then we need to serious address why it is that our story is so fundamentally different from the Jesus story that we hold so dear."
---
Our reading this week is from the gospel of John:
"I have revealed you to those whom you gave me out of the world. They were yours; you gave them to me and they have obeyed your instructions. Now they know that everything you have given me comes from you. For I gave them the instructions you gave me and they accepted them. They knew with certainty that I came from you, and they believed that you sent me. I pray for them. I am not praying for the world, but for those you have given me, for they are yours. All I have is yours, and all you have is mine. And glory has come to me through them. I will remain in the world no longer, but they are still in the world, and I am coming to you. Holy Father, protect them by the power of your name, the name you gave me, so that they may be one as we are one. While I was with them, I protected them and kept them safe by that name you gave me. None has been lost except the one doomed to destruction so that Scripture would be fulfilled. I am coming to you now, but I say these things while I am still in the world, so that they may have the full measure of my joy within them. I have given them your instruction and the world has hated them, for they are not of the world any more than I am of the world. My prayer is not that you take them out of the world but that you protect them from evil. They are not of the world, even as I am not of it. Sanctify them by the truth; your instruction is truth. As you sent me into the world, I have sent them into the world. For them I sanctify myself, that they too may be truly sanctified. (John 17:6-19)
This passage ends Jesus' farewell discourse in John's version of the story (John 14-17). This section is unique to John, and many scholars have compared it to Matthew's sermon on the mount because of its size and centrality to John's version of the Jesus story. To the original audience of John, the farewell discourse would have been immediately recognized as similar to a last will and testament of a father or leader of a community, like those found in Genesis 49 or in the Judean document Testaments of the Twelve Patriarchs. Discourses like these were often deathbed instructions to children or final instructions to followers before a leader's departure. And so they were in John.
This segment in John represents the tenets of a distinct group that emerged within the early Christian community referred to as the Johannine community. Some of what this community believed and taught would become part of the gnostic Christian community a hundred years later, and other portions would provide the foundation for the patriarchal orthodoxy established in the fourth and fifth centuries of the new Church.
Just as the sermon on the mount in Matthew contains Matthew's version of the central teachings of Jesus, these discourses (John 14-17) contain the language and particular perspectives of the Christian Johannine community, which they attributed to Jesus.
John 17:6-19, for instance, is part of Jesus' farewell prayer. This prayer was hugely influential in the process of defining the orthodox Christian view of the relationship between Jesus and the Father during the debates and eventual creeds of the fourth and fifth centuries. For our purposes this week, the love between the Father and Jesus is the theme of verses 1-5. The hoped-for success of Jesus followers after the crucifixion and resurrection is the theme of verses 6-10. Once we get to verse 11, the focus shifts to concern for the safety of Jesus followers in a world to which the Johannine community believed they didn't belong ("They are not of the world any more than I am of the world").
Being hated by the world is a theme in many sectors of Christianity that has been sorely abused since then. So let's unpack this idea a bit.
First, Jesus' gospel of liberation for the oppressed was not initially perceived as good news for everyone. I'm reminded of the words of Peter Gomes in his book, The Scandalous Gospel of Jesus:
"Good news to some will almost inevitably be bad news to others. In order that the gospel in the New Testament might be made as palatable as possible to as many people as possible, its rough edges have been shorn off and the radical edge of Jesus' preaching has been replaced by a respectable middle, of which "niceness" is now God. When Jesus came preaching, it was to proclaim the end of things as they are and the breaking in of things that are to be: the status quo is not to be criticized; it is to be destroyed." (Peter J. Gomes, The Scandalous Gospel of Jesus, p. 31)
An example of this is Luke's sermon on the plain in Luke 6:20-26. Certainly the poor, the hungry, those the present system caused to weep, and those hated by the elite felt blessed by Jesus' gospel of blessing. Yet those who were rich, well-fed, filled with the laughter of luxury, and liked within their fellow elite social class felt cursed. In the story, the characters of Herod, Pilate and Caiaphas did not perceive Jesus' teachings as good news but as a threat. And in the synoptics, Jesus was loved among the common people but hated by many of those in power and positions of privilege, so much so that it was the people's love that initially protected Jesus, making him difficult to arrest and silence (see Matthew 21:26, Mark 12:12, Luke 20:19).
So in the gospels, Jesus' followers were to expect hatred from the powerful and elite for whom Jesus' teachings threatened (Matthew 10:22; 24:9; Mark 13:13; Luke 21:17; John 15:18). In Luke's gospel, Jesus goes so far as to say, "Blessed are you when people hate you." (Luke 6:22) And this is where the teaching can be abused.
People hating you doesn't mean you're on the right path. You could just be a jerk! Also, too often we can conflate criticism and hate. Someone not liking something doesn't mean they want it destroyed. And yet, if you find yourself being genuinely hated as a Jesus follower, it's important to consider how much social location matters: ask yourself who hates you and what their social location is. If you find yourself being hated by the wealthy, the powerful, the privileged, the propertied, and those who put profit before people, then you're in the right story.
But what if, as is so often the case within so many sectors of Christianity, we find ourselves challenged by LGBTQ folks, or by women who identify as feminists or womanists, or by people who are not White, or by those who daily struggle economically to scratch out an existence, who feel as if they will never enjoy the privileges of being a citizen of this world?
Then we need to reassess why our story looks so differently from the Jesus story. Jesus was hated, yes. But those who hated him were at the center and top of society to the exclusion and marginalization of others. Jesus was hated by many in the privileged and powerful sectors of his society. Those in the story who lived in a marginalized or disempowered social location loved him.
We should first stop and ask if we are genuinely being hated at all. And if we are, we must also realize It's not enough to be hated. We have to ask ourselves who is it who is hating us and why. If we are hated by the same social groups that hated Jesus and for the same reasons, then we can claim Jesus' blessing in Luke. But if we find ourselves opposed by the marginalized because we are actually standing between them and justice, obstructing their path toward a society that recognizes their full humanity, then we need to serious address why it is that our story is so fundamentally different from the Jesus story that we hold so dear.
One last word. Unique to the Johaninne community is an idea that we are in this world but not of it. Whatever this meant for the original Johannine community, it's not a life-giving teaching today: separatist at best and exceptionalism and possibly even supremacism at worst. Today, we can tell the Jesus story in ways that, like the Jesus of the synoptics, engage this world, our families, our communities, our society, and don't withdraw from them. We are part of this world. It's not "the" world, it's our world. We are not just passing through: this world is our home.
And, according to other passages in the Christian scriptures, we are to be about renewing, restoring, and transforming our world into a safe home for everyone (see Revelation 21:3-5).
So this week, let's get to it! Let's get to work alongside those working toward a more distributively just society, one where the full humanity of those presently othered is not only recognized, but celebrated, honored and centered.
A just, safe, equitable home for all.
Will we be hated along the way? Maybe.
But let's make sure our gospel is good news to the same folks Jesus' gospel was good news for, and then we will at least be able to say that those who hate us hated Jesus, too. If we do, our heads can hit the pillow each night and, whether we are hated or loved, we can know that we are making our world a better place for all.
HeartGroup Application
1. Share something that spoke to you from this week's eSight/Podcast episode with your HeartGroup.
2. How does considering the social location of both marginalized and privileged communities in our society impact how we read and follow the Jesus story? Discuss with your group.
3. What can you do this week, big or small, to continue setting in motion the work of shaping our world into a safe, compassionate, just home for everyone?
Thanks for checking in with us, today.
Right where you are, keep living in love, choosing compassion, taking action, and working toward justice.
I love each of you dearly,
I'll see you next week