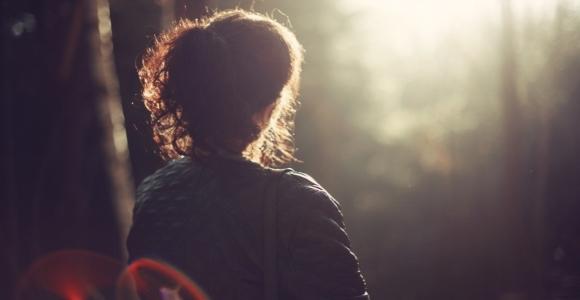 Herb Montgomery | December 24, 2021
---
"We, too, can choose to listen when a woman has the courage to tell her story, even if it seems "impossible" to patriarchal men . . . If we are to take these Christmas narratives seriously, then we must center the voices of women in our society. We can choose to listen when they tell their stories . . . we, too, can follow the example of Luke's Christmas narratives by centering women's voices and pushing back against present-day expressions of Christianity that are patriarchal, that seek to silence women, or that still refuse to allow women to teach, be ordained, or hold positions of leadership."
---
(To listen to this week's eSight as a podcast episode click here.)
Merry Christmas to each and every one of you! Thanks for taking a moment to check in during this busy holiday weekend. I'll be brief.
Our reading this week is from Luke 2:
Now every year his parents went to Jerusalem for the festival of the Passover. And when he was twelve years old, they went up as usual for the festival. When the festival was ended and they started to return, the boy Jesus stayed behind in Jerusalem, but his parents did not know it. Assuming that he was in the group of travelers, they went a day's journey. Then they started to look for him among their relatives and friends. When they did not find him, they returned to Jerusalem to search for him. After three days they found him in the temple, sitting among the teachers, listening to them and asking them questions. And all who heard him were amazed at his understanding and his answers. When his parents saw him they were astonished; and his mother said to him, "Child, why have you treated us like this? Look, your father and I have been searching for you in great anxiety." He said to them, "Why were you searching for me? Did you not know that I must be in my Father's house?" But they did not understand what he said to them. Then he went down with them and came to Nazareth, and was obedient to them. His mother treasured all these things in her heart. And Jesus increased in wisdom and in years, and in divine and human favor. (Luke 2:41-52)
There's a lot to unpack in this week's reading.
First, I want to address the history of antisemitism in some interpretations of this week's reading. Many of them imagine Jesus as a child instructing Jewish elders and scholars, and so demote Jewish wisdom and knowledge to a status or quality beneath Jesus. This is not only harmful but also unnecessary.
And the passage doesn't support such a picture. The text does say that Jesus was, first, "listening" to the scholars, and, second, "asking them questions." They were amazed at his understanding (including of the explanations he was listening to) and his answers (implying they were questioning whether he grasped the depth of their teaching). The story reminds me of college students who impress their teachers with their understanding and their answers to questions. That in no way implies that those students know more or have greater experience than their teachers. At most, the gospel writer is characterizing Jesus as a gifted student, perhaps even a prodigy, but still very much a child. We don't have to disparage Judaism or Jewish knowledge to listen to and value Jesus in the gospels.
Second, the Christmas and childhood narratives of Jesus in the gospels are following the format of Hellenistic hero biographies. True to that form, Luke includes a story from his hero's childhood. These stories were typically included as predictions or prophecies of the nature of the hero's life work and future accomplishments. Followers of Jesus, especially those for whom the gospel of Luke was originally written, were keenly devoted in proclaiming the value of Jesus' teachings to others. For those others to take Jesus seriously, he had to be placed at least on the same level as other Hellenistic heroes. This is what we are witnessing in this week's story. Luke's hero, Jesus, is a precocious child, possibly a prodigy in understanding Torah, increasing in wisdom, learning, understanding, and respect, and so the narrative predicts that Jesus would grow up to become a great teacher.
In keeping with the Hellenistic hero form, in an almost ominous fashion, the story ends with "His mother treasured all these things in her heart. And Jesus increased in wisdom and in years, and in divine and human favor."
In Luke, Jesus' wisdom and learning grows and evolves. Readers soon encounter a Jesus who breaks into his society as a man with wisdom, learning, understanding and good news to share. And of all the passages in the Hebrew scriptures this Jesus could use to sum up his own purpose and passion, he chooses a passage from Isaiah.
"He began to teach in their synagogues and was praised by everyone. When he came to Nazareth, where he had been brought up, he went to the synagogue on the sabbath day, as was his custom. He stood up to read, and the scroll of the prophet Isaiah was given to him. He unrolled the scroll and found the place where it was written:
"The Spirit of the Lord is upon me,
because he has anointed me
to bring good news to the poor.
He has sent me to proclaim release to the captives
and recovery of sight to the blind,
to let the oppressed go free,
to proclaim the year of the Lord's favor." (Luke 4:16-19)
This great teacher's wisdom is characterized in the story as good news to the poor. It proclaims liberty to the subjugated, including the imprisoned and oppressed. It also announces a return to Torah faithfulness ("the year of the Lord's favor"), specifically in the context of economic restructuring that eliminates poverty (cf. Deuteronomy 15).
These are the elements of the Torah that the child in this week's story will grow up to teach.
Lastly, I want to draw our attention to how Joseph is neither centered nor given any voice at all in this story. The only dialogue is between Mary and Jesus, and Joseph is in the periphery or background. Luke doesn't ever center Joseph in any of the Christmas narratives.
I was recently contacted by a friend who had been tasked with speaking about Joseph during a church-related Christmas event, and they asked if I could offer some resources. But the more I thought about Joseph in the Christmas narratives, the more this point became clear. Luke's Christmas narratives center women's voices like Elizabeth's and Mary's. Even Zechariah, Elizabeth's husband, has his literal voice taken away till John's birth. And we never hear from Joseph in Luke: he isn't centered in Luke's birth or childhood narratives of Jesus at all.  This most likely was because Hellenistic heroes were typically assigned divine parentage in some form. Today, we can hear these narratives, though, as centering the voices of women.
And maybe that's our point that we can take away from these stories in our context.
Even in Matthew's gospel, Joseph gets a little more stage time than he does in Luke, but not much. An angel tells him to believe Mary no matter how impossible her story might seem, and Joseph chooses to listen and believe her. We, too, can choose to listen when a woman has the courage to tell her story, even if it seems "impossible" to patriarchal men.
I think of Dr. Christine Blasey Ford who told her story during the nomination of Brett Kavanaugh to be a Supreme Court Justice. So many disbelieved her testimony. During his nomination hearing, Kavanaugh assured Senator Susan Collins that he respected the precedents around Roe vs. Wade, yet now that he is a Supreme Court justice, he has expressed complete disregard for that precedent in hearings about abortion restrictions in Mississippi. How many times must our society look back with regret and say "we should have listened to 'her'"?
Social location matters. If we are to take these Christmas narratives seriously, then we must center the voices of women in our society. We can choose to listen when they tell their stories. And we must especially be about this business within our faith communities as well. As people of faith, we, too, can follow the example of Luke's Christmas narratives by centering women's voices and pushing back against present-day expressions of Christianity that are patriarchal, that seek to silence women, or that still refuse to allow women to teach, be ordained, or hold positions of leadership. We must do better. And we can.
As this year comes to a close and we prepare to embark on a new year, may we take these narratives to heart. May we listen to their lessons. And may we spend this coming year more deeply engaging the necessary work of making our world a safer, more compassionate, just home for everyone.
Merry Christmas to each of you!
HeartGroup Application
1. Share something that spoke to you from this week's eSight/Podcast episode with your HeartGroup.
2. With your group, share some things you are thankful for from 2021, something you wish had been different, and some hopes you may have for 2022.
3.  What can you do this week, big or small, to continue setting in motion the work of shaping our world into a safe, compassionate, just home for everyone?
Thanks for checking in with us, today.
Right where you are, keep living in love, choosing compassion, taking action, and working toward justice.
I love each of you dearly,
I'll see you next week
---
End of Year Matching Donations!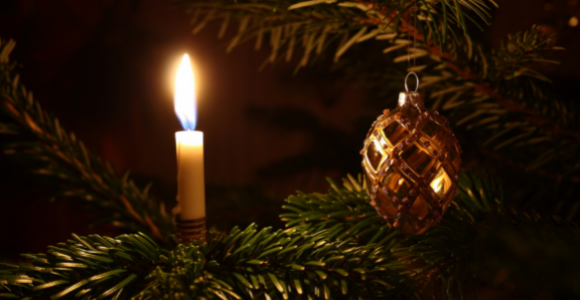 2021 has been a year of big challenges. Doing ministry during an ongoing COVID-19 pandemic has brought its share of change along with moments of heartwarming providence and blessings.
As this year is coming to a close, I'm deeply humbled and thankful for all of you who read, listen to, and share RHM's work.  I'm also grateful for the actions you have taken to make our world a safer, compassionate, just home for all. Thank you for being such an important part of our community, and for your continued support.
Thanks to a kind donor, who also believes in our work, we are able to extend matching donations through the end of month of December.  All donation this month will be matched, dollar for dollar, making your support of Renewed Heart Ministries, and the work we do, go twice as far.
Your support enables RHM to continue providing much needed resources to help Jesus-followers find the intersection between their faith and labors of love, compassion, and justice in our world today.
As 2021 ends, we invite you to consider making a donation to Renewed Heart Ministries to make the most of this very kind offer.
You can donate online by clicking online at renewedheartministries.com and clicking "Donate."
Or you can make a donation by mail at:
Renewed Heart Ministries
PO Box 1211
Lewisburg, WV 24901
Thank you in advance for your continued support.
This coming year, together, we will continue being a voice for change.