Pulse Shooting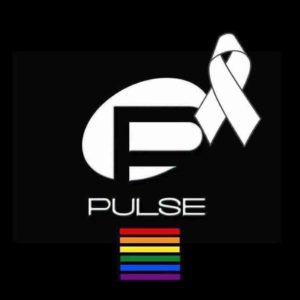 Orlando, FL
June 12, 2016
"Whosoever sheds human blood diminishes the divine image; destroying only one human life is equivalent to annihilating the entire world." — Jewish Wisdom
In the wake of the hateful attack on the LGBTQ community this past weekend in Orlando, Florida, our hearts are broken with the families and loved ones affected by this senseless act.
We are also grieving with the LGBTQ community at large.
We at Renewed Heart Ministries will continue our commitment to stand alongside you in the work to end homophobia, heterosexism and the long history of violence through which these have most often found their expression.
These are the names of those whose lives will be remembered.
Edward Sotomayor Jr., 34
Stanley Almodovar III, 23
Luis Omar Ocasio-Capo, 20
Juan Ramon Guerrero, 22
Eric Ivan Ortiz Rivera, 36
Peter O. Gonzalez-Cruz, 22
Luis S. Vielma, 22
Kimberly Morris, 37
Eddie Jamoldroy Justice, 30
Darryl Roman Burt II, 29
Deonka Deidra Drayton, 32
Alejandro Barrios Martinez, 21
Anthony Luis Laureano Disla, 25
Jean Carlos Mendez Perez, 35
Franky Jimmy Dejesus Velazquez, 50
Amanda Alvear, 25
Martin Benitez Torres, 33
Luis Daniel Wilson-Leon, 37
Mercedez Marisol Flores, 26
Xavier Emmanuel Serrano Rosado, 35
Gilberto Ramon Silva Menendez, 25
Simon Adrian Carrillo Fernandez, 31
Oscar A Aracena-Montero, 26
Enrique L. Rios, Jr., 25
Javier Jorge-Reyes, 40
Miguel Angel Honorato, 30
Joey Rayon Paniagua, 32
Jason Benjamin Josaphat, 19
Cory James Connell, 21
Juan P. Rivera Velazquez, 37
Luis Daniel Conde, 39
Shane Evan Tomlinson, 33
Juan Chavez Martinez, 25
Jerald Arthur Wright, 31
Leroy Valentin Fernandez, 25
Tevin Eugene Crosby, 25
Jonathan Antonio Camuy Vega, 24
Jean C. Nives Rodriguez, 27
Rodolfo Ayala-Ayala, 33
Brenda Lee Marquez McCool, 49
Yilmary Rodriguez Sulivan, 24
Christopher Andrew Leinonen, 32
Angel Luis Candelario-Padro, 28
Frank Hernandez, 27
Paul Terrell Henry, 41
Antonio Davon Brown, 29
Christopher Joseph Sanfeliz, 24
Akyra Monet Murray, 18
Geraldo A. Ortiz-Jimenez, 25
They will not be forgotten.
Varied is the image of God.
Take time to grieve. To feel. To love. Be gentle with yourself. And as the sun continues to rise, our work will continue. We will continue to choose love over hate, inclusion over fear, and affirmation over discrimination, till the only world that remains is a world where only love reigns.
(June 14, 2016)