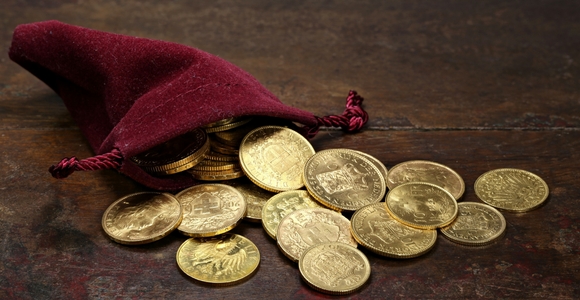 by Herb Montgomery | November 3, 2017
"Jesus willfully and intentionally transgressed the community boundaries of his day. We should too. Keep in mind, the more ritually pure you were, the more clean you were, the more included, centered and privileged you would be in Jesus' larger culture. Those who were deemed unclean were labeled "sinners." And it was these "sinners," these outsiders, who were embracing Jesus's teachings. It was these "sinners," these outsiders whom Jesus embraced and was living in solidarity with. These were the ones Jesus was always seen with and it was these outsiders who were often seen with Jesus."
Featured Text:
"Or what woman who has ten coins, if she were to lose o ne coin, would not light a lamp and sweep the house and hunt until she finds? And on finding she calls the friends and neighbors, saying: Rejoice with me, for I found the coin which I lost. Just so, I tell you, there is joy before the angels over one repenting sinner." (Q 15:·8-10)
Companion Text:
Luke 15:8-10: "Or suppose a woman has ten silver coins and loses one. Doesn't she light a lamp, sweep the house and search carefully until she finds it? And when she finds it, she calls her friends and neighbors together and says, 'Rejoice with me; I have found my lost coin.' In the same way, I tell you, there is rejoicing in the presence of the angels of God over one sinner who repents."
The term "sinner" is used in the gospels in a very particular sense. It's not used in the universal "everyone's a sinner" sense. We see this in Jesus' socio-political context. Imagine a circle. Those at the center controlled and made the decisions for the circle while those pushed from the center toward the edges had less and less say the further away from the center they found themselves. What determined how close to the center someone operated was an idea that we now have a difficult time understanding: this was the idea of purity. Those on the edges were pushed there by labelling them "sinners." Those on the edges of the circle had no power, privilege, or voice.
Cultural or ritual purity codes in any society are used to bring order to the chaos of our world. Ritual Purity codes are a way of organizing our communities. What purity cultures are concerned about is found in Bruce Malina's, The New Testament World: Insights from Cultural Anthropology, describes
"Specifically about the general cultural map of social time and space, about arrangement within the space thus defined, and especially about the boundaries separating the inside from the outside. The unclean or impure is something that does not fit the space in which it is found, that belongs elsewhere, that causes confusion in the arrangement of the generally accepted social map because it overturns boundaries." (p. 125)
This way of ordering societies was not just practiced back then. We practice examples of this today. We manage purity in society and smaller communities within society, too! We misuse a person's gender, race, orientation, gender expression, and gender identity to draw boundary lines in society. Examples might be the transgression of a community defined boundary within some religious groups by having a woman pastor. Or in larger society, examples might be found in how a community responds to the marriage of people from two different races, two men holding hands in public, or how a man in drag is interpreted in certain communities as transgressing or overturning "boundaries," not fitting the "space in which it is found," "belonging elsewhere," or causing "confusion in the arrangement" of a "generally accepted social map."
Today we may or may not use the ancient language of "purity" to name something as clean or unclean, but we still in many social settings push those who transgress community boundaries from the center of that community to its edges. We marginalize them because we perceive them as not belonging.
In Jesus' culture this was done primarily with various interpretations of the Torah. Those whose lives aligned with the community's interpretation of the Torah were more clean or pure than others; they belonged. Those whose lives did not align were marginalized (pushed to the edges) and labeled "sinners." The community looked upon them as outsiders even though they were Jewish. Again, in this use of the term "sinner," not everyone was a sinner. Only those who did not measure up to the community's definition of "clean" or "pure."
First let's consider the Torah's rituals about cleansing, and then we'll consider the various interpretations of the Torah competing for control in Jesus' day.
Mary Douglas' Purity and Danger: An Analysis of the Concepts of Pollution and Taboo helps us to understand how the Torah's occupation with purity operated:
"Dirt is the by-product of a systemic ordering and classification of matter, in so far as ordering involves rejecting inappropriate elements. This idea of dirt takes us straight into the field of symbolism and promises a link-up with more obviously symbolic systems of purity. We can recognize in our own notions of dirt that we are using a kind of omnibus compendium which includes all the rejected elements of ordered systems. It is a relative idea. Shoes are not dirty in themselves, but it is dirty to place them on a dining room table; food is not dirty in itself, but it is dirty to leave cooking utensils in the bedroom, or food bespattered on clothing; similarly, bathroom equipment in the drawing room . . . out of door things in doors . . . underclothing appearing where over-clothing should be, and so one. In short, our pollution behavior is the reaction which condemns any object or idea likely to confuse or contradict cherished classifications." (p. 35)
The Torah's concept of "clean and unclean" (or think order versus chaos) was not just about individuals but also applied to the community, the body politic, and so created and maintained community boundaries and therefore community identity as well.
Two contemporary examples of this would be here in the United States during the Jim Crow era. All of life was once segregated based on race. Race separation is still the norm in many parts of the country today, even in the absence of explicit state enforcement.
Another example could be how elite sectors of society still use etiquette rules today as their own purity code that maintains class separation.
Purity Cultures historically have also resulted in exceptionalism. The pure community begins to also believe they are the "chosen" or "exceptional" or "superior" ones. Evidence of this today lies in the United States' patriotic ideologies of global capitalism. We also witnessed it this fall in Charlottesville with white supremacists chanting "blood and soil." We may not organize our societies around an ancient purity code, but we do follow unspoken community boundaries and practices regarding what belongs and what does not. Mary Douglas also writes, "There are no special distinctions between primitives and moderns: we are all subject to the same rules" (p. 40). As she explains, we need to begin perceiving and naming this destructive way of ordering society and become "aware of the seeds of alienation it contains." (p. 190)
In Jesus's time, the society's purity codes functioned politically and economically as well as socially. An example was given by William Herzog in 1982 and quoted in Ched Myers' book Binding the Strong Man:
"According to Leviticus 11:38 if water is poured upon seed it becomes unclean. The passage, however, does not distinguish between seed planted in the soil and seed detached from the soil . . . In years of poor harvests, a frequent occurrence owing to the poor soil, drought, warfare, locust plaques and poor methods of farming, this text was a source of dispute. Why? During such lean years, grain was imported from Egypt. But the Egyptians irrigated their fields (putting water on seed) so their grain was suspect, perhaps even unclean. The Sadducees judged that such grain was unclean and anyone consuming it also become unclean. They were quite willing to pay sky rocketing prices commanded by the scarce domestic grain because they could afford it . . . One senses economic advantage being sanctioned, since the Sadducees were often large landowners whose crops increased in value during such times. By contrast the Pharisees argued the the Pentateuchal ordinance applied only to seed detached from soil [before being planted]; therefore . . . one could be observant and still purchase Egyptian grain."
You can see from this example that the Sadducees' position was not only financially advantageous to them but it also kept them centered in their community as more pure than others.
By contrast, the Pharisees' position would have been more liberal and been more popular among the middle and working classes.
The dispute would have been lost on the poor who had no money to buy either the cheaper Egyptian grain or the more expensive domestic grain of Sadducee land owners. (A similar example can be seen today in how political parties "hire" unpaid interns to work for them. This fills their ranks with young people who come from wealthy families and can afford not to work for wages just to survive. Over time, the worldview supported and promoted by these parties is going to tend toward the interests of the wealthy rather than those of the poor and working classes.)
Jesus, came teaching a preferential option for the poor; a partiality and solidarity with those on the margins. These would have been those in society who did not resonate with either the teachings of the more liberal Pharisees or the more conservative interpretations of the Sadducee elites. They were marginalized by both of these. I share all of this background to help us understand how the term "sinner" would have been used in Jesus culture by both the Sadducees and Pharisees, and how Jesus willfully and intentionally violated these boundaries. Keep in mind, the more ritually pure you were, the more clean you were, the more included, centered and privileged you would be in Jesus' larger culture. Those who were deemed unclean were labeled "sinners." And it was these "sinners," these outsiders, who were embracing Jesus's teachings. It was these "sinners," these outsiders whom Jesus embraced and was living in solidarity with. These were the ones Jesus was always seen with and it was these outsiders who were often seen with Jesus.
Repent
In Luke, those labeled as "sinners," included not just the poor but the wealthy tax collectors. They, too, had been marginalized, but for them, their marginalization was based on their collusion with Rome. In Luke, these were the sector of the wealthy that responded to Jesus teachings and changed the course they were on. Jesus' gospel was good news to the poor (Luke 4:18). Jesus called the rich into a community of shared resources with the poor. His community was a community of distributive justice. No one was to have too much while others had too little. He called the wealthy, who had more than they needed, to share with or give to those exploited by the economics of the temple and whose basic daily needs were unmet. Jesus called the wealthy to sell their surplus land and give it to the poor from whom they had been stolen. Those who responded to Jesus weren't those the Sadducees and Pharisees labeled as clean or pure. It was those who were wealthy "sinners," i.e. the tax collectors, who began heeding Jesus' call to repent. One example is the story of a tax collector named Zacchaeus:
Luke 19:8-10: "But Zacchaeus stood up and said to the Lord, 'Look, Lord! Here and now I give half of my possessions to the poor, and if I have cheated anybody out of anything, I will pay back four times the amount.' Jesus said to him, 'Today salvation has come to this house, because this man, too, is a son of Abraham.'"
Wealthy "sinners" like Zacchaeus gravitated toward Jesus's call of wealth redistribution:
Luke 7:29: "All the people, even the tax collectors, when they heard Jesus' words, acknowledged that God's way was right."
Luke 15:1: "Now the tax collectors and sinners were all gathering around to hear Jesus."
The question was raised why Jesus was sharing table fellowship with sinners and wealthy tax collectors, these "sinners," these outsiders. These people were repenting of their participation in the systematic social, economic, and political exploitation of the poor, they were rejecting that system, and they were choosing to walk a radically different, more communal, path of taking responsibility of the care of those being exploited by the wealthy.
There is a beautiful story truth here. Those who had been pushed to the margins and edges of society and labeled unclean were proving to be more righteous in relation to the poor and exploited than those around whom their society was centered. It's even possible that the tax collectors sensed a connection between their own marginalization and the marginalization of the poor; that this shared experience of being excluded prepared them to respond compassionately to Jesus' message and his call to inclusive, distributive justice.
A Woman
Lastly this week, I love the fact that Jesus uses the story of a woman; a member of another marginalized group in his culture. Jesus lifts up the example of a woman to exemplify a more evolved kind of social righteousness then his male critics were living. Just as a woman knows the value of rejoicing when that which was "lost" is "found," Jesus says through this saying, so too you men should be rejoicing right now in the wealthy sinners' change of direction. Instead, Jesus' critics were well centered and wealthy themselves, and could not identify with either the marginalized wealthy or the marginalized poor. I think calling Jesus a feminist is anachronistic. But given his space and time, his treatment of women and the equity of value he saw in them is noteworthy. He lived and taught within a deeply Roman and Jewish patriarchal world, but in holding up this women as an example who was exhibiting qualities that the men he was critiquing should have been more like, we also we catch glimpses of how his valuation of women was progressive for his culture.
What's the take away this week?
Jesus transgressed the societal rules and boundaries of his day that pushed some people to the edges and excluded them. And we are called to, too! In this inclusion, he also taught a distributive justice for the needs of the poor. Justice is not giving people who have been marginalized or discriminated against simply an equal opportunity to compete in a system that still economically exploits a certain class. Equity isn't giving people equal opportunity to climb a ladder that's leaning up against the wrong wall to begin with. Jesus' vision for a compassionate society was one where BOTH exclusionary and marginalizing practices and economic exploitation are rejected in favor of including everyone at a shared table. His vision was heterogeneous: everyone's voice mattered and everyone's experience was valued. It was also communal: no one had too much while there were those who didn't have enough. It was a community of shared values, shared production, and shared consumption.
I'll close this week with a passage from renowned liberation scholar and theologian Gustavo Gutiérrez:
"But the poor person does not exist as an inescapable fact of destiny. His or her existence is not politically neutral, and it is not ethically innocent. The poor are a by-product of the system in which we live and for which we are responsible. They are marginalized by our social and cultural world. They are the oppressed, exploited proletariat, robbed of the fruit of their labor and despoiled of their humanity. Hence the poverty of the poor is not a call to generous relief action, but a demand that we go and build a different social order." (Gustavo Gutiérrez, A Theology of Liberation: 15th Anniversary Edition)
There's a lot in this week's saying:
"Or what woman who has ten coins, if she were to lose one coin, would not light a lamp and sweep the house and hunt until she finds? And on finding she calls the friends and neighbors, saying: Rejoice with me, for I found the coin which I lost. Just so, I tell you, there is joy before the angels over one repenting sinner." (Q 15:·8-10)
HeartGroup Application
I referenced the work of Mary Douglass in this week's article above. Mary explains that the problem with communities rooted in ritual purity is not the ritual part. The solution is not that we should become anti-ritual. The problem is how the purity part functions to marginalize, discriminate against, and exclude. She goes on to say that we must create rituals in our communities that do the opposite. These would be rituals that organize community on something better than other-ing those who are different.These would be rituals that emphasize our interconnectedness where there is no more insider and outsider; rituals that shape us into being people who cooperate and share with one another rather than competing and striving against one another.
The early Jesus community practices the ritual of a shared meal as the centerpiece of their gatherings together. Today it's called communion by some and Eucharist by others, but the lessons of this ritual that shapes us into a community of both shared production and shared consumption can be (and has been) lost with all the theology that has come to surround this ritual meal.
This week I want you to plan a shared meal with your HeartGroup.

During the meal, discuss together how this shared meal is an expression of shared production and shared consumption.

Take some time as a group to dream how you could be a community where everyone's voice is valued AND where everyone practices the principles of shared production and shared consumption in other areas of their life.
Keep doing potluck meals together. They can become a ritual for you and your group that over time will shape us into people who practice this shared table philosophy in other areas of our life, too.
Thanks for checking in with us this week.
Thanks for supporting our work here at RHM.
I'm just getting back from a month of being on the road, teaching at different events. And now we are entering our year-end season of donor support and this year we need your help.
You can support our work by going to renewedheartministries.com/donate/
or by mailing your contribution to:
Renewed Heart Ministries
PO Box 1211
Lewisburg, WV 24901
Keep living in love, engaging the work of Luke 4:18-19 one day at a time.
We are making a difference!
I love each of you dearly.
I'll see you next week.