by Herb Montgomery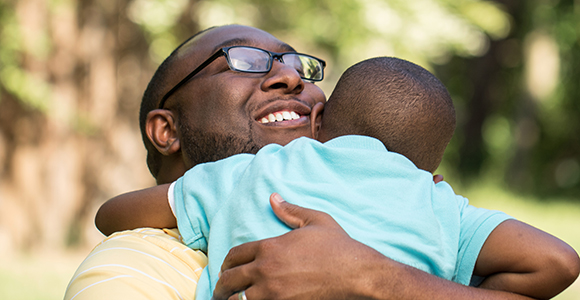 "Everything has been entrusted to me by my Father, and no one knows the Son except the Father, nor does anyone know the Father except the Son and to whomever the Son chooses to reveal him." (Q 10:22)
Companion Texts:
Matthew 11:27: "All things have been committed to me by my Father. No one knows the Son except the Father, and no one knows the Father except the Son and those to whom the Son chooses to reveal him."
Luke 10:22: "All things have been committed to me by my Father. No one knows who the Son is except the Father, and no one knows who the Father is except the Son and those to whom the Son chooses to reveal him."
Gospel of Thomas 61:3: "Jesus said to her: 'I am he who comes from the one who is always the same. I was given some of that which is my Father's.'"
Jesus' Substantiation of the God of the Vulnerable
Last week we discussed how the God Jesus called his followers to envision was committed to the most vulnerable ones in society. The very next saying shows Jesus appealing to direct revelation to substantiate his claim that God was a God for the vulnerable and not just the strong and well-placed. Consider the possible responses to Jesus' saying from last week—that God had actually revealed truth to those on the margins of their society rather than to their religious sages and learned leaders. Pairing that saying with this week's implies that the Jesus community attributed this truth to direct revealation.
How did Jesus know that God was the revealer of truth for the vulnerable? That this God belonged to the marginalized and excluded in his own society? This knowledge had been given to him directly from God and he was choosing to reveal it to his followers.
And while this defense of direct and unique revelation may have established the credibility of the Jesus community in their society in the first century, it leaves some big questions untouched in our context today.  In this saying, Jesus says that what he knows was "entrusted to him by his father" and that he also chooses to "reveal" things to the folks he chooses to.
That opens up questions like:
                How do we know we're getting insights from God or Jesus?
                Are there any other possible sources?
                Does direct revelation have to be validated by the authorities (in Jesus' case, it wasn't even though he appealed to and reinterpreted the prophets)?
                How can we distinguish healthy insight/revelation from destructive insight/revelation?
Some modern people worry about whether their interpretations are valid or they are self-deceiving, especially if they've been taught that nothing the Holy Spirit reveals will contradict scripture. Could it be that the best way to know whether or not you're on the right track is to actually follow what Jesus is teaching in this section of the sayings and listen to the voices of the most vulnerable and how they are affected by your "revelation?" This method, which my friend Keisha McKenzie calls Listening for God in the Othered, is a way to test "revelation" by its fruit.
Jesus' direct revelation was not attested to by the status quo authorities, but he spoke of his father entrusting insight to him as he taught that we need to listen the revelation God has given to the lowest sector of our society: we need to listen to "the children."
There is a danger in claiming direct revelation and ending the discussion there. Direct revelation is not a method that is reproducible and that we can use ourselves at will.  But we can lean into the truth that Jesus is attesting to in this saying. We can listen to the most vulnerable. We can hear from their experiences whether or not our "revelations" or interpretations of sacred texts produce good fruit.
It's a hermeneutical method of testing by considering results. (See Matthew 7.16-20.)
My Father
I want to discuss for a moment Jesus' referring to God as his "Father" because of the problematic nature of gendering Divinity. There are a number of things we must take into consideration.
First, Jesus lived and taught within two deeply patriarchal cultures: Roman and Jewish. We cannot escape the reality that Jesus and those he ministered to moved about within a patriarchal world.
Second, Jesus naming God as Father was less parental and more political. This way of naming God had a historical context in Judaism.
Referring to God as "Father" and having God referring to someone as "son" was a special relationship attributed to Judah's king and YHWH. In the Psalms, this title was applied to David and it was also extended to Solomon.
Psalms 2:7: "I will proclaim the LORD'S decree: He said to me [David], 'You are my son; today I have become your father.'"
Psalms 89:26: "He will call out to me, 'You are my Father, my God, the Rock my Savior.'"
2 Samuel 7:12-14: When your days are over and you rest with your ancestors, I will raise up your offspring to succeed you, your own flesh and blood, and I will establish his kingdom. He [Solomon] is the one who will build a house for my Name, and I will establish the throne of his kingdom forever. I will be his father, and he will be my son.
Matthew's gospel, a very Jewish version of the Jesus story, identifies Jesus with this language. It makes perfect sense. Matthew's gospel continually employs imagery of Jesus and God as Father and son, and it is impossible to determine whether this unique rhetoric was original to Jesus or was created by the Jewish community who loved and followed him. What is clear is that this rhetoric was part of the hope for the liberation and restoration of Israel in the first century. At minimum, the followers of Jesus claimed that Jesus' coming marked the start of this restoration.
Luke's Gentile community would have used this rhetoric as well, not to associate Jesus with a past Jewish leader but for the purposes of contrast with a present Roman one.
As we covered last December in Two Visions [or Versions] of Peace (Part 3 of 3), this language was also used in the Roman empire to refer to Caesar's supposed divine ancestry:
"It was Augustus Caesar who, during the time of Luke's birth-narrative, was entitled Divine, Son of God, God from God, Lord, Redeemer, Liberator, and Savior of the World. Here is why.
Rome experienced several civil wars as a democratic republic and had regressed to the point of disintegration when Octavian, later called Augustus, became Rome's savior. Through Augustus, Rome transitioned from an imperial republic to an imperial monarchy. Augustus, the adopted son of Julius, was like his father deified, or regarded as a god. He was given the title Augustus in Latin (One who is divine) and Sebastos in Greek (One who is to be worshipped). Temples were inscribed to him with the dedication, 'The Autocrat Caesar, the Son of God, the God to be worshipped.'
And as with all domination systems, the four imperial aspects produced a society where an elite at the top benefited from the subjugation of the many beneath them. Luke addresses all four of these aspects in his gospel. In response to Rome's military power, Luke presents the teachings of Jesus on nonviolence. In response to Rome's economic power, Luke presents Jesus' teachings on wealth redistribution. In response to Rome's political power, Luke presents Jesus, not Caesar, as Liberator, Redeemer, the bringer of Peace, Lord, and Savior of the world. And in response to Rome's theology of a ruler who was supposedly born to divine-human parents and so was named the Son of God, God from God to be worshiped, Luke presents Jesus and his subversive 'kingdom.' Rome's theology was larger than Caesar and included the worship of deities such as Mars the god of war, but it included the worship of Caesar as the incarnate representation of the Divine.
As theologian Adolf Gustav Deissmann wrote, it's important for us to recognize 'the early establishment of a polemical parallelism between the cult of Christ and the cult of Caesar in the application of the term kyrios, "lord"' (p. 349).
Knowing Augustus' birth-narratives is also beneficial to us. The story was that on the night of Augustus' conception, Augustus' father had a dream in which he saw the sun rising from Atias, his wife's womb: Caesar Augustus was the coming of light to the world. Augustus was believed to be the 'Son of God' fathered by Apollo, and Apollo in turn was the 'Son of God' fathered by Zeus, the supreme god of the Roman and Greek pantheon.
Here's a description from the 2nd Century CE of the divine conception of Augustus Caesar; it cites an Egyptian story about Augustus that dates to 31-29 BCE:
'When Atia [Augustus' mother] had come in the middle of the night to the solemn service of Apollo, she had her litter set down in the temple and fell asleep, while the rest of the matrons also slept. On a sudden a serpent glided up to her and shortly went away. When she awoke, she purified herself, as if after the embraces of her husband, and at once there appeared on her body a mark in colors like a serpent, and she could never get rid of it; so that presently she ceased ever to go to the public baths. In the tenth month after that Augustus was born and was therefore regarded as the son of Apollo.' (Suetonius, The Twelve Caesars, p. 94.4, emphasis added)"
Our Father
Gendering God as Father creates negative problems in human society but we must also consider the positive shift in Jesus' teachings. God as Father was no longer an isolated privilege of one king at the top of a hierarchical societal structure. Jesus stands in his own prophetic tradition in affirming the communal nature of this title. The prophets had also shifted away from calling only the king the "son" of YHWH, and spoke of the entire nation as equal claimants to the parentage of YHWH.
Isaiah 63:16: "But you are our Father, though Abraham does not know us or Israel acknowledge us; you, LORD, are our Father, our Redeemer from of old is your name."
Isaiah 64:8: "Yet you, LORD, are our Father. We are the clay, you are the potter; we are all the work of your hand."
Jeremiah 31:9: "They will come with weeping; they will pray as I bring them back. I will lead them beside streams of water on a level path where they will not stumble, because I am Israel's father, and Ephraim is my firstborn son."
Hosea 11:1: "When Israel was a child, I loved him, and out of Egypt I called my son."
Malachi 2:10: "Do we not all have one Father? Did not one God create us? Why do we profane the covenant of our ancestors by being unfaithful to one another?"
And Jesus, when asked in Matthew to give instruction about prayer, like the prophets before him, taught his followers to address God as "Our Father in heaven, hallowed be your name." (Matthew 6:9, emphasis added)
Jesus's teaching affirmed within a deeply patriarchal society that being able to refer to God as a parent was not the privilege of an isolated hero or king, but an egalitarian privilege that the entire community could enjoy. We are all children of Jesus' God. We are all siblings (cf. Luke 19:9). We are all bearers of the image of God.
Luke also includes some evidence that Jesus used some feminine images for the Sacred Divine. For our time, some think it problematic that these images are domestic, but for Jesus to associate this imagery with God in his society would have been very provocative.
"Or suppose a woman has ten silver coins and loses one. Doesn't she light a lamp, sweep the house and search carefully until she finds it? And when she finds it, she calls her friends and neighbors together and says, 'Rejoice with me; I have found my lost coin.' In the same way, I tell you, there is rejoicing in the presence of the angels of God over one sinner who repents." (Luke 15:8-10, emphasis added)
Jesus is accessing portions of his own Jewish tradition in using these feminine images for God. As Garth Kasimu Baker-Fletcher so aptly points out in the book My Sister, My Brother: Womanist and Xodus God-talk, within the Torah, God is likened to a Mother Eagle:
Like an eagle that stirs up its nest and hovers over its young, that spreads its wings to catch them and carries them aloft. (Deuteronomy 32:11)
This imagery is both earthy and transcendent, nurturing and independent; it is strong, powerful, and compassionate. The motherly love of the eagle as an image of the Divine holds much promise, specifically for women. (For further discussion, please see My Sister, My Brother: Womanist and Xodus God-talk, pp. 49-51, 64-65.)
Jesus also used the Mother Hen image as well. Yet, as Karen Baker-Fletcher points out in the same volume, this image reemphasizes in patriarchal cultures negative stereotypes of women as "old hens," "hen pecking," and overprotectiveness.
I would strongly argue, though, that in the Jesus stories, we do not see Jesus applying the mother hen imagery to God, but to himself. He states "How often I have longed to gather your children together, as a hen gathers her chicks under her wings." (Matthew 23:37, emphasis added.) For a man in Jesus' context to have embraced using the mother hen language for himself could deeply affirm men as they strive to abandon harmful stereotypes of masculinity and strive toward becoming more nurturing and tender, as men, just as Jesus was.
We don't always remember that Jesus grew up with a mother who was likely a widow for most of his adulthood. Jesus would have witnessed firsthand the struggles that women in his society faced. I think it is also telling that Luke includes a statement that women were supporting Jesus' ministry from their own means (Luke 8:3). As the director of a nonprofit, I can attest that folks don't financially support you unless they resonate with something you are saying or doing. In Jesus' teachings, these women must have seen something that liberated them, too.
So what we see this week is Jesus gendering God. We must pair with his references to God as Father examples of him using female imagery for God as well. Jesus used imagery that affirmed patriarchal structure and stereotypes as well as imagery that challenged patriarchal structures and stereotypes. He did both. Like the Jewish prophets before him, Jesus enlarged the image of the divine as parent and saw the whole community having the same equal relationship. And lastly, his reference to his Father in this week's saying substantiates a relationship where, through direct revelation, YHWH had revealed that to him that YHWH is a God who possesses a preferential option for the most vulnerable, not the "sages" and "leaders" of their society. This could have been deeply subversive in his time.
We're considering all of these things as we contemplate this week's saying and its possible application to our work of survival, resistance, liberation, transformation and restoration. Jesus claimed that God, in the patriarchal terms of his own place and time, is a "Father to the fatherless," and we could add a "Mother to the motherless." God parents the most vulnerable among us. Jesus calls us to imagine this "God" ourselves, and begin centering the most vulnerable as we seek to understand societal truths from their experiences. I'll place both last week's and this week's saying together for your meditation, as we close. The title that the Q scholars give this section is Knowing the Father through the Son. What does the son reveal to us about the Father? That God is the God of the most vulnerable among us.
"At that time he said: I thank you, Father, Lord of heaven and earth, for you hid these things from sages and the learned, and disclosed them to children. Yes, Father, for that is what it has pleased you to do. Everything has been entrusted to me by my Father, and no one knows the Son except the Father, nor does anyone know the Father except the Son and to whomever the Son chooses to reveal him." (Q 10:2122, emphasis added.)
HeartGroup Application
This week, contemplate on your own and as a group the implications of affirming God as both Mother and Father. According to Genesis 1, God made us all in God's image. How does this shift to a more inclusive image of God challenge the boundaries our culture has created? What does God as both Mother and Father say to you about the value of men and women?
For the next seven days, try something new in your prayer time. If you address the Divine in your prayers, simply try using the phrase "Mother-Father God." See what this does inside of you. What of your own prejudices and stereotypes does it push against? What might it begin to free you from?
Lastly, journal your experiments with praying like this and share what positive and negative things you discover with your HeartGroup next week for discussion.
Thank you again for checking in with us this week.
Wherever you are, keep living in love, till the only world that remains is a world where love reigns.
I love each of you dearly.
I'll see you next week.