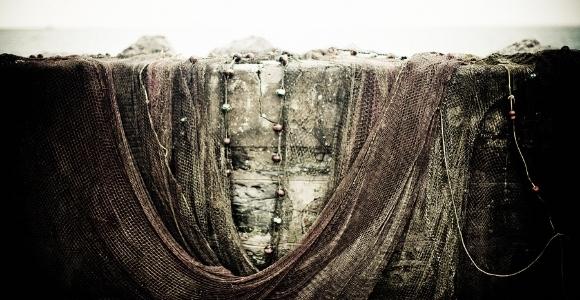 Herb Montgomery | February 4, 2022
(To listen to this week's eSight as a podcast episode click here.)
---
"Fishing for people was about hooking or catching a certain kind of person, a powerful and unjust person, and removing them from their position of power from where they were wielding harm. This wasn't about saving souls so they could enjoy post mortem bliss, but about changing systemic injustice in the here and now."
---
Our reading this week is from the book of Luke:
Once while Jesus was standing beside the lake of Gennesaret, and the crowd was pressing in on him to hear the word of God, he saw two boats there at the shore of the lake; the fishermen had gone out of them and were washing their nets. He got into one of the boats, the one belonging to Simon, and asked him to put out a little way from the shore. Then he sat down and taught the crowds from the boat. When he had finished speaking, he said to Simon, "Put out into the deep water and let down your nets for a catch." Simon answered, "Master, we have worked all night long but have caught nothing. Yet if you say so, I will let down the nets." When they had done this, they caught so many fish that their nets were beginning to break. So they signaled their partners in the other boat to come and help them. And they came and filled both boats, so that they began to sink. But when Simon Peter saw it, he fell down at Jesus' knees, saying, "Go away from me, Lord, for I am a sinful man!" For he and all who were with him were amazed at the catch of fish that they had taken; and so also were James and John, sons of Zebedee, who were partners with Simon. Then Jesus said to Simon, "Do not be afraid; from now on you will be catching people." When they had brought their boats to shore, they left everything and followed him. (Luke 5:1-11)
This story in Luke's gospel conflates two stories found in other gospels. The author of Luke rearranges and modifies the account of how the first disciples joined Jesus (see Mark 1:16-20). In Mark, the initial calling takes place before Jesus begins to teach and heal (Mark 1:16-39). In Luke, it makes for better storytelling to put the disciples' call after Jesus teaches in his hometown (Luke 4:14-5:11). Luke also adds a story about the disciples fishing all night and catching nothing, a story that John's account places after the crucifixion (John 21:1-14).
Luke's version of this story offers us a lot, but first we must unsettle the language of fishing for or "catching" people.
The metaphor of fishing for people has had a long tradition within Christianity for centuries. More recently, it has been interpreted in terms of evangelism, savings souls, missionary work, or "converting the heathen." This interpretation has made Christian missionary efforts vulnerable to being coopted by European and later American colonial, capitalist abuses and the genocide of Indigenous people. Under the mantle of "reaching the world," people who wanted to be fishers of people have done concrete harm while desiring to do spiritual good.
What if the phrase "fishing for people" was never intended to encourage Jesus followers to "save souls," but to liberate those who were being harmed by bringing down the wealthy and powerful from their positions of privilege.
"Catching People"
Mark's gospel reads, "'Come, follow me,' Jesus said, 'and I will send you out to fish for people.'" (Mark 1:17)
I first learned an alternative interpretation of this metaphor from Ched Myers of Bartimaeus Cooperative Ministries. I believe that if Jesus' followers had chosen this interpretation, Christians would not have harmed or been complicit in the harm of Indigenous people through colonialism or Christianity:
"There is perhaps no expression more traditionally misunderstood than Jesus' invitation to these workers to become 'fishers of men.' This metaphor, despite the grand old tradition of missionary interpretation, does not refer to the 'saving of souls,' as if Jesus were conferring on these men instant evangelist status. Rather the image is carefully chosen from Jeremiah 16:16, where it is used as a symbol of Yahweh's censure of Israel. Elsewhere the 'hooking of fish' is a euphemism for judgment upon the rich (Amos 4:2) and powerful (Ezekiel 29:4). Taking this mandate for his own, Jesus is inviting common folk to join him in the struggle to overturn the existing order of power and privilege." (Ched Myers, Binding the Strong Man: A Political Reading of Mark's Story of Jesus, p. 132)
"In the Hebrew Bible, the metaphor of 'people like fish' appears in prophetic censures of apostate Israel and of the rich and powerful: 'I am now sending for many fishermen, says God, and they shall catch [the people of Israel]…' (Jeremiah 16:16) 'The time is surely coming upon you when they shall take you away with fishhooks…' (Amos 4:2) 'Thus says God: I am against you, Pharaoh king of Egypt…. I will put hooks in your jaws, and make the fish of your channels stick to your scales…' (Ezekiel 29:3f) Jesus is, in other words, summoning working folk to join him in overturning the structures of power and privilege in the world!" (Ched Myers, Marie Dennis, Joseph Nangle, Cynthia Moe-Lobeda, Stuart Taylor; Say to This Mountain: Mark's Story of Discipleship, p. 10)
As Myers explains here, in several Hebrew scriptures, fishing for people was about hooking or catching a certain kind of person, a powerful and unjust person, and removing them from their position of power from where they were wielding harm. This wasn't about saving souls so they could enjoy post mortem bliss, but about changing systemic injustice in the here and now.
If this interpretation is life-giving, and I believe, given the examples in Jeremiah, Amos, and Ezekiel, that it is, this gives Jesus' call to the disciples a very different context. These were common fishermen who had failed in the past but now were experiencing immense, overwhelming success. They had fished all night on their own and caught nothing. With Jesus, they'd caught so many fish they needed to ask for help with the net.
What might this have meant for the original audience, people who had failed to remove harmful people from their places of power to abuse? What hope might this story have given early Jesus followers, whose past efforts to change harmful systems had had discouraging results?
Remember these disciples as fishermen first. It's much easier to walk away from fishing for fish when you're failing. It would be immensely harder to walk away from fishing for fish and embrace fishing for people when fishing for fish has just resulted in the largest haul you have ever seen. What did that night meant for their profit? In this story, Jesus calls them to walk away from their profits to take up the justice work spoken of by the Hebrew prophets.
Now, as then, Jesus calls his disciples to place people before profit—especially people who are being harmed, marginalized, excluded, and killed. This makes me think of our current capitalist system, which places profit above every other priority. I think of ministries and Jesus followers who have chosen to stand up for people being harmed rather than remaining silent and preserving their donor base. When I consider the communities being harmed, I think of those Christians who suffer great loss for joining the voices saying "Black Lives Matter," or for celebrating LGBTQ folks rather than just including or affirming them; who advocate for the egalitarian treatment of women. I've had speaking events cancelled because of my solidarity with these and other communities. One event in the Dakotas was even cancelled because I blogged in solidarity with those speaking out at Standing Rock for both environmental justice and in solidarity with indigenous sovereignty. One of the church's wealthiest donors worked for a pipeline company and had requested I not be allowed to come to their church. Because the church didn't want to risk that person's financial support, they canceled me. I'm still in awe that they were so transparent with me on the phone about their motive.
What would it mean for Jesus' followers today to put people before profits, even and especially when the fishing is good, and to take up fishing for people as Jeremiah, Amos, and Ezekiel would have defined it?
Speaking of those who do harm within their positions of power, Jeremiah reads:
"But now I will send for many fishermen," declares the LORD, "and they will catch them. After that I will send for many hunters, and they will hunt them down on every mountain and hill and from the crevices of the rocks. (Jeremiah 16:16)
Speaking of those who "oppress the poor and crush the needy," Amos reads:
The Sovereign LORD has sworn by his holiness: "The time will surely come when you will be taken away with hooks, the last of you with fishhooks." (Amos 4:2)
Speaking of the abusive Pharaoh, king of Egypt, Ezekiel reads:
In the tenth year, in the tenth month on the twelfth day, the word of the LORD came to me: "Son of man, set your face against Pharaoh king of Egypt and prophesy against him and against all Egypt. Speak to him and say: 'This is what the Sovereign LORD says:
  '"I am against you, Pharaoh king of Egypt,
you great monster lying among your streams.
You say, "The Nile belongs to me;
I made it for myself."
  But I will put hooks in your jaws
and make the fish of your streams stick to your scales.
I will pull you out from among your streams,
with all the fish sticking to your scales.
  I will leave you in the desert,
you and all the fish of your streams.
You will fall on the open field
and not be gathered or picked up.
I will give you as food
to the beasts of the earth and the birds of the sky.
Then all who live in Egypt will know that I am the LORD. (Ezekiel 29:1-6)
This way of understanding what it means to fish for powerful people who do harm resonates with me.
How are these stories in the spirit of liberation calling you to go fishing today?
HeartGroup Application
1. Share something that spoke to you from this week's eSight/Podcast episode with your HeartGroup.
2. What are some of the areas of difference this alternate interpretation makes for you? Discuss with your group.
3.  What can you do this week, big or small, to continue setting in motion the work of shaping our world into a safe, compassionate, just home for everyone?
Thanks for checking in with us, today.
Right where you are, keep living in love, choosing compassion, taking action, and working toward justice.
I love each of you dearly,
I'll see you next week
---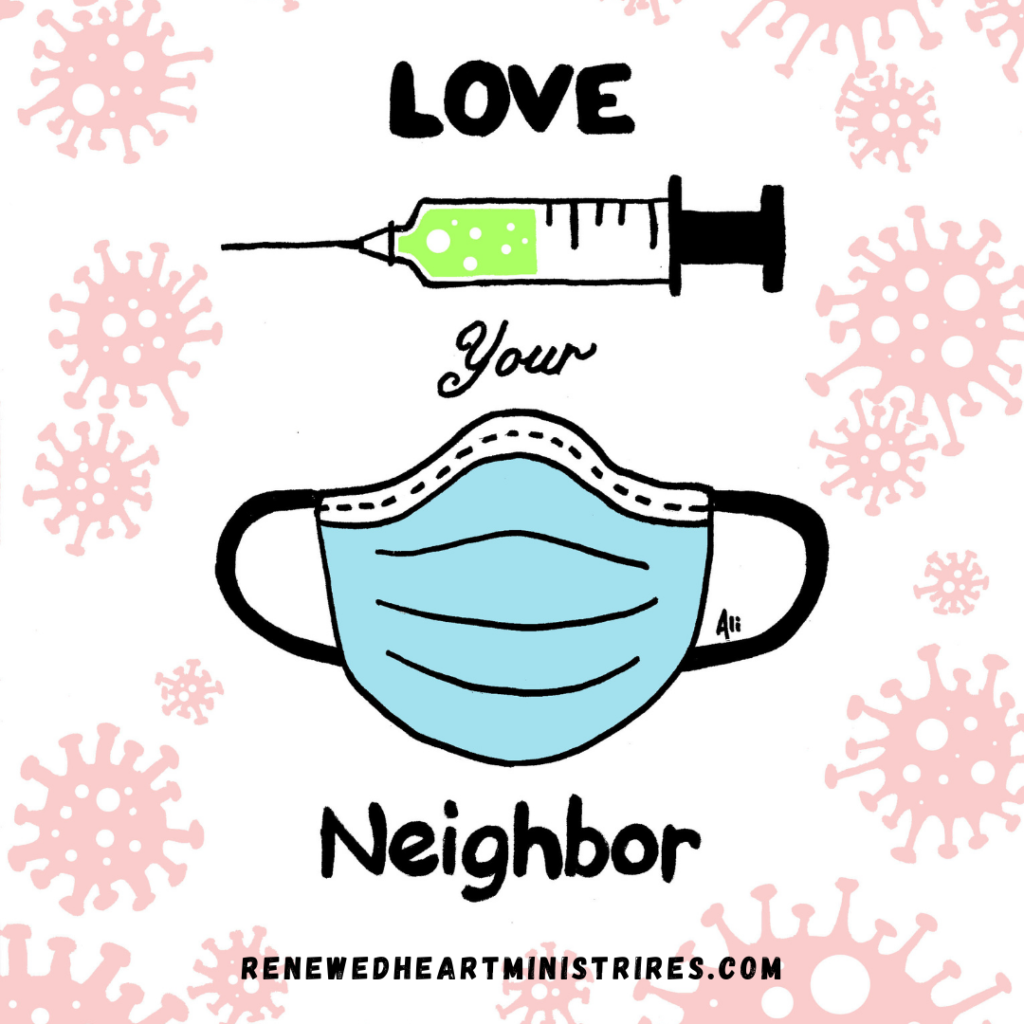 ---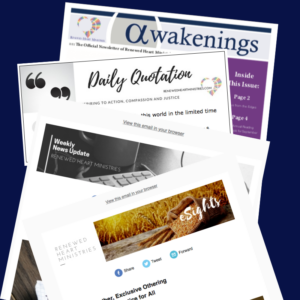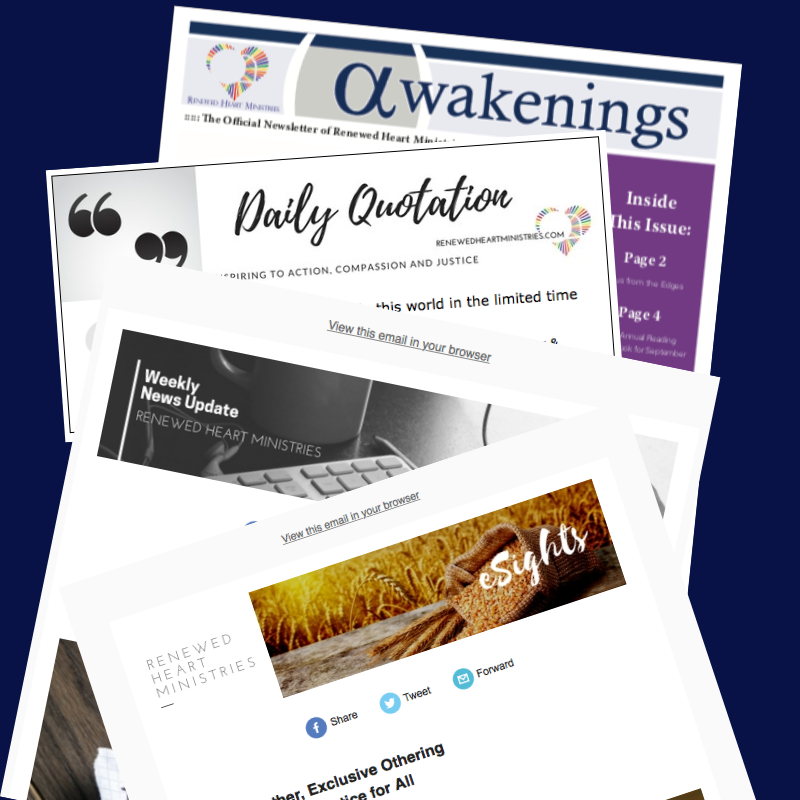 Begin each day being inspired toward love, compassion, action, and justice.
Go to renewedheartministries.com and click "sign up."
Free Sign-Up at:
https://renewedheartministries.com/Contact-forms?form=EmailSignUp