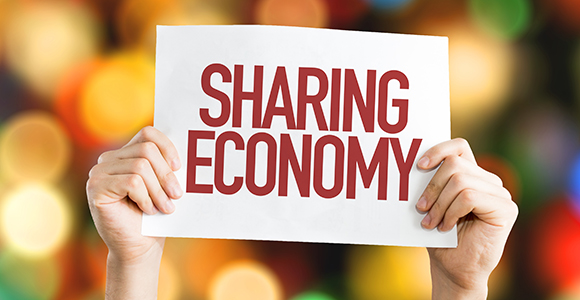 by Herb Montgomery
"When you pray, say' Father — may your name be kept holy! — let your reign come: Our day's bread give us today; and cancel our debts for us, as we too have cancelled for those in debt to us; and do not put us to the test!" (Q 11:2-4)
Companion Texts:
Matthew 6:9-12: "This, then, is how you should pray: 'Our Father in heaven, hallowed be your name, your kingdom come, your will be done, on earth as it is in heaven. Give us today our daily bread. And forgive us our debts, as we also have forgiven our debtors."
Luke 11:2-4: "He said to them, 'When you pray, say: "Father, hallowed be your name, your kingdom come. Give us each day our daily bread. Forgive us our sins, for we also forgive everyone who sins against us. And lead us not into temptation. ' "
This week, we're looking at a saying in Q that many now call "The Lord's Prayer." Last week, we looked at the problematic nature of gendering God and Jesus' naming God as our Father. This week, we'll consider the tangible, concrete, economic nature of the rest of this prayer.
Jesus' "reign of God," as we have learned this year, can be defined simply as people helping people, taking responsibility for one another, living in centered relationships and community with a focus on quality of life for those whose lives and value as human beings has been denied, survival, resistance, liberation, restoration, and transformation.
Daily Bread
This prayer purposefully focuses on today: not tomorrow, but today. Gandhi is believed to have said that every day the earth produces enough for every person's need, but not for every person's greed. Greed can be defined as the exploitation of others and the hoarding of more than one needs for today (from fear of what may come tomorrow) while ignoring the basic daily needs of those being exploited.
In this prayer, Jesus doesn't ask for tomorrow's needs to be assured. He asks for our needs be met today. As we let go of our fear of the future, relinquish the exploitation of others, and choose instead a community of mutual aid, resource sharing, and mutual responsibility and care, we enter a path of trust. We trust that someone will take care of us if something should befall us tomorrow; we trust enough to be the ones who take care of those trouble has befallen today.
This is a path of abandonment and embrace. We're abandoning values such as individualism and independence, and embracing our reality as humans who are interdependent. So we choose to balance each individual's needs and the community where all of those needs can be met.
We take care of each other today, and leave tomorrow to worry about itself. As long as we have each other, we can together face what may come tomorrow. We don't put our trust or hope in accumulated wealth but rather in each other as we live out the faith that Jesus modeled and the love that God shows us (see Psalms 62:10 cf. 1 Timothy 6:17).
Cancel All Debts
Next, this saying refers to debt cancellation. Some Q scholars believe that the phrase "cancel all debts" was part of the earliest form of this prayer. It's interesting how the versions of this saying progressed from Jesus' and the Torah's concerns about economic liberation to a more "spiritual" language for debt that left the economic plight of the poor unaddressed. That's convenient!
Let me explain.
It's believed that the earliest form of the Q source text said "cancel our debts for us as we have cancelled those in debt to us." In the spirit of the Torah's sabbatical year (jubilee), this represented a community that had literally cancelled the debts of those who owed them, and now prayed that, like dominoes, their creditors would cancel their debts as well. They were setting something in motion and praying for its end: all debts forgiven!
When Matthew's gospel adds this saying to Mark's narrative, it becomes "forgive us our debts, as we also have forgiven our debtors." This still means essentially the same thing, but notice the word "forgive." This change sets up the phrasing in Luke.
Luke's gospel phrases this saying, "Forgive us our sins, for we also forgive everyone who sins against us." This final step enlarges the prayer and makes it relational rather than economic. Any sin is now included and the Torah/sabbatical year connection is lost. Now the prayer becomes a matter of forgiving wrongs other have committed in hopes that one's own wrongs will also be forgiven.
All three versions of the prayer are valid. It's also important to know their origins as well. We often focus on Jesus's relational teachings today, and with good reason. Jesus's economic teachings are challenging, and it can seem preferable to avert one's gaze. Yet they are there in his teachings nonetheless, along with the teachings of the Torah:
"At the end of every seven years you must cancel debts." (Deuteronomy 15:1)
Luke's gospel also affirms the centrality of "all debts cancelled" in a unique way. Luke begins Jesus' ministry with Jesus taking the scroll of Isaiah in a Sabbath synagogue service and reading:
"The Spirit of the Sovereign LORD is on me,
because the LORD has anointed me
to proclaim good news to the poor.
He has sent me to bind up the brokenhearted,
to proclaim freedom for the captives
and release from darkness for the prisoners,
to proclaim the year of the LORD's favor." (Isaiah 61:1; cf. Luke 4:18)
This "year of the Lord's favor" is the sabbatical year Deuteronomy 15:1 refers to, a year when the people were to cancel all debts.
That commandment brought hope to indentured farmers, who used to own the farms they now worked on, and the day laborers who worked with them earning day wages. And what fear, objection, and threat it must have brought to Herod's economy in Galilee and the wealthy aristocracy centered in Jerusalem. The economic elite in Galilee and Jerusalem would no doubt have been anxious to rid their societies of this itinerant teacher stirring up the hopes of the poor. (See The Jesus Story.)
There is a contrast, too, between the way Herod and Jesus approached politics. Politics is the subject of power and resources (wealth). Herod sought to hoard and then wield power and resources as the means whereby his Jewish people would be liberated, with him at the helm as hero, and liberation flowing unilaterally from him to the people.
Jesus, on the other hand, taught that both power and resources should be shared. Rather than the unilateral hero deliverance that we have transformed Jesus' salvation into, Jesus taught the shared power of community where debts are cancelled, resources are shared, wealth is redistributed, and mutual aid becomes the order of the day. Jesus wanted his followers to be the source of a liberation that not only benefitted the Jewish people but would spread to and change the Roman world as well.
It is a misunderstanding to say that a community informed by Jesus' teachings today should be relegated to spiritual matters and matters of politics should be left to the state. Jesus had much to say that was political—about power and resources. The community of Jesus followers is just as political as the state; we simply choose to go about politics differently.
Not Being Put To the Test 
Lastly this week I want to discuss the difference between choosing life with the risk of a cross as pushback from the death dealers, and thinking that a cross or suffering is in itself the goal. Choosing a cross doesn't bring life. Choosing life brings life. And sometimes we have to choose life even when a cross is being threatened against us, but choose life and thus a cross we must.
There is a subtle difference between choosing life with the risk of a cross and choosing a cross for the cross's sake. If we can avoid suffering without sacrificing justice or our hold on life, then that is the better choice. In Jesus' time, the cross was state execution. When you're dead, whatever your reasons, you're dead. In following Jesus, we should choose life even if threatened with death from the death dealers, and we should also not go around looking to get killed. This is why, I believe, we are taught to pray:
"Do not put us to the test!"
Because Jesus followers seek to emulate Jesus, how we define "being like Jesus" is vital. Jesus chose the way of life even when being threatened with a cross; he did not choose a cross. In cases of domestic violence, many women are counseled to "be like Jesus," though they have sacrificed their selves by remaining in environments that are destructive to their entire being. We must be careful not to glorify suffering in contexts like these, and careful as we reject redemptive violence not to teach redemptive suffering.
To be like Jesus means to choose life, even with all the risks, threats, and dangers that taking hold of life and not being willing to let go of it entails, all the while praying that we will not be brought to what the gospel writers call the time of testing.
We choose life regardless of risk, knowing there may be a cross as a result, and keeping our focus on the life found in Jesus, not the death found in Jesus. When Jesus calls a person to follow him, he does not call that person to die, he calls that person to live! It is the threats of the powers that be that overshadow our choice of life with the cross. It's not an intrinsic connection, but an imposed one. We'll cover this again and in much more detail when we get to Jesus' sayings about taking up the cross.
Today, my intuition tells me we must allow ourselves to face the economic elements of the Lord's prayer in its original form. In a dog-eat-dog world, what could be changed if we chose to strike a more radical balance between individualism and what is best for our community?
Debt cancellation is a large task. Some are doing this task well, but not all of us are creditors. I would assume that many more of us are on the "debtor" side of the coin, and so an easier entry point may be a simple choice to follow Jesus' teachings on mutual aid and sharing.
Regardless of where we pick up Jesus' economic teachings, we can make a choice to subvert our culture's tendency to value property over people or even treat people as property, and instead place people before both profit and property. The power of this choice should not be underestimated. It is the very stuff that has the potential to change our world.
And so we too pray,
"Father — may your name be kept holy! — let your reign come: Our day's bread give us today; and cancel our debts for us, as we too have cancelled for those in debt to us; and do not put us to the test!" (Q 11:2-4)
HeartGroup Application 
Too often, the church has only embraced social change once outside forces have given it no other option. We have taught that the gospel story teaches values that can create change more intrinsically. But this has never been how it has taken place, not yet. Whether we are talking about slavery, equality for the sexes, economic change, or, today, justice for our LGBT siblings, the church has seemed to lag.
For discussion this week:
Discuss examples of where, historically, change did not come for the church from internal causes, but from outside pressures.
Discuss why you feel this is typical, and what your group may be able to do to change that order for you.
Pick one of those things and implement it this coming week.
The Lord's Prayer could produce radical socioeconomic change for those who have the courage not just to pray it, but also to step out and implement it in the world. Let's not just pray it. Let's put it into action.
Thanks again for checking in this week.
Wherever you are and whatever you may find yourself in the midst of, our hope is that your heart has been renewed and inspired to continue following the salvific teachings of Jesus in your life and community.
Keep living in love, daily choosing love above all else, till the only world that remains is a world where only love reigns.
I love each of you dearly.
I'll see you next week.