Part 9 of 9
by Herb Montgomery
The Gospel of an Unstoppable Liberation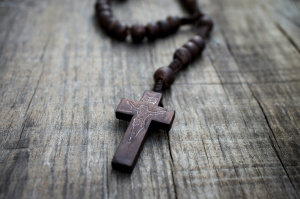 "We tell you the good news: What God promised our ancestors he has fulfilled for us, their children, by raising up Jesus." (Acts 13:32-33)
I want to end this series on the seven last sayings of Jesus, not on Jesus' execution by the domination systems of his day, but with the reversal and undoing of that execution by the resurrection. This is what the early church proclaimed as the gospel.
Notice that the early church did not preach that Jesus had died to pay a divinely demanded penalty so that you can go to heaven instead of hell when you die. It was not that Jesus had died, but that Jesus had been executed and that his execution had been reversed. Remember that the great Hebrew hope was not of one day becoming some disembodied soul in some far distant heaven. No. The hope of the Hebrew people, that which had been promised to their ancestors, is that the Messiah would come and put right all oppression, violence and injustice.
Salvation, to the early church, was liberation from oppression. And this had been accomplished by God's resurrection of the one who had been executed by their oppressors.
Notice the following passages.
"And we bring you the good news that what God promised to our ancestors he has fulfilled for us, their children, by raising Jesus…. Let it be known to you therefore, my brothers, that through this man forgiveness of sins is proclaimed to you." [Liberation and a New Social Order] (Acts 13:23-38)
"You that are Israelites, listen to what I have to say: Jesus of Nazareth, a man attested to you by God with deeds of power, wonders, and signs that God did through him among you, as you yourselves know—this man, given to you according to the definite plan and foreknowledge of God, you crucified and killed by the hands of those outside the law. But God raised him up, having freed him from death, because it was impossible for him to be held in its power…. This Jesus God raised up, and of that all of us are witnesses…. Therefore let the entire house of Israel know with certainty that God has made him both Lord and Messiah, this Jesus whom you crucified." (Acts 2:22-36)
"The God of Abraham, the God of Isaac, and the God of Jacob, the God of our ancestors has glorified his servant Jesus, whom you handed over and rejected in the presence of Pilate, though he had decided to release him. But you rejected the Holy and Righteous One and asked to have a murderer given to you, and you killed the author of life, but God raised him from the dead. To this we are witnesses." (Acts 3:12-16)
"Let it be known to all of you, and to all the people of Israel, that this man is standing before you in good health by the name of Jesus Christ of Nazareth, whom you crucified, but whom God raised from the dead. This Jesus is 'the stone that was rejected by you, the builders; it has become the cornerstone.'" (Acts 4:10-11)
"The God of our ancestors raised up Jesus, whom you had killed by hanging him on a tree. God exalted him at his right hand as Founder and Healer that he might give repentance to Israel and forgiveness of sins." (Acts 5:30-32)
"We are witnesses to all that he did both in Judea and in Jerusalem. They put him to death by hanging him on a tree; but God raised him on the third day…. He is the one ordained by God as LIBERATOR of the living and the dead. All the prophets testify about him that everyone who believes in him receives forgiveness of sins through his name." (Acts 10:36-43)
The good news was not that Rome had executed someone or that someone had died. That happened all the time. The good news was that this Jesus, whose teachings offered such radical hope for a transformed world, and who had been executed by the systems his teachings threatened, had been brought back to life. This Jesus had triumphed over the religious, political and economic systems of their day, for his execution had been reversed!
In this great reversal, a new world had begun. Those systems, even the religious one that had claimed to house "God" at its heart, had been exposed, shamed and shown to be what they truly were.
The Presence was not found to be with them, but with the One they had shamefully suspended on a Roman cross.
What I want you to notice is that what liberates us, what "saves" us, for the early church, was not Jesus' execution, but his resurrection, the undoing and reversal of Jesus' execution by the powers, but the solidarity of The Sacred (i.e. "God"), The Divine, not simply with Jesus, but will all that had been, or would be the recipients of Oppression.
"And having disarmed the powers and authorities [i.e. religious, social, economic, and political oppression], a public spectacle of them was made, triumphing over them by him." (Colossians 2:15)
The Sacred Dream of the Divine is of a different world, here and now, where everybody has enough, not as a product of charity, but as a result of the way the world is put together. The present way of assembling the world has been exposed and shamed by the way it executed Jesus. And it has been rendered impotent. The power by which the present systems subordinate others–using "the fear of death" and the threat of being executed at the hands of the present domination systems, what I call the "do what we say, or else" system–has been triumphed over and made of no more consequence. Through Jesus' execution by the powers and then being resurrected by The Divine, Jesus has liberated "those who all their lives were held in slavery by their fear of death." (Hebrews 2:14-15)
Why Do I Love Easter?
It's not because of its co-opted pagan roots of celebrating fertility and the rebirth of spring, though I genuinely appreciate both. It's because this is the one time Christianity remembers, though I think many have forgotten what it means, why Christianity, as a revolution (as opposed to a religion) came into being.
The story of Matthew, Mark, Luke and John is of an itinerant teacher from prophetic lineage (just like the prophets of old), who travelled the countryside giving a passionate indictment of the religious, political, economic and social systems of his day and putting on display the beauty of a world assembled in the form of a shared nonhomogenous table where every voice is valued and every story heard. A world where we all, from the varied experiences of life that we each represent, learn together how to integrate our differences into a coherent and meaningful whole.
The old order of things was to be deconstructed. Both the voiceless minorities that had been marginalized to the fringes of their society and the voiceless masses that had been oppressed were to find space at this new shared table. Transformed oppressors and the liberated oppressed  were going to have to learn how to sit beside (neither above nor below) one another, recognizing each other as the image of God, both children of the same Divine Parents, welcomed to the same family table.
This was good news to the outsiders, the disadvantaged and the dispossessed. THIS was the gospel! But to insiders, and those in top positions of privilege in the current domination system (the Pharisees, the Priests and the Scribes), this was seen as anything but "good news."
Jesus' nonviolent confrontation and disruption of the system in the Temple (Jesus shut it down) was the last straw. Who did he think he was? They had had enough. The priestly aristocracy and the Pharisees combined efforts to manipulate the economic systems of Herod and the political system of Pilate to create a cooperative act of lynching this radical named Jesus.
The torn veil in the temple [1] revealed the Sacred was not dwelling in the most holy places of those institutions, as they claimed. No, the Divine, as was mentioned previously, was dwelling in the One shamefully suspended on a Roman cross at the hands of those combined domination forces. [2]
THIS is the good news: Liberation has come. And it is a liberation that is unstoppable. Yes, for those placed in the position of "last" by the present system this is good news, as they learn how they are to be treated as those who had arrived "first." And for those who had arrived "first," well, it is at least problematic as they discover they will now be treated equally with those who had arrived "last." The point is that each person will be "paid the same," as the parable teaches, or treated simply as equal. [3]
This liberation could not be stopped. And I dare say, it cannot be stopped today.
They tried to kill it. But even that didn't work.
I want to close this week with Mark's telling of the resurrection. Very early versions of Mark's manuscript ended at Mark 16:8. I want to highlight the value of those manuscripts. Notice the open-ended way that these Jesus stories would have concluded.
"When the Sabbath was over, Mary Magdalene, Mary the mother of James, and Salome bought spices so that they might go to anoint Jesus' body. Very early on the first day of the week, just after sunrise, they were on their way to the tomb and they asked each other, 'Who will roll the stone away from the entrance of the tomb?' But when they looked up, they saw that the stone, which was very large, had been rolled away. As they entered the tomb, they saw a young man dressed in a white robe sitting on the right side, and they were alarmed. 'Don't be alarmed,' he said. 'You are looking for Jesus the Nazarene, who was crucified. He has risen! He is not here.'" (Mark 16.2-6)
Then Mark's gospel ends with:
"Trembling and bewildered, the women went out and fled from the tomb. They said nothing to anyone, because they were afraid." (Mark 16:8)
What is the unspoken point Mark is endeavoring to make? What is the impression he is trying to leave?
Just as Luke's gospel would later do, Mark is whispering, "Why do you look for the living among the dead? He is not here; he has risen! Yes, those in charge killed him—but they couldn't stop him. They crucified him and buried him in a rich man's tomb. But imperial lynching and a tomb couldn't hold him. He's still loose in the world. He's still out there, still here, still recruiting people to share, to participate in his mustard seed subversively planted in the garden, his leaven placed within the dough, his pearl of great price revolution toward a radically new social order that he called 'the Kingdom of God'—a transformed world here and now."
What Mark is whispering to us is the good news that yes, they killed our Jesus, but… it's… not… over. This liberation is unstoppable, for it possesses the solidarity of The Divine.
"You killed the author of this way of life, but God raised him from the dead." — Peter; (Acts 3:15)
HeartGroup Application
This week as Easter is approaching for the West, take a moment and contemplate what the resurrection actually means for us. Lots of people have been killed for standing up against the status quo. Lots of people have suffered for attempting to dismantle the status quo. But Jesus was one with whom the Divine stood in solidarity and brought back to life.
I want you, as you are contemplating the resurrection and its meaning, to also ponder what it means to follow this resurrected One. What is the most important thing you could be doing right now to further the work of healing, restoration, transformation, liberation and redemption that this Jesus began here on earth?
Share what you discover with your HeartGroup.
I want to thank each one of you who has checked in each week for this nine-part series. It is my prayer that you have been inspired and encouraged to put on display, as a community, the beauty of what a world changed by that radical Jesus looks like. And who knows? It may do just that. It may change the world.
I love each of you dearly. And for those of you who will be celebrating Easter this coming weekend, The Lord Is Risen! He Is Risen Indeed!
Keep living in love, loving like Jesus, 'til the only world that remains is a world where Love reigns.
I'll see you next week.
---
1. "The curtain of the temple was torn in two from top to bottom." (Mark 15:38)
2. "God was in Christ, reconciling the world…" (2 Corinthians 5:19)
3. "For the kingdom of heaven is like a landowner who went out early in the morning to hire workers for his vineyard. He agreed to pay them a denarius for the day and sent them into his vineyard. About nine in the morning he went out and saw others standing in the marketplace doing nothing. He told them, 'You also go and work in my vineyard, and I will pay you whatever is right.' So they went. He went out again about noon and about three in the afternoon and did the same thing. About five in the afternoon he went out and found still others standing around. He asked them, 'Why have you been standing here all day long doing nothing?' 'Because no one has hired us,' they answered. He said to them, 'You also go and work in my vineyard.' When evening came, the owner of the vineyard said to his foreman, 'Call the workers and pay them their wages, beginning with the last ones hired and going on to the first.' The workers who were hired about five in the afternoon came and each received a denarius. So when those came who were hired first, they expected to receive more. But each one of them also received a denarius. When they received it, they began to grumble against the landowner. 'These who were hired last worked only one hour,' they said, 'and you have made them equal to us who have borne the burden of the work and the heat of the day.' But he answered one of them, 'I am not being unfair to you, friend. Didn't you agree to work for a denarius? Take your pay and go. I want to give the one who was hired last the same as I gave you. Don't I have the right to do what I want with my own money? Or are you envious because I am generous?' So the last will be first, and the first will be last." (Matthew 20:1-15)