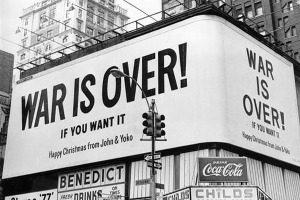 by Herb Montgomery
Now after John was arrested, Jesus came to Galilee, proclaiming the good news of God, and saying, "The time is fulfilled, and the kingdom of God has come near; repent, and believe in the good news." (Mark 1:14–15)
This week we are still, momentarily, in the
first chapter of Mark. I want to focus on a few details that are often overlooked in our featured text.
Jesus Came to Galilee
If the scholarly data concerning the timing of when Mark's gospel was written is true, this is a time when the future of Jerusalem was not promising. Political tensions with Rome had been high and were continuing to escalate. It is during this time that Mark draws our attention away from a Jerusalem-centered movement of violent insurrection against the Romans, to a Galilean- centered movement following the teachings of the itinerant Jesus. Mark's gospel also redefines the "kingdom" of Daniel's "son of man."[1] In Mark's gospel, Jesus is the long-awaited "messiah." Jesus is the "son of David" who would restore the "Kingdom." Jesus is still the "son of God," the anointed one to whom God is "pleased" to give the Kingdom.[2] But a few things have changed. In the Old Testament, this restoration located "Jerusalem" as the center to which the entire world would flock.[3] In Mark's gospel, the Kingdom of the son of man would follow, instead, the destruction of Jerusalem, and rise out of Galilee rather than Judea.[4] We do not have the space here to elaborate any further on this point, but it is a study well worth your time to contemplate the differences between Judea and Galilee in the first century ethnically, geographically, politically, economically, culturally, linguistically, and religiously, contemplating what these differences might have meant for the beginnings of the early Jesus movement.
Proclaiming the Good News
This next point is so well known and agreed upon by so many that I will not spend much time on this, but it is worth noting. The term for Good News or "Gospel" in the Greek is euaggelion. This originally was neither a religious nor a Christian term. Instead, this was a political term that announced a new social order. Whenever Rome would conquer a territory, Rome would send out an "evangelist" who would proclaim to the conquered territory the "gospel" or good news that they were now under the rule of the peace of Rome (Pax Romana). The messenger would announce that Caesar was the son of God and Rome was the savior of the world. This messenger would proclaim to this newly conquered territory that Rome's dominion would give this territory a newfound prosperity and peace just as Rome had accomplished for other places as well.
Here are a few examples of the political nature of Rome's use of the term "gospel."
"Even after the battle at Mantinea, which Thucydides has described, the one who first announced the victory had no other reward for his glad tidings [euangelion] than a piece of meat sent by the magistrates from the public mess" (Plutarch; Agesilaus, p. 33, 1st century).
"Accordingly, when [Aristodemus] had come near, he stretched out his hand and cried with a loud voice: 'Hail, King Antigonus, we have conquered Ptolemy in a sea-fight, and now hold Cyprus, with 12,800 soldiers as prisoners of war.' To this, Antigonus replied: 'Hail to thee also, by Heaven! but for torturing us in this way, thou shalt undergo punishment; the reward for thy good tidings [euangelion] thou shalt be some time in getting'" (Plutarch; Demetrius, p. 17, 1st century).
"Why, as we are told, the Spartans merely sent meat from the public commons to the man who brought glad tidings [euangelion] of the victory in Mantineia which Thucydides describes! And indeed the compilers of histories are, as it were, reporters of great exploits who are gifted with the faculty of felicitous speech, and achieve success in their writing through the beauty and force of their narration; and to them those who first encountered and recorded the events [εὐαγγέλιον – euangelion] are indebted for a pleasing retelling of them" (Plutarch; Moralia [Glory of Athens], p. 347, 1st century).
The term Gospel originally communicated the arrival of a new social order.
The Arrival of the Kingdom
The Jesus of Mark's gospel would take this same word, but instead of announcing the Kingdom of Rome, it would announce the Kingdom of God. It is a profound realization when it dawns on a person that the Jesus of Mark never once is found offering people a way to get to heaven. Rather, Mark's Jesus is traveling the Galilean countryside announcing a new social order, here and now, that is "of God."
Part of this new social order is not just a recasting of the term "gospel," but a redefinition of the very term "Kingdom" as well.
In Mark chapter 10, Mark tells us the story of James and John wanting the honorable position of sitting next to Jesus on his left and right when Jesus' Kingdom becomes established (Messiah's Rule). Notice the traditional hierarchical nature of James and John's understanding of the term "Kingdom." Kingdom refers to a social order wherein humans are exercising dominance over others, and James and John want in on that dominance!
But Jesus is redefining the nature of the "Kingdom" promised by the Old Testament prophets. It's as if Jesus is saying, yes, the new social order that I've come to inaugurate is what the
prophets were pointing to, but it won't fit your traditional understandings of how "Kingdoms" are ordered.
"Jesus called them and said to them, 'You know that among the Gentiles those whom they recognize as their rulers lord it over them, and their great ones are exercising authority over them. But it is not so among you; but whoever wishes to become great among you must be your servant, and whoever wishes to be first among you must be slave of all. For the Son of Man came not to be served but to serve . . ." (Mark 10.42–45).
Jesus' new social order would not involve humans exercising dominance over one another, but rather, serving one another instead. This would be a social order characterized, not by the privileging of some at the subordination of others, but by love, equality, and justice. Jesus' new social order would be a complete and total dismantling of the present social order. It would involve egalitarianism in matters of race, gender, and economics specifically. And, for it to become permanent, it would be a slow process where even the new social order's enemies were won to it, through confrontational, enemy love, rather than being conquered by it. Human hierarchies would be abandoned, for brother- and sisterhood.
Everything about this new social order would be different, not simply compared to Rome, but even when compared to the political and economic social order that existed in Jerusalem at that time, which was centered on the Temple. (It was Jesus' confrontation with the Temple and the social order centered there that got him lynched.)
Repent and Believe the Good News
The Greek word for Repent is metanoeo. It means to think differently or to reconsider. What Jesus was calling us to was a radical rethinking of how we had structured and ordered our human societies. He was calling us to reassess our values, placing our fellow humans at the top of those values. This rethinking applied to both those being oppressed by the current social order as well as those who were doing the oppressing. Things could not continue the way they had or humanity would cease to exist. The ever-burning fire of violence between oppressors and the oppressed was escalating. Jesus was first and foremost calling us to rethink everything.
Secondly, he was asking us to believe in the reordering of the human society he was proposing.
The Greek phrase for "repent and believe" is metanoesein kai pistos. Scholars today have discovered this phrase used also in other contexts than simply by Jesus in the gospels of Matthew, Mark, Luke, and John. Josephus, in his autobiography, records an event that took place in his life when he endeavored to "to put an end" to various Galilean seditions "without bloodshed." Josephus engages with the "captain" of the brigands "who were in the confines of Ptolemais" and tells this captain that he would forgive "what he had done already, if he would repent of it, and be faithful to me [Josephus] hereafter." Josephus was, according to scholars, requiring this brigand, to abandon his violent revolutionary inclinations, and trust Josephus for a better way. The phrase Josephus uses is "metanoesein kai pistos emoi.[5]"
This is the same phrase Jesus used in asking those in his day to rethink their present course, and forsake both the violence of oppression (economic oppression of the Temple against the poor) as well as violent forms of revolution (Jewish zealotry against Rome), trusting in and being faithful to Jesus' alternate way forward to a new social redistribution.
Today
Today, humanity is still struggling with its addiction to establishing social orders of dominance and hierarchies, privilege and subordination. We live in a world where whites are privileged over nonwhites; where men are privileged over women; where the rich are privileged over the poor; where those who are defined as "straight" and "cis" are privileged over those who self-identify as LGBTIQ; where the formally educated are privileged over those who, in many cases, have equal intelligence, but have not had the same opportunities offered.
What is the Jesus narrative saying to us today?
In 1971 John Lennon released the single, "Happy Xmas (War is Over)." The billboards read "War is over, if you want it." Today the Jesus narrative is saying, "A new social order has arrived . . . if you want it." The Jesus story announces the arrival of a whole new world. It has arrived in subversive relation to the present order of things. It involves a radically new way of thinking about everything. It is a new world centered on love, mercy, forgiveness, equality, and justice . . . for all. It is "near," if we want it.[6]
HeartGroup Application
1.  Any time one human seeks to subordinate a fellow human, whether on the basis of race, gender, economic status, formal education (or the lack of it), orientation, even if it carries the label of "Christian," nothing could be less like the Christ. This week, first, I want you to look up the definitions of Metaphysics, Cosmology, and Ontology and then look up the definition of Ethics. Then I want you to go back and read the Sermon on the Mount in Matthew 57. Many today are "Christians" based on a cultural definition of the first three. But what will change the world is when Christians return to following Christ according to the last meaning. The Jesus of Matthew, Mark, Luke, and John spent precious little time teaching about Metaphysical realities, Cosmologies, and Ontology. I'm not saying he never mentioned those. But by comparison, the lion's share of Jesus' teachings centered on Ethics. Today we have a Christianity that possesses a strangely opposite emphasis. Many (thank heaven for the exceptions) define themselves and others with a prioritization on the first three (one's beliefs when it comes to metaphysics, cosmology, and ontology) while revealing a strange ignorance about what the Jesus of the canonical gospels taught concerning our ethical practices in relation to our fellow humankind. When one encounters the ethical teachings of Jesus, one can see why he was a threat to the then present social order of his day, and why he was removed.
2.  Journal what you discover.
3.  Share what you discover with your HeartGroup.
Till the only world that remains is a world where Love reigns. Many voices, One New World. I love each and every one of you. Thanks for giving this a read.
I'll see you next week.
1 Daniel 7.13–14— In my vision at night I looked, and there before me was one like a son of man, coming with the clouds of heaven. He approached the Ancient of Days and was led into his presence. He was given authority, glory and sovereign power; all nations and peoples of every language worshiped him. His dominion is an everlasting dominion that will not pass away, and his kingdom is one that will never be destroyed.
2 Mark 1.11—And a voice came from heaven: "You are my Son, whom I love; with you I am well pleased." Daniel 4.17—"The decision is announced by messengers, the holy ones declare the verdict, so that the living may know that the Most High is sovereign over the kingdoms on earth and gives them to the one with whom He is pleased and sets over them the lowliest of people."
3 Isaiah 2.2—In the last days the mountain of the LORD's temple will be established as the highest of the mountains; it will be exalted above the hills, and all nations will stream to it.
4 Mark 13.24—"But in those days, following that distress, 'the sun will be darkened, and the moon will not give its light; the stars will fall from the sky, and the heavenly bodies will be shaken.' At that time people will see the Son of Man coming in clouds with great power and glory." Daniel 7.13–14—In my vision at night I looked, and there before me was one like a son of man, coming with the clouds of heaven. He approached the Ancient of Days and was led into his presence. He was given authority, glory and sovereign power; all nations and peoples of every language worshiped him. His dominion is an everlasting dominion that will not pass away, and his kingdom is one that will never be destroyed.
5 The Life Of Flavius Josephus, (Thackery 110); cf. N.T. Wright, Jesus and the Victory of God [Minneapolis: Fortress, 1996, p. 251; NT Wright, The Challenge of Jesus (Downers Grove, IL: InterVarsity Press, 1999), p. 44
6 Matthew 3.2—And saying, "Repent, for the kingdom of heaven has come near." Matthew 4.17—From that time on Jesus began to preach, "Repent, for the kingdom of heaven has come near." Matthew 10.7—As you go, proclaim this message: "The kingdom of heaven has come near." Mark 1.15—"The time has come," he said. "The kingdom of God has come near. Repent and believe the good news!" Luke 10.9—Heal the sick who are there and tell them, "The kingdom of God has come near to you." Luke 10.11—"Even the dust of your town we wipe from our feet as a warning to you. Yet be sure of this: The kingdom of God has come near."