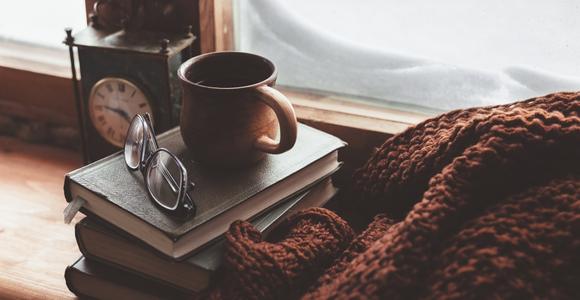 Herb Montgomery | February 3, 2023
To listen to this week's eSight as a podcast episode click here.
---
"What does this mean for us? It means that we can do with the Jesus story today what those in the 1st Century were doing with the Torah. We can learn to interpret the Jesus story in life-giving ways, listening to the world around us and the harm previous interpretations have caused. We can think carefully, not just theologically but socially, politically, and economically . . . we can grapple with the ethics of the Jesus story in our cultural context today and find more life-giving ways of defining what it means to follow Jesus."
---
Our reading this week is from the gospel of Matthew and continues the passage from last week.
"You are the salt of the earth. But if the salt loses its saltiness, how can it be made salty again? It is no longer good for anything, except to be thrown out and trampled underfoot. You are the light of the world. A town built on a hill cannot be hidden. Neither do people light a lamp and put it under a bowl. Instead they put it on its stand, and it gives light to everyone in the house. In the same way, let your light shine before others, that they may see your good deeds and glorify your Father in heaven. Do not think that I have come to abolish the Law or the Prophets; I have not come to abolish them but to fulfill them. For truly I tell you, until heaven and earth disappear, not the smallest letter, not the least stroke of a pen, will by any means disappear from the Law until everything is accomplished. Therefore anyone who sets aside one of the least of these commands and teaches others accordingly will be called least in the kingdom of heaven, but whoever practices and teaches these commands will be called great in the kingdom of heaven. For I tell you that unless your righteousness surpasses that of the Pharisees and the teachers of the law, you will certainly not enter the kingdom of heaven. (Matthew 5:13-20)
This week's reading is this gospel's collection of sayings and teachings that reflects the concerns and experiences of many Galilean members of the Jewish Jesus community at the time of this gospel's writing.
To understand the phrase "if the salt loses its saltiness," understand how salt was harvested in the region at that time. When harvested, salt was mixed with impurities or other whitish rocks. These rocks were then ground up into pebbles and placed in a seasoning bag that could be stirred into pots as they were cooking. Once all the salt dissolved, one was left with pebbles that would not dissolve and that weren't salt. This "gravel" was worth nothing but to be thrown out. When this passage was written, the Christian community must have been experiencing a waning that would have helped them resonate with this metaphor. Their salt was losing its potency.
The language of a light on a stand and a city on a hill is interesting. I side with those who date Matthew's gospel to after Rome's violent destruction of Jerusalem and its temple. The intended audience for this gospel, Jewish Jesus followers in a Hellenized region, would have had both Jewish and Christian concerns, anxieties, and struggles as they pieced together their purpose in life now that Jerusalem and the temple were no more. The temple state was gone.
So it's interesting to me that Matthew's author applies language that would have been associated with the old Jerusalem—"a city on a hill"—to Jesus followers. For the author, these Jewish followers of Jesus were to carry on the hopes and promises that had once centered Jerusalem and the temple there.
Consider these passages from the Hebrew prophets to understand what these believers could have been wrestling with now that Jerusalem and their temple were gone:
"I will restore your leaders as in days of old,
your rulers as at the beginning.
Afterward you will be called
the City of Righteousness,
the Faithful City." (Isaiah 1:26)
"In that day this song will be sung in the land of Judah:
  We have a strong city;
God makes salvation
its walls and ramparts." (Isaiah 26:1)
"Look on Zion, the city of our festivals;
your eyes will see Jerusalem,
a peaceful abode, a tent that will not be moved;
its stakes will never be pulled up,
nor any of its ropes broken." (Isaiah 33:20)
"The children of your oppressors will come bowing before you;
all who despise you will bow down at your feet
and will call you the City of the LORD,
Zion of the Holy One of Israel." (Isaiah 60:14)
"They will be called the Holy People,
the Redeemed of the LORD;
and you will be called Sought After,
the City No Longer Deserted." (Isaiah 62:12)
"In the last days
  the mountain of the LORD'S temple will be established
as the highest of the mountains;
it will be exalted above the hills,
and all nations will stream to it."
"Many peoples will come and say,
  'Come, let us go up to the mountain of the LORD,
to the temple of the God of Jacob.
He will teach us his ways,
so that we may walk in his paths."
The law will go out from Zion,
the word of the LORD from Jerusalem." (Isaiah 2:2-3)
"These I will bring to my holy mountain
and give them joy in my house of prayer.
Their burnt offerings and sacrifices
will be accepted on my altar;
for my house will be called
a house of prayer for all nations." (Isaiah 56:7)
It's important to note that Matthew's gospel refers to the community of Jewish Jesus followers as a city on hill because this encouragement to them to let their light shine could be the very beginning roots of the supersessionism or replacement theology we now live with today. Supersessionism is the teaching that the Christian Church has replaced the Jewish people as God's chosen, covenantpeople.
Two things about this teaching should give us pause. First, Christian supersessionism has a long history of harming the Jewish community, and its replacement seeds can be traced all the way to the atrocities of the 20th Century Holocaust in Europe. Supersessionism is still dangerous and harmful today.
Second, it is exceptionalist to imagine replacing someone else as God's chosen. This Christian belief sits at the heart of America's history as well. America has referred to itself as a "city on a hill." This rhetoric from our Christian theology that has its roots in our passage this week.
By all means, we should let the light of love and justice shine, but not at the expense of someone else. We don't have to demonize others to let our own light shine. We are all God's children, each of us. In all our beautiful diversity, we bear the image of the sacred Divine. Rather than dividing a world where some are "chosen" and others are not, history has shown us that it is much more life-giving to see us each as deeply connected members of the same human family. Our salvation, liberation, and thriving is deeply connected to and dependent on others' salvation, liberation, and thriving. If there is such a thing as salvation, none of us are saved till all of us are saved.
I don't believe the author of Matthew intended their words in this week's passage to set in motion any harm. I can see in my mind's eye their intention being to simply encourage a community whose temple and city lay in ruins. But making the Christian church the new "city on a hill" has nonetheless done immense harm through the centuries. Today, given that history, we can do better.
Toward the end of this passage, Jesus speaks of not doing away with the law and the prophets. Jesus' focus on love and justice as the fulfillment of the law, like Hillel's, would have been deeply meaningful to Matthew's original audience. The tensions around debates over the perpetuity of the Torah for Jewish Jesus followers had arisen by the time this gospel was written. This offers us something meaningful today. The Jesus of the gospels led a Jewish renewal movement, not a replacement movement, and that Jewish renewal was built on the foundation of interpreting the Torah through the lens of the Jewish ethics of enemy love, inclusion and embrace of the outsider, economic justice for the poor, and more. This way of interpreting Torah was not antithetical to the Torah.
Consider the following passages from the Hebrew scriptures:
"If you come across your enemy's ox or donkey wandering off, be sure to return it. If you see the donkey of someone who hates you fallen down under its load, do not leave it there; be sure you help them with it. (Exodus 23:4-5)
"If your enemy is hungry, give him food to eat;
if he is thirsty, give him water to drink." (Proverbs 25:21)
"Do not gloat when your enemy falls;
when they stumble, do not let your heart rejoice." (Proverbs 24:17)
Jesus' way of interpreting the Torah was one among many. Jesus' way contrasted with other interpretations that were more formal or that emphasized strict ritual observances to practice Torah faithfulness. But it was these interpretations that Jesus' teachings contrasted with according to Matthew, not the Torah itself. Jesus' way of defining faithfulness to the Torah would have also provided his followers with a meaningful alternative to the Temple rituals now they could no longer be practiced.
But, again, Jesus' teachings were not the only teachings offering alternatives. Karen Armstrong gives another example:
"In Rabbinic Judaism, the Jewish Axial Age came of age. The Golden Rule, compassion, and loving-kindness were central to this new Judaism; by the time the temple had been destroyed, some of the Pharisees already understood that they did not need a temple to worship God, as this Talmudic story makes clear:
It happened that R. Johanan ben Zakkai went out from Jerusalem, and R. Joshua followed him and saw the burnt ruins of the Temple and he said: 'Woe is it that the place, where the sins of Israel find atonement, is laid waste.' Then said R. Johanan, "Grieve not, we have an atonement equal to the Temple, the doing of loving deeds, as it is said, 'I desire love and not sacrifice." (Karen Armstrong, The Great Transformation: The Beginning of Our Religious Traditions, Kindle Locations 7507-7540)
What does this mean for us? It means that we can do with the Jesus story today what those in the 1st Century were doing with the Torah. We can learn to interpret the Jesus story in life-giving ways, listening to the world around us and the harm previous interpretations have caused. We can think carefully, not just theologically but socially, politically, and economically too.
Like those grappling with the Torah in the 1st Century, we can grapple with the ethics of the Jesus story in our cultural context today and find more life-giving ways of defining what it means to follow Jesus.
I'll close this week with the inspiring words of the rest of above passage from Armstrong:
"Kindness was the key to the future; Jews must turn away from the violence and divisiveness of the war years and create a united community with 'one body and one soul.' When the community was integrated in love and mutual respect, God was with them, but when they quarreled with one another, he [sic] returned to heaven, where the angels chanted with 'one voice and one melody.' When two or three Jews sat and studied harmoniously together, the divine presence sat in their midst. Rabbi Akiba, who was killed by the Romans in 132 CE, taught that the commandment 'Thou shalt love thy neighbor as thyself' was 'the great principle of the Torah.' To show disrespect to any human being who had been created in God's image was seen by the rabbis as a denial of God himself and tantamount to atheism. Murder was a sacrilege: 'Scripture instructs us that whatsoever sheds human blood is regarded as if he had diminished the divine image.' God had created only one man at the beginning of time to teach us that destroying only one human life was equivalent to annihilating the entire world, while to save a life redeemed the whole of humanity. To humiliate anybody—even a slave or a non-Jew—was equivalent to murder, a sacrilegious defacing of God's image. To spread a scandalous, lying story about another person was to deny the existence of God. Religion was inseparable from the practice of habitual respect to all other human beings. You could not worship God unless you practiced the Golden Rule and honored your fellow humans, whoever they were." (Karen Armstrong, The Great Transformation: The Beginning of Our Religious Traditions, Kindle Locations 7507-7540)
We could learn a lot from these Jewish traditions. In our own era today, Christians desperately need to transition to more loving, compassionate, and safe-for-everyone ways of practicing our own faith tradition.
It won't be easy work. But in the end, I believe it will be worth it.
HeartGroup Application
1. Share something that spoke to you from this week's eSight/Podcast episode with your HeartGroup.
2. What are some of your experiences with safe-for-everyone changes in interpretations for what it means to follow Jesus today? Share with your group.
3. What can you do this week, big or small, to continue setting in motion the work of shaping our world into a safe, compassionate, just home for everyone?
Thanks for checking in with us, today.
You can find Renewed Heart Ministries on Twitter, Facebook and Instagram. If you haven't done so already, please follow us on your chosen social media platforms for our daily posts. Also, if you enjoy listening to the Jesus for Everyone podcast, please like and subscribe to the JFE podcast through the podcast platform you use and consider taking some time to give us a review. This helps others find our podcast as well.
And if you'd like to reach out to us through email, you can reach us at info@renewedheartministries.com.
My new book, Finding Jesus: A story of a fundamentalist preacher who unexpectedly discovered the social, political, and economic teachings of the Gospels is now available at renewedheartministries.com
Right where you are, keep living in love, choosing compassion, taking action, and working toward justice.
I love each of you dearly,
I'll see you next week.
---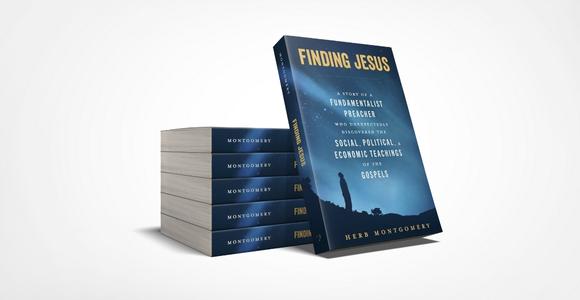 Now Available at Renewed Heart Ministries!
It's here!  Herb's new book Finding Jesus: A story of a fundamentalist preacher who unexpectedly discovered the social, political, and economic teachings of the Gospels, is available at renewedheartministries.com, just in time for the holidays!
Here is just a taste of what people are saying:
"Herb has spent the last decade reading scripture closely. He also reads the world around us, thinks carefully with theologians and sociologists, and wonders how the most meaningful stories of his faith can inspire us to live with more heart, attention, and care for others in our time. For those who've ever felt alone in the process of applying the wisdom of Jesus to the world in which we live, Herb offers signposts for the journey and the reminder that this is not a journey we take alone. Read Finding Jesus with others, and be transformed together." Dr. Keisha Mckenzie, Auburn Theological Seminary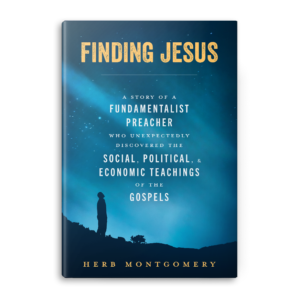 "In Finding Jesus, Herb Montgomery unleashes the revolutionary Jesus and his kin-dom manifesto from the shackles of the domesticated religion of empire.  Within these pages we discover that rather than being a fire insurance policy to keep good boys and girls out of hell, Jesus often becomes the fiery enemy of good boys and girls who refuse to bring economic justice to the poor, quality healthcare to the underserved, and equal employment to people of color or same-sex orientation.  Because what the biblical narratives of Jesus reveal is that any future human society—heavenly or otherwise—will only be as  good as the one that we're making right here and now. There is no future tranquil city with streets of gold when there is suffering on the asphalt right outside our front door today.  Finding Jesus invites us to pray 'thy kingdom come, thy will be done on earth as it is in heaven' on our feet as we follow our this liberator into the magnificent struggle of bringing the love and justice of God to all—right here, right now."—Todd Leonard, pastor of Glendale City Church, Glendale CA.
"Herb Montgomery's teachings have been deeply influential to me. This book shares the story of how he came to view the teachings of Jesus through the lens of nonviolence, liberation for all, and a call to a shared table. It's an important read, especially for those of us who come from backgrounds where the myth of redemptive violence and individual (rather than collective) salvation was the focus." – Daneen Akers, author of Holy Troublemakers & Unconventional Saints and co-director/producer of Seventh-Gay Adventists: A Film about Faith, Identity & Belonging
"So often Christians think about Jesus through the lens of Paul's theology and don't focus on the actual person and teachings of Jesus. This book is different. Here you find a challenging present-day application of Jesus' teachings about the Kingdom of God and the Gospel. Rediscover why this Rabbi incited fear in the hearts of religious and political leaders two millennia ago. Herb's book calls forth a moral vision based on the principles of Jesus' vision of liberation. Finding Jesus helps us see that these teachings are just as disruptive today as they were when Jesus first articulated them." Alicia Johnston, author of The Bible & LGBTQ Adventists.
"Herb Montgomery is a pastor for pastors, a teacher for teachers and a scholar for scholars. Part memoir and part theological reflection, Finding Jesus is a helpful and hope-filled guide to a deeper understanding of who Jesus is and who he can be. Herb's tone is accessible and welcoming, while also challenging and fresh. This book is helpful for anyone who wants a new and fresh perspective on following Jesus."— Traci Smith, author of Faithful Families
Get your copy today at renewedheartministries.com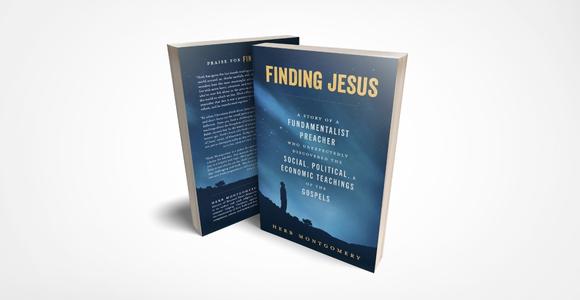 ---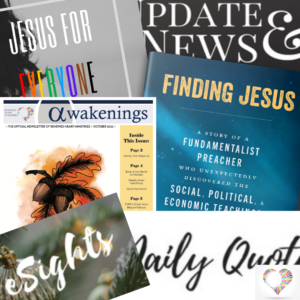 Are you receiving all of RHM's free resources each week?
Begin each day being inspired toward love, compassion, action, and justice. Free Sign-Up HERE.