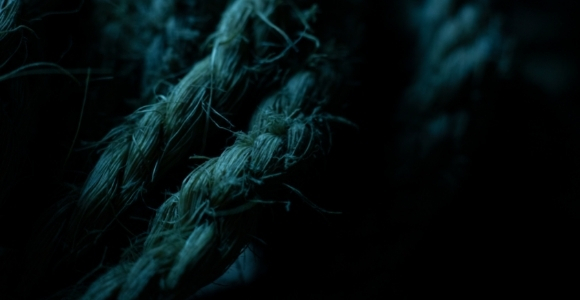 Herb Montgomery | June 4, 2021
---
"Today our strong man could be capitalism, White supremacy, Christian nationalism, cisheterosexism, and more. All of these working separately and together comprise the strong men that we must bind in our time. What does binding the "strong man" as a thief in the night look like for us in our system? What does it look like in the context of working toward justice, compassion, and safety for all who are marginalized and made vulnerable? And how should we go about doing it?"
---
Our reading this week is from the gospel of Mark:
And the crowd came together again, so that they could not even eat. When his family heard it, they went out to restrain him, for people were saying, "He has gone out of his mind." And the scribes who came down from Jerusalem said, "He has Beelzebul, and by the ruler of the demons he casts out demons." And he called them to him, and spoke to them in parables, "How can Satan cast out Satan? If a kingdom is divided against itself, that kingdom cannot stand. And if a house is divided against itself, that house will not be able to stand. And if Satan has risen up against himself and is divided, he cannot stand, but his end has come. But no one can enter a strong man's house and plunder his property without first tying up the strong man; then indeed the house can be plundered. Truly I tell you, people will be forgiven for their sins and whatever blasphemies they utter; but whoever blasphemes against the Holy Spirit can never have forgiveness, but is guilty of an eternal sin"—for they had said, "He has an unclean spirit." Then his mother and his brothers came; and standing outside, they sent to him and called him. A crowd was sitting around him; and they said to him, "Your mother and your brothers and sisters are outside, asking for you." And he replied, "Who are my mother and my brothers?" And looking at those who sat around him, he said, "Here are my mother and my brothers! Whoever does the will of God is my brother and sister and mother." (Mark 3:20-35)
Most scholars agree that this section of Mark is a compilation of sayings that were originally separate and were compiled into a compelling narrative. This week, we will review that narrative, looking for anything in it that can speak to our justice work today.
In the story, Jesus has returned home and is again surrounded by controversy. Characteristic of Mark, the Beelzebub narrative is enveloped by a larger story. In other words, Mark begins with one story, interrupts with a related story, and then returns to the story he was telling first.
Our narrative, then, begins with Jesus' family. Kinship systems in Jesus' day established a person's identity, vocation, and social location. Some scholars see in the story evidence of a power struggle in the early church between those who claimed leadership positions based on being related to Jesus (like Jesus' brother James) and those who were not related but followed Jesus with just as much dedication. The story describes the second group of unrelated followers and a crowd being inside the home, with Jesus' blood family outside. While this may indeed be an story about blood relationships, there is also a deeper point being made here.
Social change often involves questioning the values and social domestication one has received from one's family. Outgrowing these values is often part of the work we must do to participate in making our world a safe and equitable home for everyone. We must build on the good we gained from our families and also be willing to evolve beyond the harmful. Speaking out when one's extended family is aligned with the opposition is difficult. I know this personally. For me, family rejection was especially painful in addition to rejection I was already experiencing as I chose to take definitive stands for those communities I witnessed being harmed.
Jesus' family's motive in the story could be preserving the family as well as preserving Jesus. Perhaps he was going to get himself in trouble and possibly even them too. But if that was their motive, Jesus' family was too late. Government officials are already on their way to Jesus to press charges. Our story highlights how one's family and the state can work together to keep one subordinated to the status quo.
When the Temple state officials arrive, they make their accusation: Jesus is casting out demons not by the power of God, but by the power of the head demon himself. This language may be difficult for many people with our modern worldview, but let's step into the 1st Century context of the story to understand it better. Hollenbach tells us:
"Witchcraft accusations represent a distancing strategy which seeks to discredit, sever, and deny . . . Upstart controllers of spirits are, by their very power over spirits, suspected of causing what they cure." (P. Hollenbach, Jesus, Demoniacs, and Public Authorities: A Socio-Historical Study, p. 577)
I think of the way men threatened by strong women have historically marginalized, silenced, removed and murdered those women by accusing them of "witchcraft." This gives us insight into the dynamics of this story in Mark. These are not just stories of mythical demons and exorcisms. That shallow understanding misses the broader point. These stories are political. As Theissen correctly states, "The mythological events here reflect political ones" (Gerd Theissen, The First Followers of Jesus: A Sociological Analysis of the Earliest Christianity, p. 76), Those benefiting from the status quo in these stories were threatened by Jesus' calls for change and they tried to delegitimize him.
The theme of leaders accusing Jesus of being out of his mind or under the control of demons is in each of the gospels including John:
"Again the Judeans were divided because of these words. Many of them were saying, 'He has a demon and is out of his mind. Why listen to him?' Others were saying, 'These are not the words of one who has a demon. Can a demon open the eyes of the blind?' (John 10:19-21)
In American society today, this same distancing tactic is used, though not necessarily with the labels of demon-possession. Some Christian communities do still use this language toward those they politically oppose. A local Baptist pastor has accused me of being demon possessed because of my affirmation of LGBTQ folk. Other labels that can be used to delegitimize in our society today include "terrorist," "socialist," and "communist."
In our story, Jesus is engaged in acts of liberation, humanization, and in Jewish language, jubilee! Yet those threatened by his liberation work are working to have him dismissed as a lunatic or a traitor to his Jewish community. I'm reminded of the warning of Malcom X centuries after Jesus: "If you're not careful, the newspapers will have you hating the people who are being oppressed, and loving the people who are doing the oppressing" (in Malcolm X Speaks: Selected Speeches and Statements, p. 93).
The statement in our passage that arrests my attention the most is:
"Truly I tell you, people will be forgiven for their sins and whatever blasphemies they utter; but whoever blasphemes against the Holy Spirit can never have forgiveness, but is guilty of an eternal sin"—for they had said, 'He has an unclean spirit.'"
In Mark's story, the leaders' goal is to make people afraid of those working for their very liberation. I see this happening all the time here in West Virginia, where easily manipulated people in our communities are made to fear those working for their good and so the majority vote against their own interests. We witnessed stark examples of this in the last election here in my state. Fearing and demonizing liberators is not arbitrarily "unpardonable." It's intrinsically "unpardonable" because the very social elements and changes that would bring a person concrete liberation are made out to be feared and held suspect.
Juan Luis Segundo speaks to the intrinsically unpardonable nature of this "sin" in Capitalism versus Socialism:
"The blasphemy resulting from bad apologetics will always be pardonable . . . The real sin against the Holy Spirit is refusing to recognize, with 'theological' joy, some concrete liberation that is taking place before one's very eyes." (p. 254)
Ched Myers describes people not recognizing the Spirit in sterner terms:
"To be captive to the way things are, to resist criticism and change, to brutally suppress efforts at humanization—is to be bypassed by the grace of God." (Ched Myers, Binding the Strong Man, p. 167)
There is evidence that many in the early church took this teaching very seriously. In what was believed to have been an early church manual, the Didache, we read:
"And every prophet who speaks in the Spirit you shall neither try nor judge; for every sin shall be forgiven, but this sin shall not be forgiven." (Didache Ch. 11)
Let's close this week with the Jesus saying in our story.
"No one can enter a strong man's house and plunder his property without first tying up the strong man; then indeed the house can be plundered."
After making this statement, Jesus would later be seen in the Temple state's "house," overturning the tables of economic exploitation and resisting the harming of the most vulnerable people. That was his society's strong man.
Today our strong man could be capitalism, White supremacy, Christian nationalism, cisheterosexism, and more. All of these working separately and together comprise the strong men that we must bind in our time. What does binding the "strong man" as a thief in the night look like for us in our system? What does it look like in the context of working toward justice, compassion, and safety for all who are marginalized and made vulnerable? And how should we go about doing it?
The answers to these questions will only result from conversation and engagement with the communities most harmfully impacted by our status quo. As followers of the Jesus in our story this week, we must be about that work.
Let's get to it.
HeartGroup Application
1. Share something that spoke to you from this week's eSight/Podcast episode with your HeartGroup.
2. What are some "strong men" that need dismantling both within our religious and secular communities? How are false labels used and applied to oppose this work and to create fear in others? How have you experienced this in your own journey? Share with your group.
3.  What can you do this week, big or small, to continue setting in motion the work of shaping our world into a safe, compassionate, just home for everyone?
Thanks for checking in with us, today.
Right where you are, keep living in love, choosing compassion, taking action, and working toward justice.
I love each of you dearly,
I'll see you next week
---