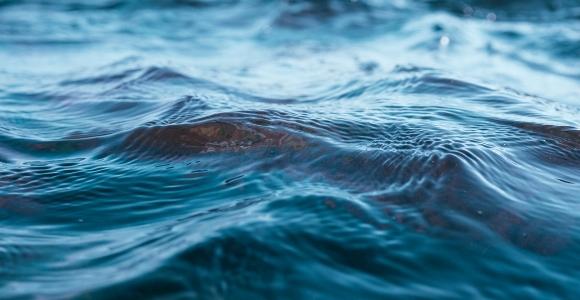 Herb Montgomery | January 7, 2021
---
"Jesus' baptism has been understood in terms of a salvation that addresses only individuals' personal or private sins rather than establishing systemic justice in place of systems that harm vulnerable and marginalized people. This creates problems with the text."
---
Our reading this week is from Luke 3:15-17, 21-22:
As the people were filled with expectation, and all were questioning in their hearts concerning John, whether he might be the Messiah, John answered all of them by saying, "I baptize you with water; but one who is more powerful than I is coming; I am not worthy to untie the thong of his sandals. He will baptize you with the Holy Spirit and fire. His winnowing fork is in his hand, to clear his threshing floor and to gather the wheat into his granary; but the chaff he will burn with unquenchable fire . . . Now when all the people were baptized, and when Jesus also had been baptized and was praying, the heaven was opened, and the Holy Spirit descended upon him in bodily form like a dove. And a voice came from heaven, 'You are my Son, the Beloved; with you I am well pleased.'"
This week, we're beginning a new calendar year and we are also in the season after Epiphany. Jesus' baptism in Luke compiles several passages from the Hebrew scriptures, beginning with the story of the inauguration of the ancient King David:
"I will tell of the decree of the LORD: He said to me, "You are my son; today I have become your Father." (Psalms 2:7)
This inauguration happened in the context of opposition by foreign oppressors of Israel.
"The kings of the earth set themselves,
and the rulers take counsel together,
against the LORD and his anointed." (Psalms 2:2 cf. 2:10)
The story of Jesus' baptism also echoed two passages from Isaiah:
"Here is my servant, whom I uphold, my chosen, in whom my soul delights; I have put my spirit upon him; he will bring forth justice to the nations . . . He will not grow faint or be crushed until he has established justice in the earth; and the coastlands wait for his teaching. (Isaiah 42:1-4, emphasis added.)
"A shoot shall come out from the stump of Jesse, and a branch shall grow out of his roots. The spirit of the LORD shall rest on him, the spirit [feminine] of wisdom [sophia] and understanding, the spirit of counsel and might, the spirit of knowledge and the fear of the LORD. His delight shall be in the fear of the LORD. He shall not judge by what his eyes see, or decide by what his ears hear; but with righteousness [justice] he shall judge [deliver] the poor, and decide with equity for the meek of the earth. "(Isaiah 42:1-4)
The one "in whom I am well pleased" was to be associated with the world of establishing justice on the earth for the marginalized and oppressed. And the one on whom the spirit of the Lord rested would deliver the poor and bring equity for the meek. In both Matthew's sermon on the mount and Luke's sermon on the plain, the reign of God is proclaimed as belonging to the poor, while the earth is the inheritance of the meek, those typically walked on by the powerful and privileged.
These associations set us up to understand Jesus' baptism in a new way.
Jesus' baptism has been understood in terms of a salvation that addresses only individuals' personal or private sins rather than establishing systemic justice in place of systems that harm vulnerable and marginalized people. This creates problems with the text.
John's baptism called people to repentance. But if that repentance was a rejection of private or personal sins then Jesus' baptism becomes nonsensical because of the claim that Jesus had no private or personal sins to repent of. The Early Church Father Jerome, who lived in the 4th and 5th Century quotes from the Gospel of the Nazarenes in which Jesus initially rejects being baptized by John because he has never committed a sin.
Jesus' exceptionalism also made his association with John and John's baptism problematic for those Christians who no longer wanted be associated with Judaism or who wanted to communicate Jesus as superior to all including John.
To the best of our knowledge, the gospels were written down in this order: Mark, Matthew, Luke and then John. Reading them in that order, we see progressive attempts to distance Jesus from John, to portray Jesus as greater than John, and to declare that John and John's movement  was only a precursor of Jesus and the movement based on his life and work. By the time of John's gospel, John the Baptizer doesn't even baptize Jesus. And in Luke, if we take Luke's chronology seriously, John is already in prison by the time Jesus is baptized. This is unlike the early gospels of Matthew and Mark, where John baptizes Jesus.
As we've stated, John preached a baptism of repentance, and John was Jesus' mentor. How are we to make sense of this?
Consider Luke 3:10-14:
And the crowds asked him, "What then should we do?" In reply he said to them, "Whoever has two coats must share with anyone who has none; and whoever has food must do likewise." Even tax collectors came to be baptized, and they asked him, "Teacher, what should we do?" He said to them, "Collect no more than the amount prescribed for you." Soldiers also asked him, "And we, what should we do?" He said to them, "Do not extort money from anyone by threats or false accusation, and be satisfied with your wages."
John's baptism called for repentance for social, systemic sins. Repentance is a paradigm shift where you being to think about things differently, and so John's baptism of repentance symbolized rethinking how society was structured in relation to power and privilege, who was included and benefited, and who was excluded and on whose backs the elites profited.
This brings me to this week's point: an alternative lens for interpreting John's baptism of Jesus.
John's baptism invited people to denounce the present order, to cleanse the canvas so to speak for something different to be born.
Consider this commentary:
"It is a genuine act of repentance. As such it ends his participation in the structures and values of society. It concludes his involvement in the moral order into which he was born." (H. Waetjen, The Construction of the Way into a Reordering of Power: An Inquiry in the Generic Conception of the Gospel According to Mark, quoted with permission by Ched Myers in Binding the Strong Man: A Political Reading of Mark's Gospel, p. 129)
When we read the story of Jesus' baptism through this lens, it was about rejecting, or being cleansed of a society maintained by unjust institutions through which power is unjustly ordered.
It was a rejection of the way Rome had oppressed Jewish society and how Jewish elites had become complicit in Roman oppression of Jewish people. Jesus' baptism meant rejecting these social constructions, especially the elitist ordering of power, privilege, and profit.
In the gospels, we read of a Jesus who made it his life work to challenge his society's oppressive structures. It makes perfect sense that he would have initially been a disciple of Johns, been baptized into John's critique, and then, once John was jailed, embarked on his own mission through the wilderness and into the marginalized regions of Galilee proclaiming that the just reign of God had arrived.
Jesus was the one who, like David, was called "Son" in the context of oppressive structures. He was one in whom the Divine delighted, whose work would be to establish justice in the earth. Jesus was one upon whom the Divine feminine spirit of wisdom (sophia) would rest, and who would deliver the poor and bring justice to the meek.
This makes me wonder what our baptism-like rituals today are. How do we, too, publically reject present systems of injustice? I think of marches I have participated in that were largely symbolic, calling for change at most and rejecting the present way of doing things at least. Protests often use symbolic actions to reject the present order and call for something more just.
So what difference does it make for us as Jesus followers, as we start this new year, to interpret Jesus' baptism not as repentance for personal sins but rather as rejection of the injustices of the current system? Jesus' baptism was a cleansing with water, a preparing the way for something better to take root and spread.
What new ways of ordering our world are our baptisms preparing us to engage?
Another world is possible.
And that world begins with our denouncing and turning away from the injustices of our time.

HeartGroup Application
1. Share something that spoke to you from this week's eSight/Podcast episode with your HeartGroup.
2. What are some of the ways you are preparing for something new in 2022? Discuss with your group.
3.  What can you do this week, big or small, to continue setting in motion the work of shaping our world into a safe, compassionate, just home for everyone?
Thanks for checking in with us, today.
Right where you are, keep living in love, choosing compassion, taking action, and working toward justice.
I love each of you dearly,
I'll see you next week
---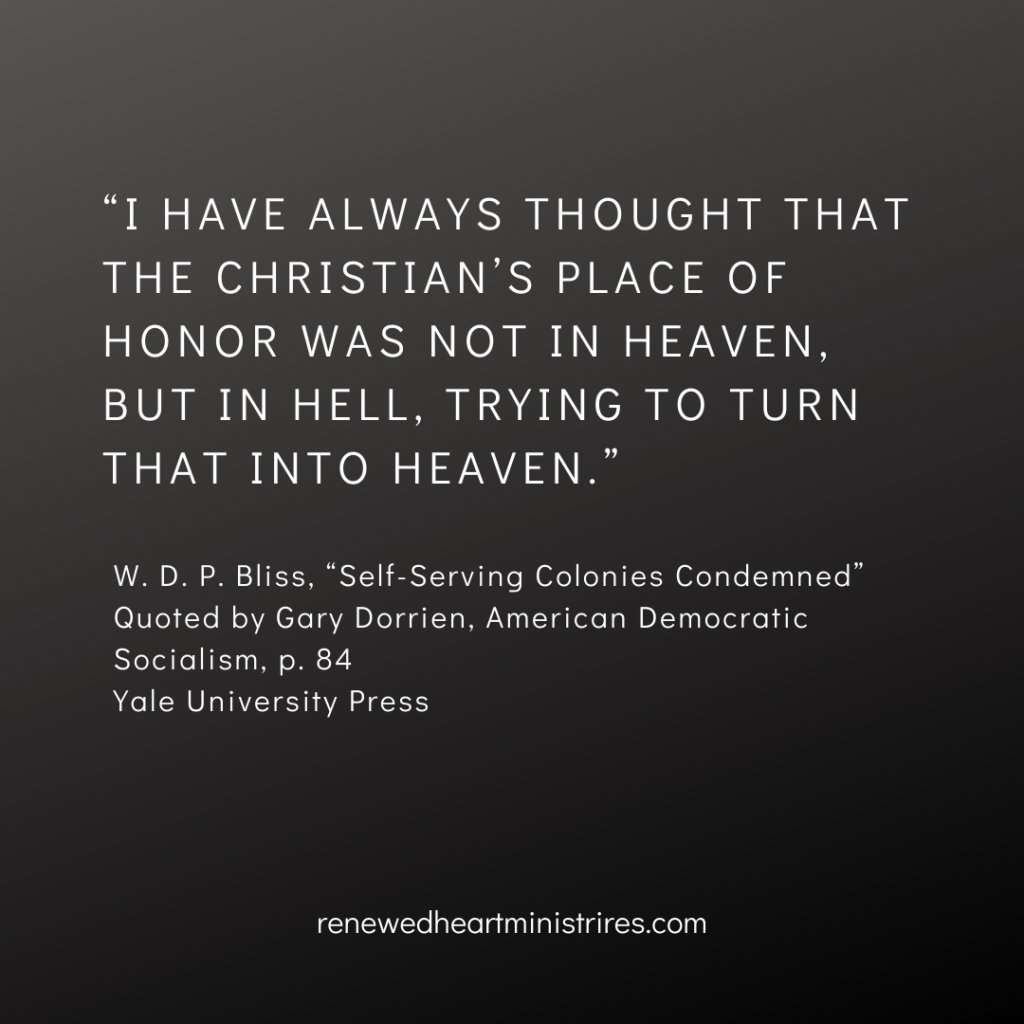 ---
Begin each day being inspired toward love, compassion, action, and justice.
Go to renewedheartministries.com and click "sign up."
Free Sign-Up at:
https://renewedheartministries.com/Contact-forms?form=EmailSignUp