Renewed Heart Ministries is a nonprofit organization working for a world of love and justice.
We need your support to offer the kind of resources RHM provides.
Helping people find the intersection between their faith, compassion, and justice is work that continues to prove deeply needed.
Please consider making a donation to support Renewed Heart Ministries' work, today.
You can donate online by clicking here.
Or you can make a donation by mail at:
Renewed Heart Ministries
PO Box 1211
Lewisburg, WV 24901
And to those of you out there who already are supporting this ministry, we want to say thank you. We could not continue being a voice for change without you.
---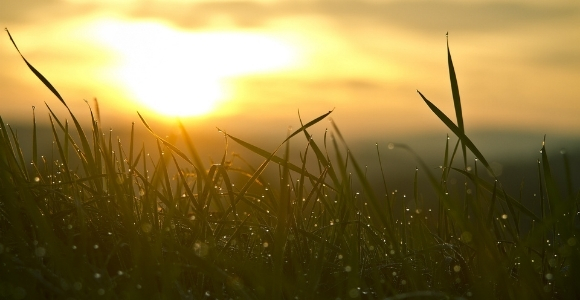 Ticket to Heaven or Concrete, Earthly Liberation
Herb Montgomery | July 16, 2021
---
"Whether we call it the reign of God or God's just future or simply a world that is a safe, compassionate, and just home for everyone, working for it is the work I believe Jesus-followers are to be about. Anything less is a betrayal of the ancient stories."
---
Our reading this week is again from the gospel of Mark:
"The apostles gathered around Jesus and reported to him all they had done and taught. Then, because so many people were coming and going that they did not even have a chance to eat, he said to them, 'Come with me by yourselves to a quiet place and get some rest.' So they went away by themselves in a boat to a solitary place. But many who saw them leaving recognized them and ran on foot from all the towns and got there ahead of them. When Jesus landed and saw a large crowd, he had compassion on them, because they were like sheep without a shepherd. So he began teaching them many things . . . When they had crossed over, they landed at Gennesaret and anchored there. As soon as they got out of the boat, people recognized Jesus. They ran throughout that whole region and carried the sick on mats to wherever they heard he was. And wherever he went—into villages, towns or countryside—they placed the sick in the marketplaces. They begged him to let them touch even the edge of his cloak, and all who touched it were healed." (Mark 6:30-34, 53-56)
This passage takes place in Mark's narrative after John's arrest and execution. It transports us all the way back to the words the gospel of Mark began with:
After John was put in prison, Jesus went into Galilee, proclaiming the good news of God. "The time has come," he said. "The reign of God has come near. Repent and believe the good news!" (Mark 1:14-15)
In Chapter 6, the author of Mark takes that first passage and enlarges it so that readers can understand what Jesus' gospel looked like in practice. In short, Jesus is characterized as a miracle-working, folk healer announcing liberation for those who are oppressed, whether they're oppressed by sickness or a sick system of injustice. Ched Myers reminds us that even the stories of individual healings were "symbolic action" of systemic confrontation. In his book Binding the Strong Man: a political reading of Mark's story of Jesus, Myers correctly states, "[The acts of Jesus'] 'divine power' lay not in a manipulation of nature but in confrontation with the dominant order of oppression and in witness to different possibilities." (p.146)
The itinerant liberator image of Jesus that we encounter in Mark raises a question of contrast between many preachers today and the Jesus they claim to be worshiping. As I've often said in the past, the gospels don't show Jesus going from place to place trying to get people to say a special "sinners' prayer" so they can have the assurance of going to some post mortem heaven when they die. Not at all. What we see instead is a Jesus who announces that the reign of heaven has come to earth, here, now, and it manifests not in future, afterlife assurance, but in concrete, material liberation from that which diminishes and oppresses human thriving in our lives today, right now, on earth. This is the picture we get from each of the synoptic gospels.
Jesus went throughout Galilee, teaching in their synagogues, proclaiming the good news of the reign of God, and healing every disease and sickness among the people. (Matthew 4:23)
As you go, proclaim this message: 'The reign of heaven has come near.' Heal the sick, raise the dead, cleanse those who have leprosy, drive out demons. Freely you have received, freely give. (Matthew 10:7-8)
But he said, "I must proclaim the good news of the reign of God to the other towns also, because that is why I was sent." (Luke 4:43)
Heal the sick who are there and tell them, 'The reign of God has come near to you.' (Luke 10:9)
So they set out and went from village to village, proclaiming the good news and healing people everywhere. (Luke 9:6)
The section of Mark we read this week includes the stories of Jesus feeding the 5,000 with five loaves and two fish, and having twelve basketfuls left over. This story draws our attention to Jesus' concern for people's concrete, material needs. Many scholars also believe that this story may point to an early form of eucharist among early Jesus followers: a shared meal, a shared resource, of bread and fish that was later subsumed by what today's eucharist of bread and wine.
Regardless, the scene is not about heaven or later, but about what people are experiencing here on earth right now. It speaks to the earthly, liberation-centered gospel taught by Jesus, not the heaven-centered gospel about Jesus that many within Christianity teach today. There is a difference between the two gospels and these differences are well worth our time to explore and understand. (See James M. Robinson's The Gospel of Jesus: The Search for the Original Good News, p. 1-2)
Two statements that have kept me centered in Jesus' gospel of making a difference here on earth rather than in a gospel about Jesus focused primarily on getting to heaven come from the late Rev. Dr. James H. Cone in his classic work, God of the Oppressed.
"For theologians to speak of this God, they too must become interested in politics and economics, recognizing that there is no truth about Yahweh unless it is the truth of freedom as that event is revealed in the oppressed people's struggle for justice in this world." (p. 57)
"There can be no Christian theology that is not social and political. If theology is to speak about the God of Jesus who is revealed in the struggle of the oppressed for freedom, then theology must also become political, speaking for the God of the poor and the oppressed." (p. 75)
For Cone, following Jesus was political, not in the partisan sense but in the sense that politics is about how power and property are distributed among the people. When we define politics like this, Jesus' teachings were deeply political and all about a social peace that comes from justly distributing what humans need in their daily lives to thrive. This was God's will as taught within Jesus' gospel: humanity's collective thriving.
In this focus, Jesus is standing squarely in his own Hebrew prophetic tradition:
"Everyone will sit under their own vine
and under their own fig tree,
and no one will make them afraid,
for the LORD Almighty has spoken. (Micah 4:4)
What might it mean for us today, with our post-enlightenment, naturalistic, material worldview, to follow Jesus, proclaim "the reign of God," and "heal the sick"?
As we consider our social context, there is much sickness that we Jesus followers can address. With so many U.S. churches having hosted July 4 celebrations recently, we can address the sickness of Christian nationalism. What about the sicknesses of White supremacy and its offspring, American exceptionalism? What about the sicknesses of racism, sexism, misogyny, classism, and cisgender-heterosexism? What about the sickness of ableism? Even if we hold a worldview where "healing the sick" or "casting out demons" no longer resonates, we can focus on the substance of our work and whether or not that substance looks like the Jesus of the story or like a 2,000-year-old religion about Jesus that has evolved in his name.
Whether we call it the reign of God or God's just future or simply a world that is a safe, compassionate, and just home for everyone, working for it is the work I believe Jesus-followers are to be about. Anything less is a betrayal of the ancient stories. Our work may have a different focus than the work we see Jesus doing in the stories, and still be considered Christian by certain sectors within Christianity. Nonetheless, the contradiction between our stories and the Jesus story remains.
Can the themes of our work be found in Jesus' work in the gospels? Is that Jesus passionate about the things we're passionate about? In my journey, I've had to come to terms with the reality that the Christian elements I was most passionate about were elements that the Jesus of the story never spoke about, and the things the Jesus of the story was passionate about were things I didn't care about. It's not been easy to admit, and making corrections and aligning my story with the Jesus story isn't always easy either. That work for me is still ongoing today. But, even with the hard times, I can look back and say the journey has so far been worth it.
That the journey is worth it is my prayer for you too. I pray that as we allow our stories to look more like the Jesus story, and as we work together on making our world here and now a better place, we will look back one day, even at the hard times, and say, "It was a journey worth taking."
HeartGroup Application
1. Share something that spoke to you from this week's eSight/Podcast episode with your HeartGroup.
2. What does a focus on "concrete, earthly liberation" mean to you? Share with your group.
3. What can you do this week, big or small, to continue setting in motion the work of shaping our world into a safe, compassionate, just home for everyone?
Thanks for checking in with us, today.
Right where you are, keep living in love, choosing compassion, taking action, and working toward justice.
I love each of you dearly,
I'll see you next week