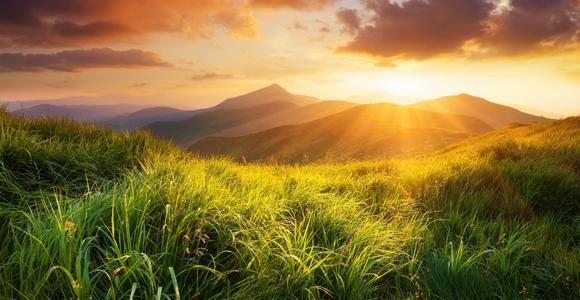 Herb Montgomery | January 27, 2023
To listen to this week's eSight as a podcast episode click here.
---
"Jesus' words aren't about leaving the status quo untouched and unchanged while we work on privatized, individual, spiritual virtues that give us a ticket to a postmortem heaven. These words are Jesus' vision for a world here, now, today, where those presently being harmed are harmed no more."
---
Our reading this week is from the gospel of Matthew.
Now when Jesus saw the crowds, he went up on a mountainside and sat down. His disciples came to him, and he began to teach them. He said:
"Blessed are the poor in spirit,
for theirs is the kingdom of heaven.
  Blessed are those who mourn,
for they will be comforted.
  Blessed are the meek,
for they will inherit the earth.
  Blessed are those who hunger and thirst for righteousness,
for they will be filled.
  Blessed are the merciful,
for they will be shown mercy.
  Blessed are the pure in heart,
for they will see God.
  Blessed are the peacemakers,
for they will be called children of God.
  Blessed are those who are persecuted because of righteousness,
for theirs is the kingdom of heaven.
Blessed are you when people insult you, persecute you and falsely say all kinds of evil against you because of me.
Rejoice and be glad, because great is your reward in heaven, for in the same way they persecuted the prophets who were before you. (Matthew 5:1-12)
As we read Matthew's sermon on the mount, I find it helpful to remember that these words are descriptive, not prescriptive. They are also about practicing a preferential option for people living in a different social location than the locations this world priorities, centers, and privileges. Let's break these ideas down a bit.
First what do we mean by "descriptive, not prescriptive"? Jesus' words have long been interpreted as rules or prescriptions in more privileged expressions of Christianity. These "beatitudes" or blessings have been read as spiritual virtues that Christians should foster in themselves so they can receive the referenced blessings: be poor in spirit, mourn for the "sins of the world" or one's personal sins, practice meekness, hunger for righteousness, practice mercy, strive to be pure in one's heart, be a peace keeper, and patiently and often passively endure under persecution. In this interpretation, we should practice all of these virtues for our whole lives, knowing that we will reap a reward.
I could not disagree with this interpretation more. And it's deceptively slick! This interpretation, as it prescribes values Christians should practice, also distracts us, averting our minds from contemplating the social locations being contrasted and the political changes the passage could bring about. By focusing on prescribing virtues we are to develop individually, the social location of the privileged, powerful, and propertied is protected rather than being addressed or called into question. Jesus' originally deeply political words have been replaced with a supposedly apolitical and benign interpretation that leaves our present systems of privilege and priority unquestioned, unchallenged, and thus unchanged.
To interpret these words descriptively means being concerned with the material, political harms people are presently suffering right now and not only focusing on future rewards. Let's look at what that means, starting with the first blessing.
In the first blessing, Jesus called for a blessing on those who are "poor in spirit." Who were these people?
Speaking of John the Baptist as a child, Luke's gospel reads, "And the child grew and became strong in spirit; and he lived in the wilderness until he appeared publicly to Israel." (Luke 1:80)
John the Baptist was "strong in spirit," and contrasts with those Jesus describes as "poor in spirit." Jesus is referring to those who have pushed down, pushed out, treated unfairly, or whose spirits have been broken by the systems of this world: those who have been so mistreated they don't even have the spirit to fight back or work for change. In Jesus' new version of our world, those whose spirit has been so beaten down, who have a poverty of spirit, are the ones who will be centered. Our present world instead blesses those who are strong in spirit, those who self-advocate, or stand up to injustice.  Strong in spirit can also apply to these who play the economic and political games of their era, also (although John's strength of spirit would have been manifest in standing up to those systems.) It can apply to those who are motivated to get out of bed each day with initiative and the drive, for whatever purpose their spirit is set to.
Next, Jesus describes those who mourn. These are those to whom our present system brings the grief of loss. For those who mourn the way things are and things that have been taken from them, Jesus offers a new world especially for them.
The contrast resonates with me. Our present system rewards those who are assertive, confident, bold, assured, and decisive. Those who are meek get trampled. Jesus calls us to reshape our systems so that the meek are centered and taken care of.
To hunger and thirst for righteousness, those things that are right, means to long for a world of distributive justice where privilege is replaced with egalitarianism and we value our differences rather than sustain a valuation system and hierarchy that disenfranchises some members of our community. To hunger and thirst for righteousness is to hunger and thirst for a world that is a just, safe, compassionate home for all of us, with space large enough for all the ways we are different from one another.
Those who are pure in heart are those who have not allowed the present system to change them. I think of the elderly war protestor who stood alone night after night in front of the White House with a single candle lit in protest of the Vietnam war. When asked if he really thought his little candle would change anything, he responded, "I don't do this every night to change them, I do this so that they don't change me."
Peacemakers are quite different from peace keepers. People who prioritize keeping the peace are those who don't want to rock the boat: don't cause a scene; don't cause a stir. Leave things the way they are. Keep the peace. Peace makers instead realize that genuine peace is arrived at through distributive justice for all: a society where "everyone will sit under their own vine and under their own fig tree, and no one will make them afraid" (Micah 4:4). Peace is the fruit of this kind of justice. This blessing is pronounced upon those who desire peace for everyone and who therefore work toward a justice that bears that fruit. They disrupt the present system. When confronted with their own inability to make the changes that are necessary, they make those who do have the ability uncomfortable until they make the changes. They are peace makers, not peace keepers.
Lastly, Jesus calls for a world where those presently persecuted, insulted, and lied about are instead, blessed. But persecution by itself is not a safe indicator that one is on the right path. If people do not like you, it might be because you are a jerk.
So social location matters here. You have to ask yourself, where are the insults or criticisms coming from? Are those who on the undersides and margins of our society against you while those at the top in more centered, privileged social locations singing your praises? Then your life story is in stark contrast with the Jesus story we read in the gospels.
Are you standing in solidarity with and working alongside those on the margins and undersides of your society while those at the top and more centered, privileged social locations insult you, lie about you, and say all kinds of evil things about you? If so, then you're standing in the right story.
Those at the center of society might respond to you harshly if your work threatens their privilege. Those who are benefited by the present system don't want things to change. To them, you are evil. So again, it's not enough to have folks speaking poorly of you. You have to ask who is speaking and what their social location is in our present system.
This way of reading the Sermon on the Mount descriptively is deeply political, social, and economic. It asks us to consider who our present system prioritizes and who it harms. Then it calls us to stand in solidarity with all those being harmed, and work for a world that "blesses" them instead. This is what liberation theologians refer to as practicing a preferential option. Who does our present system harm? These are those the sermon on the mount calls us to practice a preferential option for while we work toward a different world.
Jesus' words aren't about leaving the status quo untouched and unchanged while we work on privatized, individual, spiritual virtues that give us a ticket to a postmortem heaven. These words are Jesus' vision for a world here, now, today, where those presently being harmed are harmed no more. But even more so, it's a world where those presently being harmed are given everything they need, not only to survive, but to thrive. A world where their value, worth and humanity are embraced and supported.
If you were to rewrite this sermon on the mount today, which people would yours include?
HeartGroup Application
1. Share something that spoke to you from this week's eSight/Podcast episode with your HeartGroup.
2. If you were to rewrite this sermon on the mount today, which people would yours include? Discuss with your group.
3. What can you do this week, big or small, to continue setting in motion the work of shaping our world into a safe, compassionate, just home for everyone?
Thanks for checking in with us, today.
You can find Renewed Heart Ministries on Twitter, Facebook and Instagram. If you haven't done so already, please follow us on your chosen social media platforms for our daily posts. Also, if you enjoy listening to the Jesus for Everyone podcast, please like and subscribe to the JFE podcast through the podcast platform you use and consider taking some time to give us a review. This helps others find our podcast as well.
And if you'd like to reach out to us through email, you can reach us at info@renewedheartministries.com.
My new book, Finding Jesus: A story of a fundamentalist preacher who unexpectedly discovered the social, political, and economic teachings of the Gospels is now available at renewedheartministries.com
Right where you are, keep living in love, choosing compassion, taking action, and working toward justice.
I love each of you dearly,
I'll see you next week.
---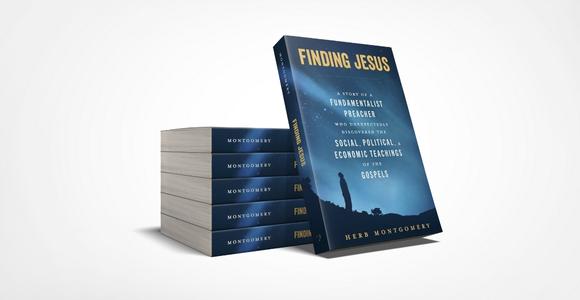 Now Available at Renewed Heart Ministries!
It's here!  Herb's new book Finding Jesus: A story of a fundamentalist preacher who unexpectedly discovered the social, political, and economic teachings of the Gospels, is available at renewedheartministries.com, just in time for the holidays!
Here is just a taste of what people are saying:
"Herb has spent the last decade reading scripture closely. He also reads the world around us, thinks carefully with theologians and sociologists, and wonders how the most meaningful stories of his faith can inspire us to live with more heart, attention, and care for others in our time. For those who've ever felt alone in the process of applying the wisdom of Jesus to the world in which we live, Herb offers signposts for the journey and the reminder that this is not a journey we take alone. Read Finding Jesus with others, and be transformed together." Dr. Keisha Mckenzie, Auburn Theological Seminary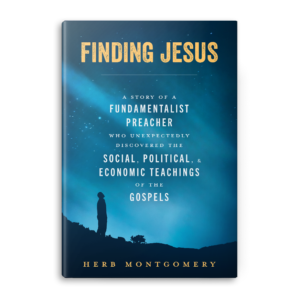 "In Finding Jesus, Herb Montgomery unleashes the revolutionary Jesus and his kin-dom manifesto from the shackles of the domesticated religion of empire.  Within these pages we discover that rather than being a fire insurance policy to keep good boys and girls out of hell, Jesus often becomes the fiery enemy of good boys and girls who refuse to bring economic justice to the poor, quality healthcare to the underserved, and equal employment to people of color or same-sex orientation.  Because what the biblical narratives of Jesus reveal is that any future human society—heavenly or otherwise—will only be as  good as the one that we're making right here and now. There is no future tranquil city with streets of gold when there is suffering on the asphalt right outside our front door today.  Finding Jesus invites us to pray 'thy kingdom come, thy will be done on earth as it is in heaven' on our feet as we follow our this liberator into the magnificent struggle of bringing the love and justice of God to all—right here, right now."—Todd Leonard, pastor of Glendale City Church, Glendale CA.
"Herb Montgomery's teachings have been deeply influential to me. This book shares the story of how he came to view the teachings of Jesus through the lens of nonviolence, liberation for all, and a call to a shared table. It's an important read, especially for those of us who come from backgrounds where the myth of redemptive violence and individual (rather than collective) salvation was the focus." – Daneen Akers, author of Holy Troublemakers & Unconventional Saints and co-director/producer of Seventh-Gay Adventists: A Film about Faith, Identity & Belonging
"So often Christians think about Jesus through the lens of Paul's theology and don't focus on the actual person and teachings of Jesus. This book is different. Here you find a challenging present-day application of Jesus' teachings about the Kingdom of God and the Gospel. Rediscover why this Rabbi incited fear in the hearts of religious and political leaders two millennia ago. Herb's book calls forth a moral vision based on the principles of Jesus' vision of liberation. Finding Jesus helps us see that these teachings are just as disruptive today as they were when Jesus first articulated them." Alicia Johnston, author of The Bible & LGBTQ Adventists.
"Herb Montgomery is a pastor for pastors, a teacher for teachers and a scholar for scholars. Part memoir and part theological reflection, Finding Jesus is a helpful and hope-filled guide to a deeper understanding of who Jesus is and who he can be. Herb's tone is accessible and welcoming, while also challenging and fresh. This book is helpful for anyone who wants a new and fresh perspective on following Jesus."— Traci Smith, author of Faithful Families
Get your copy today at renewedheartministries.com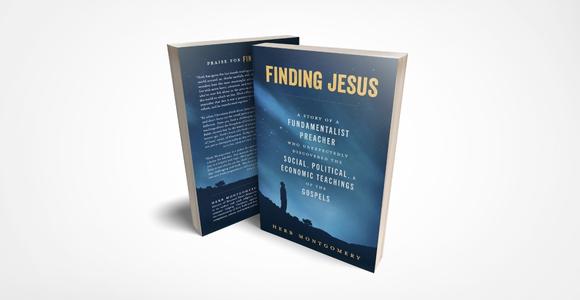 ---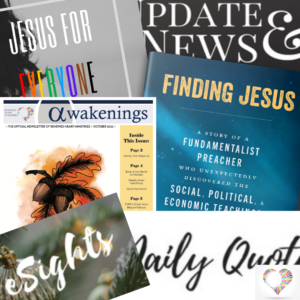 Are you receiving all of RHM's free resources each week?
Begin each day being inspired toward love, compassion, action, and justice. Free Sign-Up HERE.