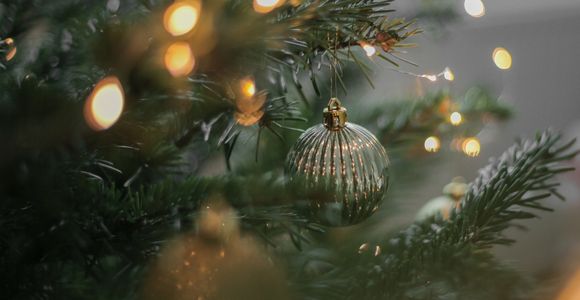 Herb Montgomery | December 23, 2022
To listen to this week's eSight as a podcast episode click here.
---
"This Christmas, let's celebrate in the form of a life lived every day in harmony with the belief that when it comes to those pushed to the undersides and edges of our society, this baby lying in a manger grows up to be an advocate for them."
---
wFrom all of us here at Renewed Heart Ministries, Merry Christmas!
Our reading this week is from the gospel of Luke:
In those days Caesar Augustus issued a decree that a census should be taken of the entire Roman world. (This was the first census that took place while Quirinius was governor of Syria. And everyone went to their own town to register.)
So Joseph also went up from the town of Nazareth in Galilee to Judea, to Bethlehem the town of David, because he belonged to the house and line of David. He went there to register with Mary, who was pledged to be married to him and was expecting a child. While they were there, the time came for the baby to be born, and she gave birth to her firstborn, a son. She wrapped him in cloths and placed him in a manger, because there was no guest room available for them.
And there were shepherds living out in the fields nearby, keeping watch over their flocks at night. An angel of the Most High appeared to them, and the glory of God shone around them, and they were terrified. But the angel said to them, "Do not be afraid. I bring you good news that will cause great joy for all the people. Today in the town of David a Savior has been born to you; who is the Messiah, the Sovereign One. This will be a sign to you: You will find a baby wrapped in cloths and lying in a manger."
Suddenly a great company of the heavenly host appeared with the angel, praising God and saying,
"Glory to God in the highest heaven,
and on earth peace to those on whom his favor rests."
When the angels had left them and gone into heaven, the shepherds said to one another, "Let's go to Bethlehem and see this thing that has happened, which the Most High has told us about."
So they hurried off and found Mary and Joseph, and the baby, who was lying in the manger. When they had seen the child, they spread the word concerning what had been told them about him, and all who heard it were amazed at what the shepherds said to them. But Mary treasured up all these things and pondered them in her heart. The shepherds returned, glorifying and praising God for all the things they had heard and seen, which were just as they had been told. (Luke 2:1-20)
This reading of Jesus's birth story begins with one of Luke's unique narrative elements. In Matthew, Jesus was born under Herod's reign. Herod died in 4 B.C.E., and the census referred to in our passage this week took place under Quirinius in 6 C.E., ten years after Herod's death.
Remember, Matthew's version of the Jesus story is based in Galilee, as seen in its closing chapter. Luke's version of the Jesus story is Judean-based, and more specifically Jerusalem-based, as seen in both the closing chapters of Luke and the book of Acts. In Acts, the Jesus movement doesn't return to Galilee but instead takes root in Jerusalem and grows from there. Luke's burden is to tell a version of the Jesus story that takes on the oppression of the Roman empire, contrasts Jesus with Caesar, and raises up the imperial rule of Jesus' YHWH (the basileia that is translated as "kingdom") against the imperial rule of Rome.
From the very beginning of Luke, Jesus's story is brought into conflict with Rome.
In Matthew, Jesus is from Nazareth (Galilee). In Luke, Jesus is from Bethlehem (Judea), the city of David. This detail would have brought to the minds of Luke's audience Micah's words:
"But you, Bethlehem Ephrathah,
though you are small among the clans of Judah,
out of you will come for me
one who will be ruler over Israel,
whose origins are from of old,
from ancient times." (Micah 5:2)
All of this, again, would have served the purpose of contrasting the imperial reign of the God of the Torah, which David's kingship symbolized for many Jewish members of Luke's audience, over and against the imperial rule of Rome.
In the first few chapters of Luke, Jesus' movement isn't characterized as the start of a new religion competing with or replacing Judaism, but rather it's a Jewish renewal movement anticipating the liberation of Judea and surrounding Jewish regions from Rome.
The angel doesn't appear to the ruling class or Jewish representatives of the empire in Jerusalem, but to rural shepherds, who we'd call "blue collar," in the fields of Bethlehem.
Economically and socially, rural Judeans and Galileans living in agricultural villages were the people most negatively impacted by Roman imperialism. Families had to make hard decisions and often sacrificed their community bonds to survive. In these communities, indentured farmers and shepherds cultivated their own versions of the Israelite liberation traditions that had long inspired hope for liberation from oppressive rulers and renewed the Hebrew prophets' calls for justice. (For more details on the social climate these shepherds lived in, see Richard A. Horsley's Jesus and Empire: The Kingdom of God and the New World Disorder.)
Luke's angelic announcement to shepherds has many layers to it. Not only did it narratively serve to link Jesus' liberation with those most harmfully impacted by Roman imperialism, it also fits nicely with the language this week's passage draws from Micah. Micah's liberator would be a "shepherd-king":
"Therefore Israel will be abandoned
until the time when she who is in labor bears a son,
and the rest of his brothers return
to join the Israelites.
  He will stand and shepherd his flock
in the strength of the Most High,
in the majesty of the name of the Sovereign God.
And they will live securely, for then his greatness
will reach to the ends of the earth.
  He will be our peace . . . he will rule . . . he will deliver . . ." (Micah 5:3-6, emphasis added.)
All of this associated Jesus with God's imperial reign, which was symbolized by the restoration of David's Kingdom. David was also a shepherd-king: his pre- coronation occupation was a shepherd.
Luke aligns Jesus and his liberation not with the centered and powerful, but with the marginalized and powerless rural communities being harmed most by the imperial rule of Rome.
There are so many similar layers to Luke's version of the birth and infancy narratives of Jesus that it really is a narrative masterpiece when read through the lens of social justice.
There is no room for Jesus to be born that night in an inn or a bed. Instead he's born in the marginalized stable out back. From that point forward, the story of this child marks a dramatic shift and hope for those marginalized in their society, including those marginalized and disenfranchised today.
Some of our more contemporary Christmas carols echo this theme. One example is "O Holy Night," a carol whose lyrics Placide Cappeau wrote in 1843:
"Truly He taught us to love one another;
His law is love and His gospel is peace.
Chains shall He break for the slave is our brother;
And in His name all oppression shall cease."
I know that many expressions of Christianity today have been and continue to be complicit with oppression. Others are not. But we have not always lived out the lyrics of this carol. Too often, Christians have been at the center of oppressions for vulnerable people: women, indigenous populations, slaves, the poor, and our LGBTQ friends and family.
This Christmas my heart longs for us to do better. Can we, today, find ways of following Jesus that genuinely do end oppression and come alongside others also working to end it. What does my Christianity need to look like to be life-giving to those presently being harmed? What differences do I need to choose for my Jesus-following to aid and help, to contribute rather than become an obstacle to the work of ending injustice, violence, and dehumanizing violations of everyone's human rights? Will that carol ever ring true, that in Jesus' name, all oppression will cease?
There is much to be thankful for this Christmas season, and I'm reminded once again that, in the spirit of a baby who was born in a manger, whose birth announcements were sent to blue-collar workers who were politically, socially, and economically marginalized, we'll still have a lot of work to do in the coming year.
Here's to a celebration of Jesus' birth that doesn't last just one day a year, or even just one season during the year, but rather celebrates him in the form of a life lived every day in harmony with the belief that when it comes to those pushed to the undersides and edges of our society, this baby lying in a manger grows up to be an advocate for them.
HeartGroup Application
1. Share something that spoke to you from this week's eSight/Podcast episode with your HeartGroup.
2. What does Jesus' life, aligned with those on the undersides and margins of his society, mean for you? Discuss with your group.
3. What can you do this week, big or small, to continue setting in motion the work of shaping our world into a safe, compassionate, just home for everyone?
`Thanks for checking in with us, today.
You can find Renewed Heart Ministries on Twitter, Facebook and Instagram. If you haven't done so already, please follow us on your chosen social media platforms for our daily posts. Also, if you enjoy listening to the Jesus for Everyone podcast, please like and subscribe to the JFE podcast through the podcast platform you use and consider taking some time to give us a review. This helps others find our podcast as well.
And if you'd like to reach out to us through email, you can reach us at info@renewedheartministries.com.
My new book, Finding Jesus: A story of a fundamentalist preacher who unexpectedly discovered the social, political, and economic teachings of the Gospels is now available at renewedheartministries.com
Right where you are, keep living in love, choosing compassion, taking action, and working toward justice.
I love each of you dearly,
Merry Christmas,
I'll see you in the new year.
---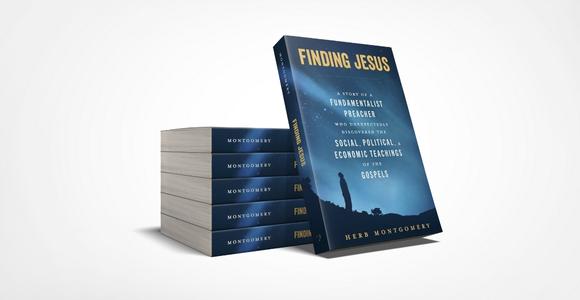 Now Available at Renewed Heart Ministries!
It's finally here!  Herb's new book Finding Jesus: A story of a fundamentalist preacher who unexpectedly discovered the social, political, and economic teachings of the Gospels, is available at renewedheartministries.com, just in time for the holidays!
Here is just a taste of what people are saying:
"Herb has spent the last decade reading scripture closely. He also reads the world around us, thinks carefully with theologians and sociologists, and wonders how the most meaningful stories of his faith can inspire us to live with more heart, attention, and care for others in our time. For those who've ever felt alone in the process of applying the wisdom of Jesus to the world in which we live, Herb offers signposts for the journey and the reminder that this is not a journey we take alone. Read Finding Jesus with others, and be transformed together." Dr. Keisha Mckenzie, Auburn University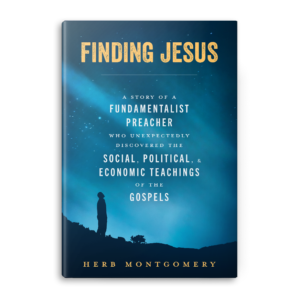 "In Finding Jesus, Herb Montgomery unleashes the revolutionary Jesus and his kin-dom manifesto from the shackles of the domesticated religion of empire.  Within these pages we discover that rather than being a fire insurance policy to keep good boys and girls out of hell, Jesus often becomes the fiery enemy of good boys and girls who refuse to bring economic justice to the poor, quality healthcare to the underserved, and equal employment to people of color or same-sex orientation.  Because what the biblical narratives of Jesus reveal is that any future human society—heavenly or otherwise—will only be as  good as the one that we're making right here and now. There is no future tranquil city with streets of gold when there is suffering on the asphalt right outside our front door today.  Finding Jesus invites us to pray 'thy kingdom come, thy will be done on earth as it is in heaven' on our feet as we follow our this liberator into the magnificent struggle of bringing the love and justice of God to all—right here, right now."—Todd Leonard, pastor of Glendale City Church, Glendale CA.
"Herb Montgomery's teachings have been deeply influential to me. This book shares the story of how he came to view the teachings of Jesus through the lens of nonviolence, liberation for all, and a call to a shared table. It's an important read, especially for those of us who come from backgrounds where the myth of redemptive violence and individual (rather than collective) salvation was the focus." – Daneen Akers, author of Holy Troublemakers & Unconventional Saints and co-director/producer of Seventh-Gay Adventists: A Film about Faith, Identity & Belonging
"So often Christians think about Jesus through the lens of Paul's theology and don't focus on the actual person and teachings of Jesus. This book is different. Here you find a challenging present-day application of Jesus' teachings about the Kingdom of God and the Gospel. Rediscover why this Rabbi incited fear in the hearts of religious and political leaders two millennia ago. Herb's book calls forth a moral vision based on the principles of Jesus' vision of liberation. Finding Jesus helps us see that these teachings are just as disruptive today as they were when Jesus first articulated them." Alicia Johnston, author of The Bible & LGBTQ Adventists.
"Herb Montgomery is a pastor for pastors, a teacher for teachers and a scholar for scholars. Part memoir and part theological reflection, Finding Jesus is a helpful and hope-filled guide to a deeper understanding of who Jesus is and who he can be. Herb's tone is accessible and welcoming, while also challenging and fresh. This book is helpful for anyone who wants a new and fresh perspective on following Jesus."— Traci Smith, author of Faithful Families
Get your copy today at renewedheartministries.com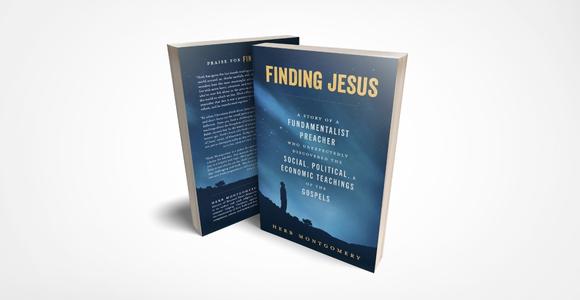 ---
Help Us Reach our Year End Goals
Consider making a one-time donation to support our work, inspiring hope and faith-filled action toward making our world a safe, compassionate, just home for all.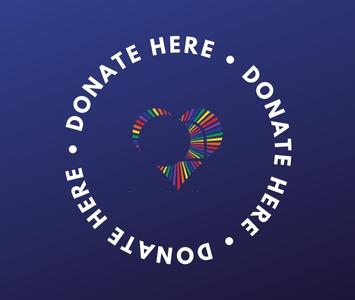 Donate to RHM online or by mail at
RHM, PO Box 1211, Lewisburg, WV 24901