BY HERB MONTGOMERY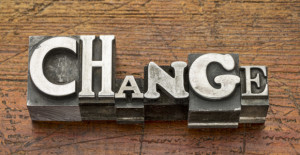 "Those who are well have no need of a physician." (Mark 2.17)
This week, we continue exploring the passage that we looked at last week. Last week we said that the inclusive table of Jesus made room for "tax collectors" and "sinners," and indicted the religious leaders who looked down on both. There is something else taking place in this passage as well.
Jesus perceived himself as a liberating physician who came not to condemn but to heal. His focus was transformation, not punishment. Tax collectors and sinners were being transformed (see Luke 19.1-9), and yet some of the people, for whatever reason, wanted to see these tax collectors and sinners suffer some chastisement for violating the Torah's purity laws or for being unfaithful to the political interests of the Jewish people and collaborating with Rome.
I also want to be clear. The tax collectors and sinners were not changing in the ways the scribes and Pharisees wanted them to change, but they were changing. They were abandoning their participation in the systemic oppression of the poor and embracing Jesus's teachings on the redistribution of their riches to those they had previously robbed.
There are two things to consider.
First: the tax collectors' and sinners' changes didn't match the changes the scribes and Pharisees prescribed. Those who choose to follow the teachings of Jesus will be changed, but those changes may not look anything like the changes that religious onlookers expect.
This is not an "Anything goes if you turn to Jesus" approach. This is the reality that the changes that happen when we decide to follow the teachings of Jesus rarely reflect the values of religions that support and empower the status quo. The tax collectors and sinners who ate with Jesus were embracing Jesus's bias toward the poor, but not necessarily the purity laws that the scribes and Pharisees passionately defended. And we have no indication that they were being indoctrinated into the mainstream definition of the Romans as the enemy.
Today the same is true. When someone turns to Jesus's teachings, they may not change in all the ways others may think they need to. Change does occur. But the Jesus story offers transformation and a change in values as well. It is this values change that threatens the onlookers.
Just recently, I was accused of preaching a gospel that doesn't produce change in the lives of those who embrace it: "Herb is preaching a gospel that tells people they can be saved in their sins." Nothing could be further than the truth. What this claim misses is that radical change is in fact occurring, just not the changes some critics prescribe. Jesus's gospel liberates us from both personal and systemic sin, and yet what you define as sin and what Jesus defined as sin may be radically different. We can miss ways people are changing right before our eyes because we don't have Jesus' tailor made plan of change for those people. Some status quo-supporting religions define as sin things that aren't sin but are simply things that the status quo wants to suppress to maintain their societal  position. The personal and systemic transformation that Jesus's teachings call for is transformation that will ultimately turn the status quo on its head.
Second: Jesus is much more concerned with transformation than with chastisement.
The stories of the divided kingdoms of Israel and Judah told of the ancient judges who guided the Hebrews before the days of the kings. These Judges were the people's liberators, not their punishers.
In the books of the Old Testament prophets, justice is primarily restorative and transformative. They do speak of charity, but charity only helps with the immediate needs of those at the bottom of our societies. When justice works personal and systemic transformation, it works at the root of the system itself, and it produces no more societal tops or bottoms. It produces equity.
It may always be important to pull people out of the water who are drowning. But at some point, as Martin Luther King, Jr., taught us, somebody has to ask the question, "Who keep throwing these people in the water?"
When people benefit from the status quo, their gospel tends to define justice as punishment or retribution. These definitions work to preserve the status quo and the benefits that some can draw from it.
By contrast, Jesus's teachings focus on justice transforming the status quo rather than a justice defined punishing those who violate the rules that preserve the status quo. Both the Old Testament prophets and Jesus taught a justice that invites transformation and not mere penal chastisement.
Hear Jesus: "You have heard that it was said, 'An eye for an eye and a tooth for a tooth.' BUT I say to you, Do not retaliate against an evildoer…You have heard that it was said, 'You shall love your neighbor and hate your enemy.' But I say to you, LOVE YOUR ENEMIES and pray for those who persecute you" (Matthew 5:38-39, 43-44, emphasis added.)
The cheek defiance and enemy love that Jesus taught affirmed those being violated, and it also sought creative ways to transform those violating them. (See the presentation entitled The Way of Enemy Love here.) Jesus's enemy love was not in the least bit passive. It was nonviolent, and it lovingly confronted for the sake of transforming those at the helm of a harmful status quo.
The question I want to ask today is, "Is transformation enough?"
This question is for those who have already been hurt. Is it enough for those who have wronged you to be radically transformed, or do you need them to suffer something punitive as well? Can transformation take the place of retribution? Or is retribution necessary even when transformation has taken place? In my studies over the last five years, I've learned that there are two qualities of punishment (For more this see the presentation Do I Have To Believe in Hell? here.): One kind of punishment is transformative, and disciplines for the purpose of awakening and changing those who have hurt others. A second type of punishment is not concerned with transformation, but only seeks to satisfy the claim in the heart of the one who was hurt that says the guilty party needs to suffer.
If the Heart of the Universe is anything like the heart we see in the story and teachings of Jesus, it is primarily concerned with transformation, not penal, retributive punishment. And this insight should challenge all of us.
"An eye for an eye will leave everyone blind".—frequently attributed to Mahatma Gandhi
HeartGroup Application
When I consider the intrinsic value of the shared table, the transformation of those who share the table is, for me, its greatest quality.
As I share here, another indispensable quality of the shared table is the room it makes for those around the table who are unlike us. As we listen to each voice around the table share their stories and experiences, we are challenged to see the world through a different lens than our own and we start out on the beautiful journey of integrating these diverse experiences into a meaningful and coherent whole. We're each called to choose and work hard at creating a safer more compassionate world for us all.
This week:
Sit down with your HeartGroup and list the similarities and the differences that exist among your group.
Discuss together the differences you feel are missing within your group, what those differences would create if they were present, and active ways you could enlarge your group to include and embrace those differences.
Select one of those ways to put into practice during the week.
Our differences have the potential to scare us, because when we come together, all of us walk away from the table different than when we arrived. But this is just the point of coming together—transformation. When we come to a table such as the one Jesus has set, if we will only listen to each other, every one of us gets up a different person.
It truly is a beautiful journey!
Many voices, one new world.
Till the only world that remains is a world where Love reigns.
I love each of you, and I'll see you next week.