Upcoming Week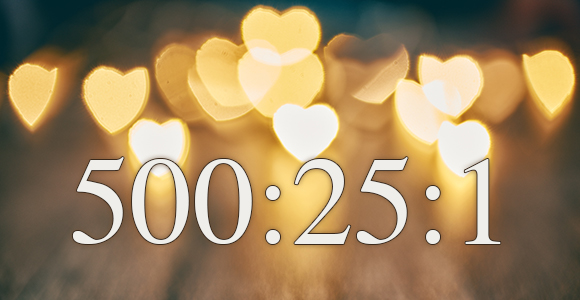 Hello all!
This next week, I and my family will be attending Kinship Kampmeeting in San Diego.  Kinship Kampmeeting is an annual event held by SDA Kinship International.  Kinship "is a support organization that provides a spiritual and social community to current and former Seventh-day Adventists who are lesbian, gay, bisexual, transgender, asexual and/or intersex (LGBTI), and have felt hurt or rejected because of their sexual orientation and/or gender identity. SDA Kinship offers them the compassion and support perceived to not be available within the organized Adventist Church."
This current June, Kinship has spent the month celebrating "the accomplishments of LGBTQ Adventists while recognizing and recommitting ourselves to the fight to end violence, prejudice and discrimination against our community, especially from the pulpit." Kicking off the first week of July will be Kinship's annual conference (Kampmeeting) where "we come together to renew friendships, make new friends, enjoy entertainment, renew our faith, and more!" This event has become the highlight our family's summer each year.
Before we head to the airport, I want to share with you some good news.  We have had a tremendous response to our new 500:25:1 project.  Last week, a friend of Renewed Heart Ministries signed up to be one of the first 500 supporters. He was lamenting that I was finally going to be teaching in the next state over from him during the very week he and his wife were going on their family vacation. I wish you could have seen the lights turn on for him when I said, "Well let's look at what it would take to have a weekend event in your town, too! All we need to find is a place to rent for the weekend." He's considering possible venues now!
There are still slots open to be one of our 500.
Sign up to support these new events at: http://bit.ly/RHM500Support
Renewed Heart Ministries edifies and educates. We teach people how their faith can concretely impact the suffering in our world. We are passionate about rediscovering, following, and helping others to rediscover the teachings and sayings of the historical Jesus. We believe his teachings have an intrinsic value in informing our work of making our world a safe, more just, more compassionate home for us all.
And we are taking our educational weekends on the road! We'll hold weekend seminars in areas where we're desperately wanted but have been prevented from being able to visit.
We'll be hosting face-to-face weekend events all across the nation starting this August 4-5, in Asheville, NC. We'll be announcing this event officially through EventBright, next week. We'll let you know all about it here, too!
We're so excited!
Why make this change?
Our weekend events tangibly change people's lives!
"Thank you for coming and sharing with us about God. Your talks have given me hope. You've given me a new way to see God, to understand myself, and to treat others." D.D.; Washington
"Your message has kept me from giving up because of my previous view of God. God has given you a gift of presenting who Jesus reveals Him to be." S.J.; Oregon
"Thank you for helping me regain a beautiful picture of Jesus and our Father." C.S.; North Carolina
"This ministry shows me God like I've never seen Him before, and at the same time challenges me to my core and calls to me to rethink things and ultimately to change." K.G.; Missouri
"There are times in the ministry of Jesus that His total audience was one. This week, I believe I am that one." Anonymous Note; California
"I have listened to many of your talks, and I just really wish my church could have you visit and share." K.D.; Massachusetts  
With your support for these new gatherings, we'll be able to work where people can be challenged, changed, inspired to make a difference in their own communities.
How can I have RHM come to my area?
We've been getting requests already! I love meeting the people of RHM and I can't wait to be able to schedule a weekend of teaching in your area with YOU! If you would like us to come to your area, drop us a line at:
What will these gatherings cost?
These events will continue to be free of charge. Freely we have received, and so we want to continue giving freely too.
At many locations we will take collections to offset the costs. In other venues, that won't be possible. This is where YOU come in.
These 500:25:1 events will cost more than our traditional seminars, where organizations that invite us cover our travel expenses and host us. For these weekends, Renewed Heart Ministries will have to cover travel and space rental costs.
How can I help?
Be one of 500 people who'll support Renewed Heart Ministries with a donation of $25 or more each month for this new project—for one year!
To sign up go to: http://bit.ly/RHM500Support
What will I get in return? 
You'll know you've made it possible for others to explore the liberating gospel of Jesus in locations that RHM wouldn't normally be able to visit. We'll also be able to visit you!
Let us know if you'd like Renewed Heart Ministries to host a weekend in your town and we'll add it to the calendar!
Request Seminar in your area at: http://bit.ly/RHMSeminar
With your support, we'll also be able to partner with other speakers and authors. I can't wait to invite new voices we've wanted to partner with for some time now to share with our community.
Can we count on you to be one of 500 folks who partner with us for 500:25:1?
Thank you so much for helping us to take this next step!
Sign up at: http://bit.ly/RHM500Support
Or you mail your support to:
Renewed Heart Ministries
PO Box 1211
Lewisburg, WV 24901
Be on the look out for our soon to be released EventBright announcement for our first event.  And if you are in the San Diego area, drop me an email. I'd love to connect with you this coming week.
To all of you, keep living in love.
With much love and gratitude.