This weekend in Roseburg, Oregon!
Narrative Christus Victor For Our World Today.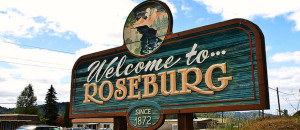 This weekend I will be giving four presentations on Christus Victor through the lens of a Liberation Theology rooted in the Nonviolent, Enemy Love of Jesus.
The original worldview of the early Jesus movement was what scholars call Apocalyptic.  Today our world lives in a much more Naturalistic, Scientific World View.
Do the ethics and values found in the teachings of Jesus and his theism rooted in love, continue to still offer something relevant to us today in our pursuit of a safer more compassionate world for all? Whether you are Christian, humanist, Theist, agnostic, atheist or you're not really sure, this weekend will offer something for all of us.
Come join us in Roseburg, Oregon beginning Friday night at 7:00 p.m.
"Blessed are those who hunger and thirst for this world to be put right, for they will be filled."
. . . Till the only world that remains is a world where Love reigns.
I'll see you this weekend!
Turning Point Adventist Community Church
Roseburg, OR 
541.492.1300