This past weekend: RHM and the Philippines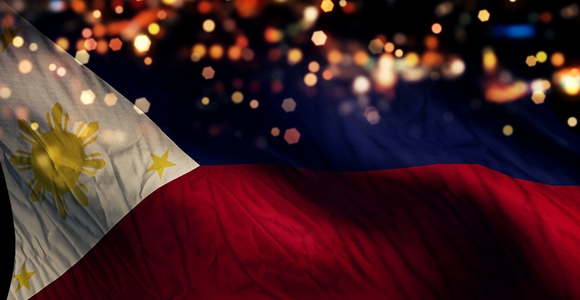 Northern Luzon Adventist Schools Alumni Association of America
Redlands, CA
October 27-28, 2017
I'm sitting in Denver's airport, heading home from an wonderful experience with the Northern Luzon Adventist Schools Alumni Association of America (NLASAAA).  NLASAAA is the alumni association of what used to be Northern Luzon Adventist Academy but is today Northern Luzon Adventist College.  Many of the Academy students went on to Philippine Union College which in 1996 achieved university status and became Adventist University of the Philippines (AUP). Today AUP ranks fourth out of 27 for universities in the Philippines.
This past weekend was NLASAAA's annual convocation and celebration. I shared three presentations this weekend focusing our attention on the gospel Jesus announced, gospel of the kingdom:
Mark 1.14-15—Jesus went into Galilee, proclaiming the gospel of God. "The time has come," he said. "The kingdom of God has come near."
Matthew 4.23—Jesus went throughout Galilee, teaching in their synagogues, proclaiming the gospel of the kingdom . . .
Luke 4.43—But he said, "I must proclaim the gospel of the kingdom of God to the other towns also, because that is why i was sent."
In its most basic form, Jesus's "kingdom of God" can be defined as a community of people who allow God's will of distributive justice to reign through their lives; it's a community where those our present social, economic and political structures make first are prioritized as last, and there is a concrete practice of making a preferential option for those our present structures place as last.
Jesus's kingdom vision for humanity has significant implications for our global community today. Our's is a world where developing countries are still living with the results of colonial exploitation while facing the evolved ongoing struggle of obtaining independence and self determination in response to post-colonial development strategies that ultimately benefited the so called First and Second world countries who designed those strategies. These structures today have left developing counties economically dependent on and inextricably bound to those countries to whom they are now hopelessly in debt. This dependence is manifest both politically and economically in these countries.
The inequity of our present global structure is immense. The majority of the world's population is forced to live in unjust situations of material poverty. Many in these countries face starvation or the damaging health effects of malnutrition while many living on this side of the globe are suffering the deleterious health effects of obesity. This gross level of poverty and inequity is dehumanizing. It is an attack on their basic human dignity. Poverty does not just happen. It's the result of violating the principles of distributive justice. The continued exploitation of these countries leaves them with less education, less wealth, poorer health, and shorter life spans—"death before their time." This is what leads us to name material poverty as immoral.  These countries are at the bottom of our global economic structure. They are the "last" Jesus called us to make "first."
The Philippines has experienced it's own struggle in the wake of colonialism; first from Spain and then later the United States. The challenges of poverty today in the Philippines are complex and overwhelming. These challenges provide yet another call for what the Hebrew prophets names as justice. The NLASAAA, though officially located here in the U.S. in Loman Linda, CA, is dedicated to this work in their beloved Philippine Islands. Those who attended the convocation this weekend numbered a little over two hundred. Yet this relatively small group, despite its size, has, among other accomplishments, even successfully established their own hospital in Norther Luzon to meet the health needs of those in that area. Today their hospital is growing in size and they are now considering branching out with smaller clinics being placed in north Luzon's more remote areas, too. They provide free health care days. And make sure that a certain portion of their facility is always available for the indigenous population of the island. They are making concrete differences in the lives of those who are suffering while at the same time looking for ways to respond to the structural causes of that suffering, too.
I was blown away with all that this little group is doing. This is an organization of folks who, although they have migrated here from the Philippines, raised their children here in the U.S., they are choosing still to make a preferential option in their own lives alongside those back on their native islands who are on the receiving end of such blunt inequity. I cannot affirm this group enough. I want to thank the NLASAAA for inviting me to share in your celebration this year. I was deeply honored to participate in your convocation. You're doing an amazing work.
NLASAAA and Renewed Heart Ministries are presently looking at possible dates in 2018 and 2019 where we can accompany them in their work in the Philippines, supportively participating with them in the work they are already doing there. I'll be sure to keep you posted on how this develops. I'm thrilled.
To each of you who are supporting the work of Renewed Heart Ministries, I just can't thank you enough. You are the ones who make our existence and our work possible. Together we are engaging the work we find in Luke 4:18-19: "proclaiming good news to the poor, proclaiming freedom for the prisoners and recovery of sight for the blind, setting the oppressed free, proclaiming the year of the Lord's favor."
We are closing in on the end of 2017. And we need your support. Please consider making special year end contribution to our work by going to renewedheartministries.com/donate.
Over and over this year, I have witnessed marked evidence that we are making a difference. There is a stark need for the work we engage. In a world that sometimes feels like we are moving backwards, we are called to hold on to hope, keep our hand on the plow, and keep pushing forward. Help us reach our year end goal so we continue our work in the year to come.
As I begin to look back on 2017, I'm filled with so many fond memories. I have so many of your faces in my mind's eye as I write this. It's been a great year! I dearly love so many of you. We've been through a lot together over the years, and you've hung in there with us, shaping this ministry into what it is today.  We've come a long way!  I'm excited as I look to see what lies on our horizon for 2018!
With much love and gratitude,
Herb