This Morning at Rhema Christian Center in Lewisburg, WV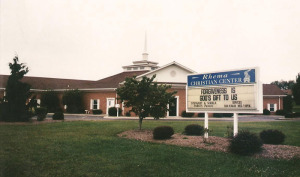 Good morning to each of you!
Just a quick news blurb to ask for prayer from each of you.  I have been invited to share here in Lewisburg this morning at Rhema Christian Center.
The event begins at 9:30 a.m. and I will be giving a presentation on the Sermon on the Mount entitled A Time For Change: Returning to the Gospel Jesus Preached
Please partner with me in prayer as we together lift up Jesus.  May Jesus' kingdom be recognized as well as enlarged.  May the beauty of who and what God is shine through and may this not only influence the way we each see God, but how we see ourselves and others as well.
Thank you in advance.  I'll let you know how it goes.
Much love to each of you,
Herb