This Upcoming Weekend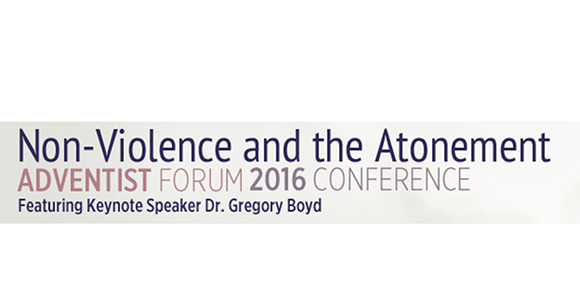 Adventist Forum Conference 2016
The 2016 Adventist Forum annual conference is titled Non-violence and the Atonement.
It will take place September 16-18 at the Doubletree by Hilton Washington D.C. in Silver Spring Maryland.
DoubleTree by Hilton Washington DC – Silver Spring
8727 Colesville Rd, Silver Spring, Maryland 20910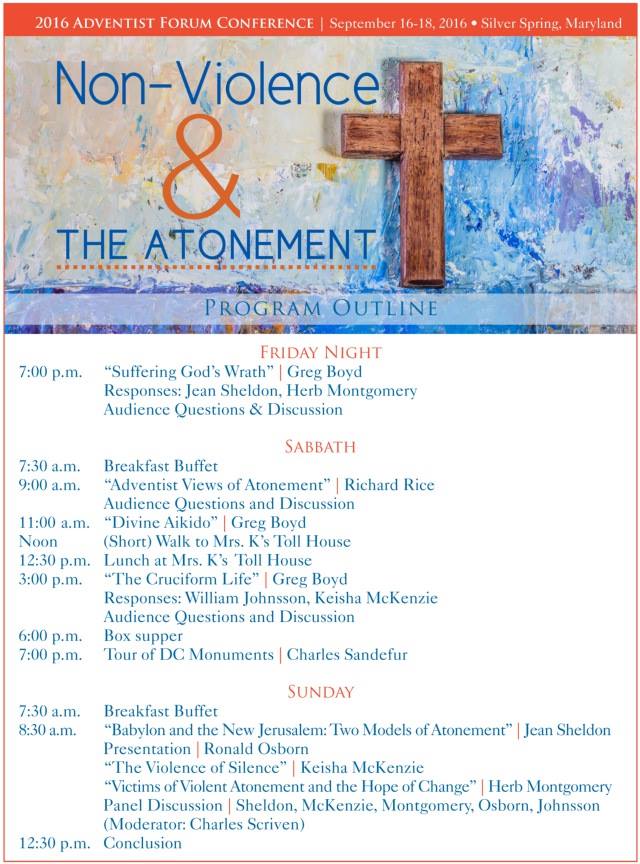 Conference keynote speaker is Dr. Greg Boyd.
Other Participants:
William G. Johnsson, Jean Sheldon, Ron Osborn, Keisha McKenzie, Herb Montgomery, Richard Rice
For more information or to register for this event, see here.