This Coming Weekend!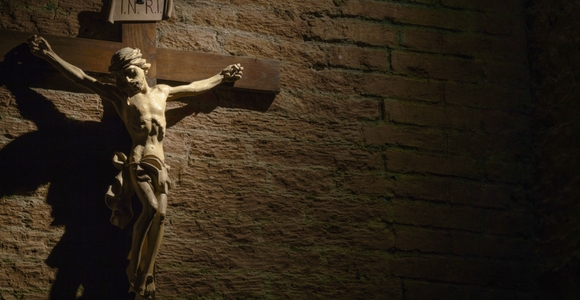 Nonviolence and Atonement Symposium
October 12-15, 2017
Garden Grove, CA
This Thursday through Sunday I'll be in Garden Grove, California speaking alongside others at a symposium on the relationship between nonviolence and various atonement theories taught within the Christianity.
I'll be giving four presentations in which I'll be sharing perspectives on nonviolence and Jesus' cross from the voices and experiences of marginalized communities that have not been traditionally centered in the atonement theologies developed in Europe and North America. My four presentations will be:
Thursday at 3:30 p.m.—The Cross and Lynching Tree 
Thursday at 7:45 p.m.—What If Jesus Had Been A Woman
Friday at 8:25 p.m.—Substitution and Divine Surrogacy
Saturday at 9:45 a.m.—First-Century, Jewish Good News
This event will be hosted by the Garden Grove SDA Church at:
12702 9th Street
Garden Grove, CA 92840
Phone: (714) 534-1987
You can find more information along with a list of the other speakers, topics and times they will be presenting at http://www.gardengrovesda.com.
Other speakers include:
Jon Paulien, Dean, School of Religion, Loma Linda University
Alden Thompson, Professor, Walla Walla University
Jon Henderson, Chaplain, Pacific Union College;
Mark Witas, Senior Pastor, Pacific Union College
Dan Smith, Senior Pastor, Garden Grove Church, host
Tony Wuerfel, Young Adult Pastor, Garden Grove
Jean Sheldon, Professor, Pacific Union College
Arla Caraboolad, Speaker, Writer
Tim Jennings, Psychiatrist, President, Come and Reason Ministries
I will be recording my presentations and they will be available on our website following this event.
If you live in Southern California and can make it out for any of the events over the weekend, I'd love to see you. This is a free event. Meals will also be provided free of charge for attendees during the event.
Thank you to each of you who are supporting the work of Renewed Heart Ministries so that we can participate in events such as these.  Without your partnership we would not exist. Like you, we feel our educational work on the intersection of faith and our engagement with justice work is vitally needed at this time in human history. It is our hope that hearts will continue to be renewed and inspired to take action as we, together, seek to follow in the footsteps of the One who has gone before us in the work of "proclaiming good news to the poor, freedom for those imprisoned, the recovery of sight to those who cannot see, and the setting free of those who are oppressed." (Luke 4.18)
To support the work of Renewed Heart Ministries go to:
Renewedheartministries.com and click Donate.
Thank you in advance, and I hope to see you this weekend!