The Sayings of Jesus
Edmonds, WA
January 11–16, 2016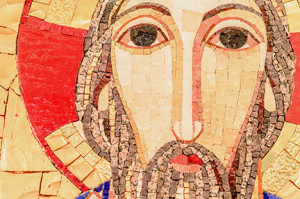 By Herb Montgomery
I'm on a plane heading back home from a most enjoyable series of presentations. The people I've had the chance to get to know over the last week are amazing. Let me start from the beginning.
I had the privilege of giving a series of presentations at this church about three years ago. At that time the pastor scheduled me to return and do a follow-up series this year. Much to everyone's shock and deep grief, the pastor passed away this past December. The church was devastated, to say the least. But much to my surprise, even though the congregation was deeply grieving this loss, the members still wanted to continue with the arrangements he had made for me come to their church.
The topic that had been requested originally was the teachings of Jesus. I chose to focus on the sayings of Jesus that Matthew's and Luke's Gospels hold in common, that many scholars attribute to the early Jewish Christian community referred to a s Sayings Gospel Q.
The response was more than I was expecting.
Rarely have I witnessed a church body responding so warmly and receptively to the teachings the early church held to be from Jesus. From nonviolence and enemy love to wealth redistribution rooted in relational community and helping the poor, mourning, and hungry, every evening those who attended responded with open hearts and a desire to follow the teachings of this Jesus more deeply, toward a safer more compassionate world for us all. Each night, no matter how challenging the ethics and values we found Jesus to be promoting, they leaned into those values and sought in our discussion times to identify creative ways to apply and experiment with what we were focusing on.
If I could be transparent for a moment, in my personal experience (and please forgive me), the level of affirmation of Jesus' ethical teachings by Christians in the 21st century, for me, is rare. Richard Rohr's statement rings true for me, "Most Christian 'believers' tend to echo the cultural prejudices and worldviews of the dominant group in their country, with only a minority revealing any real transformation of attitudes or consciousness. It has been true of slavery and racism, classism and consumerism and issues of immigration and health care for the poor." This group, however, was different.
I want to say thank you to those who attended this series. So many of you expressed gratitude for the content we were covering, but I want to thank you for the rare way you responded. You blew me away!
For all the rest of you who may be reading this and wanting to experience what this small group has just encountered, I have good news for you.
We at RHM have decided to spend this 2016, for as long as it takes, on the Sayings of Jesus that scholars believe the early Jewish Jesus-community held especially dear. We'll be discussing them each week in both our eSights and our podcasts, beginning with our first installment, The Sayings of Jesus. We'll be continuing each week and would love for you to join us.
You can find the first eSight here and the first podcast here.
Readable:
https://renewedheartministries.com/Esights/01-08-2016
Audio:
The Sayings of Jesus at https://renewedheartministries.com/Podcasts
If you have not already done so, you can sign up to receive the eSights each week via your email by going here.
To this group of dear people in Edmonds, Washington, who so deeply desire to be a community that follows the teachings of Jesus, and to each one of you who are journeying with us through this series online, together we can make a difference. Together we can, through the values set forth in the teachings of Jesus, works toward Jesus' goal of healing the world (see John 3:17).
Thank you, Edmonds SDA Church, for kicking off our 2016 with such a positive experience. I so enjoyed my time with you this past week.
Till the only world that remains is a world where only love reigns.
Thank you.