The Revolutionary Jesus: Explorations in Jesus' Sermon on the Mount.
by Herb Montgomery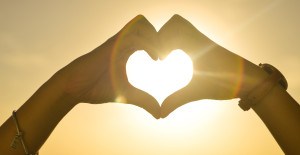 Walla Walla, WA
September 18–19, 2015
This past weekend, I had a pleasure of being invited to work with a beautiful group of people in Walla Walla, WA. This group is passionate about leaning into a more loving picture of a divine being through the lens of the teachings of Jesus.
The topic requested for the weekend was what most refer to today as Jesus' sermon on the mount.
Friday night, we discussed the nonviolence Jesus taught and the implications this might have for our lives as well as for our pictures of God. Saturday morning, we kicked off with a look at Jesus' blessing for the poor. Jesus' economic teachings regarding poverty empower us to make systemic changes, and these teachings reveal a heart at the center of the universe that is standing with those we too often push to the margins of our society.
We continued to look at Jesus' teachings throughout the day. We pondered Jesus' critique of violent-domination systems and the religious legitimization of the oppression of the weak that too often accompanies such systems. We looked at Jesus' courage in standing with those being oppressed, marginalized, and victimized in his day and what this says about Jesus' own picture of his God. (See John 5.19.) We pondered the significance of the domination system of Jesus' own day's executing him for standing up for the oppressed and how, in the story, God stood in solidarity with Jesus in this. In the book of Acts, we find the good news that God reversed and undid all that was done in Jesus' execution through the resurrection and that a new world has begun. (See Acts 13.32-33.) We ended this session with contrasting this narrative to the narratives of oppression today, in which oppressors claim religious legitimization and state that God is on their side. Narratives which give religious legalization to oppression consistently do untold damage to the perception of the character of God among those who are being oppressed. Wherever there is oppression, you will always find those driving that oppression claiming that God is on their side.
We ended this weekend with a look the shared table Jesus modeled in Luke and the qualities Jesus demonstrated that our shared tables must also have. It is around these tables that we encounter the potential to heal our of pictures of God, the way we see ourselves, and the way we see everyone else. In short, at the shared table we find Jesus' way to heal our world. (I gave a version of this last presentation earlier this month in Tulsa, Oklahoma, and you can access it here.)
I regret that limitations at the venue of these presentations kept us from recording this time. But I have good news. I will be enlarging these four presentations into five presentations and giving them again in November. I will record them and post them on our website at that time.
To each of you with whom I was able to connect or, in some cases, reconnect this weekend, it was such a pleasure to spend this time with you. Thank you for coming! And thank you to the little group that sponsored this event. I think we all will agree, as we witnessed for ourselves the paradigm shifts everyone experienced over the weekend, that this weekend was a success for Jesus' mustard-seed revolution.
To each of you who support Renewed Heart Ministries, I want to thank you as well. Without you, we could not continue to do what we do. Until the only world that remains is a world in which love reigns,
Thank you.