The Kingdom in Columbia, MO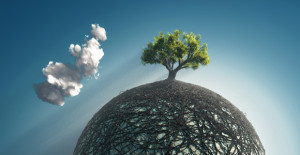 Columbia, Missouri
November 14–15
The Kingdom
This past November, I was privileged to end my travel itinerary for the fall in Columbia, Missouri (just a little over an hour from Ferguson). Over the weekend, I chose to focus on the teachings of Jesus with regards to liberation and the new world that He proclaimed He was founding. I did this in three presentations: 1) A Time For Change, 2) The Awakening, and 3) A World Where Love Reigns. The first of these presentations was a repeat of a presentation I had already given in a different location. I have chosen to use the recording from the first location rather than this one. Presentations two and three are from the weekend in Missouri.
I want to encourage each of you to take advantage of these three presentations. Much is missed today within Christianity—how we see God, ourselves, and all those around us when we fail to recapture what the original narrative of Jesus was about. Putting Jesus back into Christianity will be costly, but it's a cost that is well worth it.
This weekend begins with taking a look at the gospel that Jesus himself actually preached. It then looks at the ministry of Jesus and the love for the oppressed that he sought to awaken in his audience. And lastly, we take a look at the gospel that the early church taught in the Book of Acts and at the new world founded by Jesus that they proclaimed had begun.
In short, Jesus proclaimed a new world, free of oppression, injustice, and violence, with nonviolent, enemy-love being the path that gets us there. He died—rather he was resurrected—to ensure this. He gave up everything for the dream of this restored world where the coming days would see life arraigned "on earth as they are in heaven." And he asks us to follow him in doing the same.
You can take advantage of this weekend at https://renewedheartministries.com/presentation/The-Kingdom
For all of you who were able to attend, I was overjoyed to meet you, and for those of you who I already know as friends, it was so good to see each of you again. For all who were praying for this event, thank you. As I was leaving Saturday evening, a dear little lady approached me and shared, "Never have I seen Jesus, nor God, the way I have encountered Him this weekend. I deeply appreciate what you've shared here this weekend." We could not do what we do without the help and support of so many like you. For partnering with Renewed Heart Ministries, Thank you.