The Jesus Dialogue in Edmond, Oklahoma
Beginning Tomorrow Night!
Edmond Adventist Church at 7:00 p.m.
March 27 – April 4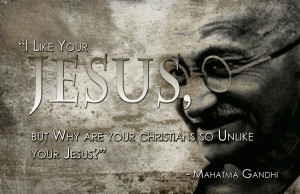 The Jesus Dialogue was born out of a six hour conversation Herb had with a gentleman he met on plane who said, "I believe there is a God; I have no interest in Christianity, but I am intrigued by the person named Jesus."
This series is an intellectually-honest look at the ethical teachings of an itinerant Jewish teacher referred to, by his early followers, as Jesus of Nazareth. This is not another apologetic defense of the world religion labelled "Christianity."  On the contrary, it is an effort to grasp more clearly what the historical Jesus did and taught, and pondering whether those teachings and actions hold any relevance for us in our world today.  These teachings are centered in an enemy-embracing, radically-forgiving, self-giving, collective-focused, co-suffering, nonviolent love as the way to renew and heal this world, till the only world that remains is a world where Love reigns.
Jesus did not come to give humans an easy way to "get to heaven." That's religion's concern.  The Jesus of Mathew, Mark, Luke and John came to heal our present world, putting injustice, oppression, and violence to right. This is an exploration of Jesus' liberating, new social-order which was good news for the oppressed and problematic, at best, for the domination system of his day.  If you feel drawn toward the historical Jesus, but have had a difficult time with "most things religious," you are not alone. This, by contrast, is something different.  This is a conversation we affectionately call "The Jesus Dialogue."
For more information call: (405) 478-4401