The Jesus Dialogue in Edmond, Oklahoma
Edmond Adventist Church
January 23-24, 2015
by Herb Montgomery
---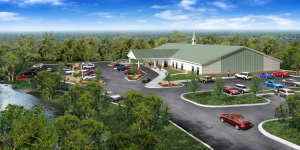 This past weekend I was in Edmond, Oklahoma.  I gave two presentations in preparation for a weeklong series I'll be giving in this church in March.
One of the things I appreciated was the deep resonance expressed by this church that we, as Christians, do not have it all together.  We don't have all the answers.  Yet we still believe that Jesus offers something of intrinsic worth to those who desire a world ordered not by domination, oppression, or privilege, but rather by Love; a world where we seek not the greatest good for the greatest number, but the greatest good for all.
This church has invited me to give a series in March where we, in humility, have as much to learn from and be challenged by the teachings of Jesus as do those outside the "Christian" label.  The teachings of Jesus, within a first-century Jewish paradigm, do hold universal truths that offer humanity wisdom toward the goal of a new human society.
Marcus Borg, who passed away this last week, once wrote:
"The point is not that Jesus was a good guy who accepted everybody, and thus we should do the same (though that would be good). Rather, his teachings and behavior reflect an alternative social vision. Jesus was not talking about how to be good and how to behave within the framework of a domination system. He was a critic of the domination system itself."
This church, although traditional and conventional by many standards, wants to move further toward discovering what it means to follow Jesus within the Jesus Narrative's context and along its trajectory, and its members want to invite others from the surrounding community to join them in this journey.
One of the things I found most exciting about this weekend was this church's openness to what we at Renewed Heart Ministries call "HeartGroups."  This series is not intended to simply funnel attendees into some type of "membership," but rather to lead them into small groups characterized by open, mutual sharing, where every person's story is heard and valued.  It's what we at RHM refer to when we say "many voices, one new world."
I doubt that any of us really understand what we are signing up for when we, as Christians, actually start taking the teachings of Jesus seriously.  For me, following Jesus certainly means much more today than it did 20 years ago.  This is a church that wants to go further in understanding and following Jesus, and I'm excited to be a part of it.
Please hold this church up in prayer, especially from March 27 through April 4, as together we  look more closely at what it may mean to follow the Jesus of Matthew, Mark, Luke and John in the 21st century, till the only world that remains is a world where Love reigns.
Thank you, as much now as ever, for your support of Renewed Heart Ministries.  Together we are making a tangible difference in the world, both right now and for hereafter.