The Jesus Dialogue – Summersville, WV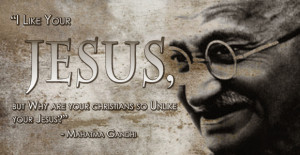 May 16-24, 2014
For those of you who were praying for this event in Summerville, West Virginia, I want to once again say a deep heartfelt thank you. I want to do something a tad bit different this time.
Each of you knows what The Jesus Dialogue event is, and what topics are addressed within each presentation each night. (That series is on our website for anyone to listen to.) So rather than recounting to you what subjects were covered, I want to share with you a handful of written notes that were shared with me, thanking me for the presentations that were given.
Some of these were from regular attendees at that church, and others of these are from those who were attending for the first time.
"I have been so blessed and changed by hearing your messages. I was such a pleasure to meet you and to get to know you this week."
"Superb! Lots of new avenues for thought and the continued lifting up and expanding on Jesus." 
"Thank you so much for your presentations. It was very enlightening. I thank God for you. God bless you in all you do."
"Thank you for sharing a beautiful picture of God. It is a perspective that is needed in all our lives. Quite amazing. God bless you as you continue to proclaim His love."
"What a blessing your meetings have been—a totally new way of looking at stories and verses that have been read many times, but never with a different set of eyes. I've never met anyone who has done more study of culture, word meanings, and ways of looking at things. Thank you for dedicating your life to helping us see Jesus (and thus God) in a new way and how it relates to me!"
"Thank you for teaching us so much this week and for sharing Jesus with us."
"These have been great presentations…I have learned a lot, even though I could not make it to all of the sessions. I'll be listening online. I hope that you will continue to be invited elsewhere as well to share this good news message with others."
"This is a new way of seeing Jesus. Thank you. Thank you so much for what you do."
"I so appreciate your presentations. The cultural context, Jesus' Kingdom of love in action, everything! Please keep sharing this. It is making a difference."
Here's the point. Lives were touched last week, both for this present age and for the age to come. A difference was made in how people see God and in the life they want to live as a conduit of that God's love flowing out to this world. And I could not have done any of it with you—yes, YOU. Your continued prayers and support of Renewed Heart Ministries is what enables events like this to happen. As many of you know, we practice what Jesus commanded when He said, "freely you received, freely give." We don't make any profit from events such as these; they are purely for the Kingdom. Your support enables the next person to hear it for free, and if we ever receive more than what we need, we pass that on to charities that are making tangible differences as well relieving the suffering taking place all around us on this planet. Together we are enlarging the Kingdom. Together we are making a difference.
For time and for eternity.
For the Kingdom.
I love you guys, and thank you.