The Jesus Dialogue – 2015
Edmond, Oklahoma
March 27 – April 4
BY HERB MONTGOMERY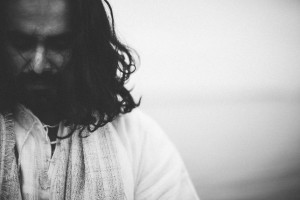 During the transition of March into April this year, I had the privilege of sharing our newly updated and renovated series entitled The Jesus Dialogue in Edmond, Oklahoma. Never have I been more convinced that what we should be doing as Jesus' followers is simply lifting up His teachings. This alone is sufficient. There is an unmatched attractive power in the beauty of what Matthew, Mark, Luke, and John's Jesus taught. Compassion, Restorative Justice, Enemy Forgiveness, Liberation for the Poor, Inclusivity of the religiously (and even politically) Marginalized, all of these themes found in the Jesus story have the power to transform our world.
Leo Tolstoy once wrote, "The proposition that we ought not to do unto others as we would not they should do unto us, did not need to be proved by miracles and needed no exercise of faith, because this proposition is in itself convincing …"
In John 7.17, Jesus states that the proof of the verity of his teachings is not in outward supernatural demonstrations, but simply in the experimental practice of those very teachings themselves. If someone will endeavor to follow those teachings, those teaching themselves will bear witness to how genuinely true they are. The challenge is finding (even among many Christians these days) a group that is willing to give them an actual try. G.K. Chesterton is famous for saying that the history of Christianity does not "prove that the teachings of Jesus have been tried and found wanting, but that the teachings of Jesus have been found difficult and left untried." They are found to be easy only for those for whom the present social arrangements leaven the "weary and heavy laden." For those benefitting from the present economic, political or religious social orderings, the teachings of Jesus are found to be very difficult (see Matthew 11.28-30 cf. Matthew 19.23).
I counted them all. Over the course of nine days, I gave 27 presentations to three separate audiences. I don't know what I was thinking. At the end, I was exhausted.
Was it worth it? Absolutely!
I made a dear friend of someone who only attended the series one evening, but with whom I had the chance to sit down twice outside of the meetings. He and I quickly connected and I'll actually be featuring an article from him in May's Newsletter from RHM. Be on the look out for it; I'm sure it will encourage you as it did me.
On the last day of the series, a mother came to me in tears. Her son, whom she had told me about earlier in the week, had been moved, much like Tolstoy's comments above indicate. Her son was still expressing his deep concerns about and objections to contemporary western Christianity, but now, he was also expressing his desire to follow the Jesus he had encountered that past week.
I was encouraged by those I met and by the team I had the privilege of working with at this church. I was so encouraged by the work of healing and restoration that I see those presently following Jesus already engaged in. I also had the chance to visit Feed the Children while I was in Edmond. I was super impressed with what I saw that organization doing.
I had so many good experiences with those I had the privilege of meeting, and I can't thank each of you enough for letting me into your lives and sharing with me all that was most dear to you. I so love what I encountered in each of you.
If you would like to read more about what this updated series is all about, you can do so here.
If you would like to listen in, you can do so here.
Videos of this series will soon be added to RHM's website, too.
I'll close with a note I received on my last day in Edmond.
"There are times in the ministry of Jesus that His total audience was one. This week, I believe I am that one. Thank you for letting the love of Jesus shine through you."
To each of you who support Renewed Heart Ministries, whether financially or otherwise, thank YOU! We could not do what we do without you. This series was another success, both in the here and now, and toward the new Heaven and new Earth.
Let's keep lifting up Jesus together, until the only world that remains is a world where Love reigns.
I love each of you. Thank you for supporting us. Thank you for making events like this one possible.