Thank You and A Look Back at 2018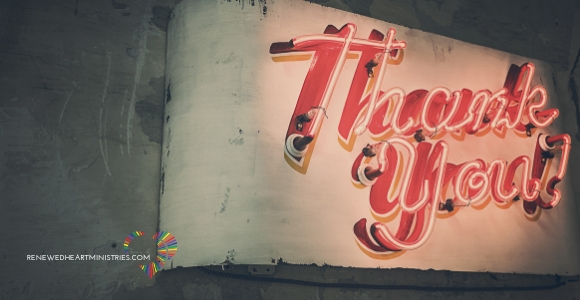 As supporter of Renewed Heart Ministries, I want to share with you just a sampling of the responses we received last year from those this ministry had the privilege of impacting.  Each one of these testimonies represents hundreds more who have also been touched by Jesus' message of God's love, inclusion and distributive justice. Please don't read these as notes only addressed to RHM. As a partner with RHM these notes are to you as well! Without your support our work could not continue. Thank you for being part of the RHM family. Our hope is that as you read these, your heart will be encouraged, and you, too, will be inspired alongside us to keep following Jesus in this new year.  Another world is possible and these notes of thanks are proof of it.
"I'm so thankful for Renewed Heart Ministries and for the paradigm shift I've been given. I receive your daily quotations and your weekly eSights. I am amazed with the degree of liberation I have experienced through these materials. I have been downloading your podcasts and presentations and passing them onto my family. Thank you so much for opening my eyes renewing my heart, and moving my feet to action as I follow more deeply a Jesus who is a liberator of the oppressed."
"My wife and I hosted Herb Montgomery on a speaking tour of Australia. We invited Herb to speak because few others within our faith community seem motivated by how the historical Jesus modeled social justice. Herb's teaching, while grounded in the first century, is fresh—thanks, in part, to his wide and voracious reading of contemporary practitioners. Herb's preaching is powerful. But what I find most impressive? Herb lives what he teaches and preaches. Transparency trumps so many other values. Herb, and his ministry, will challenge you, even confront you. That may not sound like good news for those of us at the top of the economic pyramid, but it is. It is good because it is changing our lives."
"I was introduced to RHM a number of years ago and it has absolutely changed my spiritual life for the better! There was so much about what I believed about God that didn't connect for me until being introduced to a few of RHM's series. I have found an amazing spiritual peace as a result. A few of our young adult group brought him to speak at our church, and I was introduced to the kindest, most genuine set of people I have ever met in my life. I have since had the privilege to get to know Herb, Crystal, and their family over the years, and I honestly love them even more. I believe they truly exemplify the love of Jesus and strive to make the world a better place."
"I just love Herb and this ministry. Have been following him for several years and can't get enough of it. He brings the sayings of Jesus to light in such a clear and beautiful way as he relates it to our society today."
"I heard Herb speak today for the first time and was deeply moved by his presentation. I came away understanding The Lord's Prayer from a new perspective and committed to become more involved in social justice. Thank you for your honesty and ability to shed new light on basic truths."
"My husband and I have been church goers for years, but over the years we have felt ourselves feeling more and more like outsiders. We kept saying 'wait, that's not what the gospels say' (to each other) and asking each other if we were just crazy. It got so bad that my husband felt like he simply wasn't welcome at church. We felt like the proverbial lepers. The people we work with are real people with real problems and we try to help them. It got to the point that we just didn't feel like anything about our church was even remotely relevant to them. In the middle of our discouragement a friend recommended your website. It has changed our lives and breathed new life into our hearts. Please keep doing what you are doing. I thought you might be able to use the encouragement. You are doing so MUCH and it really matters!"
As director of this ministry, I can't thank you enough for supporting our work in spreading Jesus' message of love and change. Together we are making a difference.  Lives are being touched in the here and now, as well as for eternity.
With much love and gratitude for you,
Herb Montgomery
Author | Speaker | Director
Renewed Heart Ministries