Shared Table Pottery Bowl Update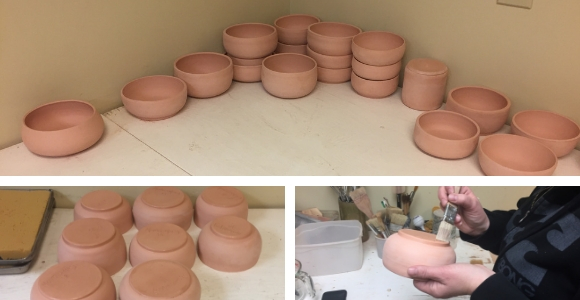 I want to share with each of you a quick update on our Shared Table Pottery Bowls. They've been bisque fired and glazed. Above you can see Crystal waxing the bottoms just before the glaze was applied. They're going in the kiln this week and we'll be shipping them out shortly!
Wishing each of you a very happy holiday season.
Thank you so much for being a sustaining supporter of RHM's ongoing work.
With much appreciation and love for each of you,
Herb Montgomery
Director
Renewed Heart Ministries