Second Annual Shared Table: Fundraiser for Renewed Heart Ministries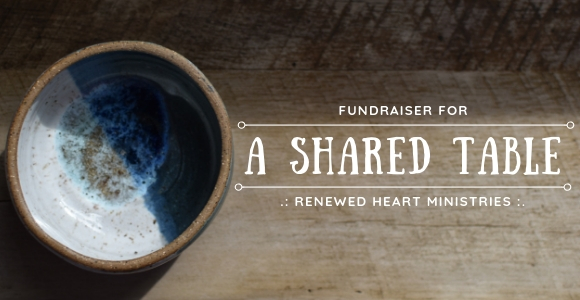 It's time for our second annual A Shared Table: A Fundraiser for Renewed Heart Ministries!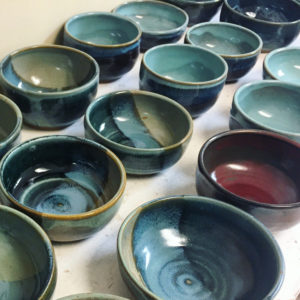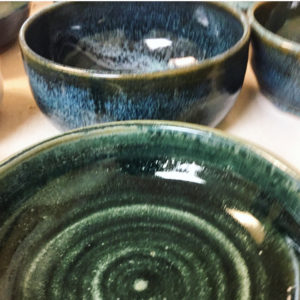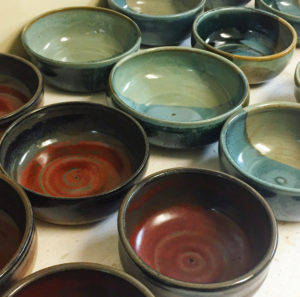 In the gospels Jesus modeled for us a way of practicing community in the shape of a shared table. With a preferential option for the most vulnerable among us, this way of living is rooted in a posture of caring and listening. We believe the result will be a world that becomes a safer, just, more compassionate home for everyone. These pottery bowls are a symbol of Jesus' shared table.
You can use this pottery bowl and be reminded of the shared table as a means of healing the hurts in our world. Or you could simply place it on your side table or work desk as a conversation starter. When asked about it you can share with them Jesus' shared table, and even direct them to RHM to find out more. That way you can partner with us in even more ways to spread the message of love, compassion, justice, sharing and taking care of one another.
To get your own RHM Shared Table Pottery Bowl (made by Crystal and myself) all you have to do is become one of our sustaining partners by setting up an automated reoccurring monthly donation on our website during the months of November or December.  
To do this go to https://renewedheartministries.com/donate/. There's no minimum amount. And of course, you can pledge as much as you'd like, as well. Just make sure you select "Check this box to make it a monthly recurring donation", or if you are using Paypal, check "Make this a monthly donation." These types of subscriptions sustain our work throughout the year and allow us to make ministry plans for 2020.  
And if you are already one of our sustaining partners making a monthly automated donation each month, you don't have to do a thing. We want to honor your existing continual support of Renewed Heart Ministries. 
At the end of December we'll send you one of RHM's Shared Table Pottery Bowls so you can join in sharing the message of a shared table, too. 
Thank you in advance for your support. Now you'll be able to help us even more by putting your RHM Shared Table Pottery Bowl on display, and when the conversation comes up, tell folks all about Jesus' vision for a world shaped in the form of a shared table and send them our direction to find out more.
Crystal and I are so excited to be offering these bowls again this year as a visual representation of a safer, more compassionate, and just world. We, here at RHM, believe that following Jesus creates such a world.
Make sure to reserive you Shared Table Pottery Bowl during the month's of November and/or December by going to: renewedheartministries.com/donate
and becoming one of our monthly supporters.
---
Make your support of RHM go twice as far!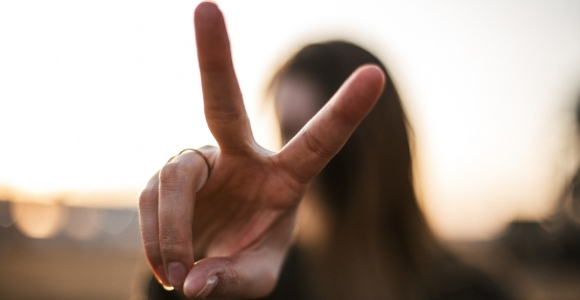 November and December are traditionally months within our year for gratitude and thankfulness to be expressed. This year, a group of our supporters want to express their gratitude for RHM once again in a concrete and tangible way. 
"I believe in the work RHM is doing, and we want to make sure this work continues." 
These were the words of one of these very kind and generous supporters whom I spoke with on the phone recently. They wish to remain anonymous, and they have together pledged to match every donation during the month of November made to Renewed Heart Ministries, dollar for dollar, up to $40,000. 
Seeing in our monthly newsletter Awakenings that RHM was facing a potential budget shortfall this year, they not only wanted to help, they want to see us grow.
What does all of this mean for you as someone who is also a supporter and partner with RHM? It means that for the months of November and December, you can make your support go twice as far. 
Thanks to this generous offer, every one dollar you give to Renewed Heart Ministries during November and December, will be doubled!
Here at the end of 2019 you can make your support of RHM's work go further than it does at any other time of the year!
Help us reach our budget goals for 2019 and be able to plan for 2020. For those of you who will also sign up to be one of our automated donors during our second annual A Shared Table: A Fundraiser for Renewed Heart Ministries, your contributions for November and December will also be matched.  
We are beyond thankful for all of our supporters who believe in our work and partner with us to continue being a voice for change both within the church and in our larger society!
Thank you in advance for taking advantage of these very generous offers for RHM.
Every amount helps. 
Together we are making a difference.  
Another word is possible if we choose it.