Rehoboth Regional Kampmeeting
April 27-30, 2017
by Herb Montgomery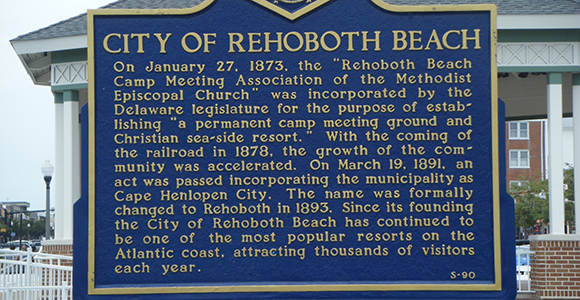 This last month I was invited to share my story at Kinship Region 2's, annual, regional kampmeeting.  For those unfamiliar with Kinship International:
"Seventh-day Adventist Kinship International is a support organization that provides a spiritual and social community to current and former Seventh-day Adventists who are lesbian, gay, bisexual, transgender, asexual and/or intersex (LGBTI), and have felt hurt or rejected because of their sexual orientation and/or gender identity. SDA Kinship offers them the compassion and support perceived to not be available within the organized Adventist Church." (https://en.wikipedia.org/wiki/Seventh-day_Adventist_Kinship_International)
This was a small, but incredibly beautiful gathering of people who embody what we at Renewed Heart Ministries' believes community should be.  At the core of Jesus' teachings were his instructions on community—people taking care of people.  I don't believe you can genuinely follow Jesus' teachings outside of engaging community with others. It would be like a chef trying to make a meal without any ingredients. You can't follow Jesus' teachings without community simply because the majority of Jesus' teachings were about how to engage in community.  His message of the "reign of God" included a model of how we could organize our common life as human beings in such a way that enabled those on the undersides and edges of society to survive.  It empowered them to resist. It gave them creative ways to work toward their liberation while he called those at the top of his society's status quo to make reparation and embrace transformation. (Luke 19.1-8 cf. Mark 10.21, Acts 2.44-45; 4.32-35)
Community is how we sustain ourselves in our work of making our world a safer, just, more compassionate home for all.  In his book, We Drink From Our Own Wells: The Spiritual Journey of a People, Gustavo Gutierrez writes:
"The faith and courage of the members of our communities in the face of threats, misunderstandings, and persecution for justice' sake are sustained and strengthened by the support each individual gives the others, by the support each community gives the others, by our very struggle and activity, by meditation on the word of God, and by the recollection of the witness given by those who have struggled for justice."
Surely all of this and more I found to be true of this small community that met this year in Rehoboth. They woke up early, cooked and cared for one another and stayed up late into the night sharing story after story. They genuinely cared about each other. There was a casual informality about this group. It wasn't so much about the events or programs that were taking place during the weekend as it was just being together. I felt an unspoken safety in this group. Respect, love, and 'permission just to be' permeated all they did.
Saturday morning, I shared my own story of my journey toward LGBTQ affirmation.  We laughed together and we cried together. And I walked away from the weekend feeling that I had received much more love in return than I gave. I wish there was a way for me to rightly communicate to my non-affirming friends what I have witnessed. Their characterizations and classifications are misaligned with the reality. These are some of the most beautiful, gentle, conscientious, caring people I've been given the pleasure of getting to know. For me, they are the embodiment of community. Among them I encounter Jesus every time. Surely Jesus is with those on the undersides and edges of our society. And we are with Jesus when we are with them.
Thank you Region 2 for inviting me to share this weekend with you this year. Thank you for taking me into your family. Keep living in love, till the only world that remains is a world where only love reigns. You're making a difference. I'm evidence of such.
With all of our hearts here at Renewed Heart Ministries—Thank you.