RHM's Weekly Update: Tuesday; March 10, 2020

Don't Stop Believing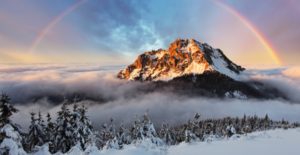 And even if it doesn't come to full fruition in our lifetimes, the kind of world we want to create cannot receive its finishing touches by future generations if we haven't either laid the groundwork for them or kept building today on the foundations of those that have come before us.
Full article at https://www.patheos.com/blogs/socialjesus/2020/03/dont-stop-believing/
When Our Differences Threaten to Make Our Justice Work Fragmented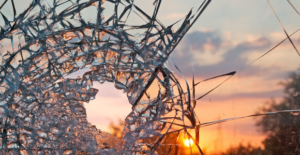 Ignorance is inevitable: our experiences are not all the same. But division is optional. Each of us can choose repentance. And if repentance is genuinely present, forgiveness can be chosen as well.
Full article at https://www.patheos.com/blogs/socialjesus/2020/03/when-differences-make-justice-work-fragmented/
The Parable of the Lost Coin and the Societal Elite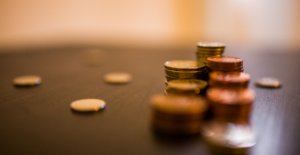 "Justice is not giving people who have been marginalized or discriminated against simply an equal opportunity to compete in a system that still economically exploits a certain class . . . BOTH exclusionary and marginalizing practices and economic exploitation are rejected in favor of including everyone at a shared table."
Full article at https://www.patheos.com/blogs/socialjesus/2020/03/lost-coin-societal-elite/
A Preferential Option for the Vulnerable and the Marginalized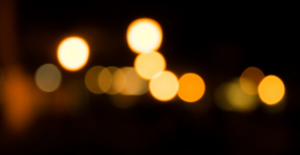 There are two types of justice work. One seeks to give people equal access to a competitive system where there will still be winners and losers regardless of race, gender, orientation, or other traits. The other is a type of social justice that seeks to include everyone, yet has a radical vision for a society of no more winners and losers, and cooperation over competition.
Full article at https://www.patheos.com/blogs/socialjesus/2020/02/preferential-option-vulnerable-marginalized/
---
March's Recommended Reading from RHM
The Spirit Level: Why Greater Equality Makes Societies Stronger
by Richard Wilkinson and Kate Pickett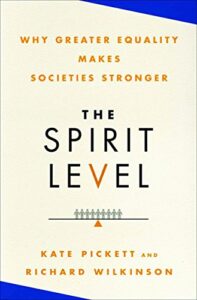 Both the Torah and the teachings of Jesus express mutual concern over the detriment caused by economic inequality in their respective societies.
In The Spirit Level, we find groundbreaking analysis showing that greater economic equality-not greater wealth-is the mark of the most successful societies, and offering new ways to achieve it.
"Get your hands on this book."-Bill Moyers
This groundbreaking book, based on thirty years' research, demonstrates that more unequal societies are bad for almost everyone within them-the well-off and the poor. The remarkable data the book lays out and the measures it uses are like a spirit level which we can hold up to compare different societies. The differences revealed, even between rich market democracies, are striking. Almost every modern social and environmental problem-ill health, lack of community life, violence, drugs, obesity, mental illness, long working hours, big prison populations-is more likely to occur in a less equal society. The book goes to the heart of the apparent contrast between material success and social failure in many modern national societies.
The Spirit Level does not simply provide a diagnosis of our ills, but provides invaluable instruction in shifting the balance from self-interested consumerism to a friendlier, more collaborative society. It shows a way out of the social and environmental problems which beset us, and opens up a major new approach to improving the real quality of life, not just for the poor but for everyone. It is, in its conclusion, an optimistic book, which should revitalize politics and provide a new way of thinking about how we organize human communities.
Also, remember, you don't have to order this book through amazon.com, but if you do, please consider using Amazon Smile (smile.amazon.com) and selecting Renewed Heart Ministries as your designated charity for a portion of your purchase to be donated to RHM at no additional cost to you.