RHM's Weekly Update: March 24, 2020

When Economic Reversal Catches the Elite by Surprise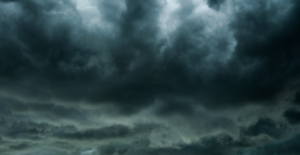 "This wakefulness means possessing a continuing awareness of issues related to marginalized people and their struggle for justice. It requires an intersectional awareness of racial, gender, economic, LGBT, and other social forms of justice."
Full article at https://www.patheos.com/blogs/socialjesus/2020/03/economic-reversal-elite-surprise/
We Are Not Just Passing Through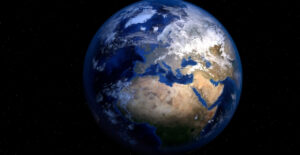 "Jesus modeled how we can be conduits of healing to this world, and we are to be about setting that healing in motion. We must be about restoration, not relocation; our goal should not be to depart, but to remain, doing as much good as we can in the time we have been given."
Full article at https://www.patheos.com/blogs/socialjesus/2020/03/not-just-passing-through/
Using Violence to Shape Our World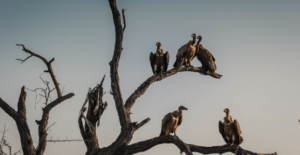 "It is up to the communities that face oppression to determine what methods they will use to liberate themselves. It must not be determined for them by their oppressors. Jesus stood within his own oppressed community and taught that nonviolence was the better way."
Full article at https://www.patheos.com/blogs/socialjesus/2020/03/using-violence-to-shape-our-world/
Shaping a New World at the End of Our Present System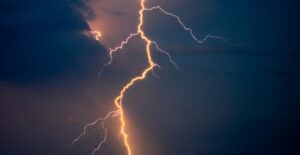 "Will we be a source of genuine light in our world's oppression and exploitation, or will we choose a blinding light that actually results in death for us all? James Douglass offers hope: 'How does one live at the [potential] end of the world? By beginning a new one.'"
Full article at https://www.patheos.com/blogs/socialjesus/2020/03/shaping-new-world-end-present-system/
A Community of Healing Justice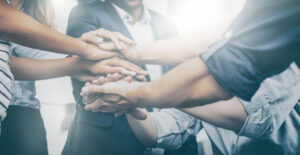 "At its source, it's not about a lone hero who does something revolutionary on our behalf. It's a call to participate, with others, in a community of healing justice."
Full article at https://www.patheos.com/blogs/socialjesus/2020/03/community-healing-justice/
The "Kingdom of God" is within You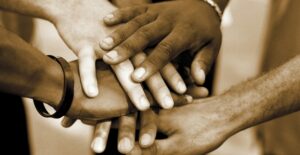 "This individualistic interpretation makes the kingdom abstract. It does not address systemic injustice, oppression, or violence in concrete ways. This might explain why this interpretation resonates largely with the elites."
Full article at https://www.patheos.com/blogs/socialjesus/2020/03/kingdom-of-god-within-you/
---
COVID-19 and Renewed Heart Ministries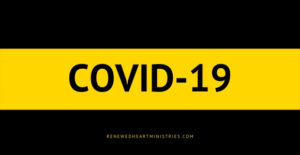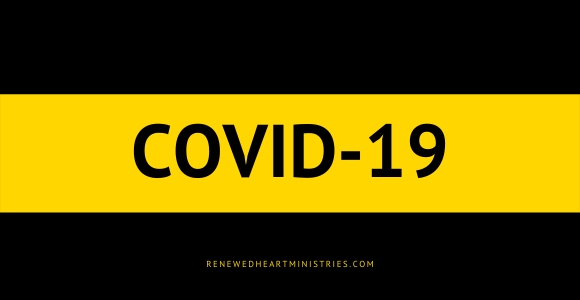 Community is at the heart of everything we believe and do here at Renewed Heart Ministries. We want our supporters to know we are taking the COVID-19 pandemic seriously. The public's health and safety is our top priority right now. Our operations are continuing with each of our RHM team working from home. For the safety of our community, we have postponed all in-person events.
We want to encourage each of you to listen to what the experts are saying right now. On a deeply personal note, I lost my mother to H1N1. We are closely monitoring the guidance from local and federal authorities, the Centers for Disease Control and Prevention (CDC) and the World Health Organization (WHO) to safeguard our RHM community and to participate in safeguarding the health of our population at large. We encourage you to do the same and stay informed.
We will continue doing our much-needed work during this time. And we'll use our blog to share key updates and encouragement with you throughout this time, as well. We'll continue to brainstorm how we can best serve the needs of those in our larger society who are the most at risk as our situation continues to evolve. As someone who supports the work of RHM, we want you to be assured Renewed Heart Ministries is doing its part to help flatten the contagion curve here in the U.S.
We want to encourage each of you to continue to foster connections while practicing social distancing.  We are deeply encouraged as we see how communities are coming together during this time. Human connection is essential to daily life. We want to continue to encourage our HeartGroups to find ways to virtually gather together while remaining in your homes. Together we can do this. This, too, shall pass.  For now, our interconnectedness has never been more apparent. And together we can flatten this curve and keep our most vulnerable safe.
There is nothing more powerful and resilient than when people come together to prioritize "the least of these."
Thank you for showing your love and being a source of compassion and justice during this critical time.
From all of us here at RHM, remember to wash your hands, remain home as much as possible, and if you do need to go out, practice social distancing of at least six feet.
Stay well!
With much love and gratitude for each of you,
We'll get through this together,
Herb Montgomery
Director | Speaker | Author
Renewed Heart Ministries
---
A Special Message to Our HeartGroups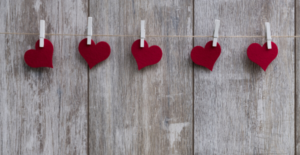 It has been shown that we have the ability to slow the spread of COVID-19 if we act together. In moments like these, we affirm that all people are made in the image of God to live as part of God's peace, love, and justice. There is nothing more powerful and resilient than when people come together to prioritize "the least of these."
We at RHM are asking all HeartGroups not to meet together physically at this time, and encouraging each of you to stay virtually connected and to practice social distancing. We can still be there for each other to help ease anxiety and fears. We ask that when you do go out, you keep a six feet distance between you and others to stop the spread of the virus.
This is also a time where we can practice the resource-sharing and mutual aid found in the gospels. Make sure the others in your group have what they need. We are more interconnected than we realize, as this has proven. And we need each other during this time.
This is a time to work together and prioritize protecting those most vulnerable among us. We'll get through this. For now, let's figure out new ways to take care of each other while we are physically apart.
As you are able, stay home and stay well!
---
March's Recommended Reading from RHM:
The Spirit Level: Why Greater Equality Makes Societies Stronger
by Richard Wilkinson and Kate Pickett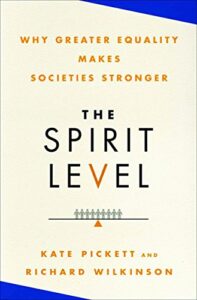 Both the Torah and the teachings of Jesus express mutual concern over the detriment caused by economic inequality in their respective societies.
In The Spirit Level, we find groundbreaking analysis showing that greater economic equality-not greater wealth-is the mark of the most successful societies, and offering new ways to achieve it.
"Get your hands on this book."-Bill Moyers
This groundbreaking book, based on thirty years' research, demonstrates that more unequal societies are bad for almost everyone within them-the well-off and the poor. The remarkable data the book lays out and the measures it uses are like a spirit level which we can hold up to compare different societies. The differences revealed, even between rich market democracies, are striking. Almost every modern social and environmental problem-ill health, lack of community life, violence, drugs, obesity, mental illness, long working hours, big prison populations-is more likely to occur in a less equal society. The book goes to the heart of the apparent contrast between material success and social failure in many modern national societies.
The Spirit Level does not simply provide a diagnosis of our ills, but provides invaluable instruction in shifting the balance from self-interested consumerism to a friendlier, more collaborative society. It shows a way out of the social and environmental problems which beset us, and opens up a major new approach to improving the real quality of life, not just for the poor but for everyone. It is, in its conclusion, an optimistic book, which should revitalize politics and provide a new way of thinking about how we organize human communities.
Also, remember, you don't have to order this book through amazon.com, but if you do, please consider using Amazon Smile (smile.amazon.com) and selecting Renewed Heart Ministries as your designated charity for a portion of your purchase to be donated to RHM at no additional cost to you.