RHM's Weekly Update: February 25, 2020
---
WV Legislative Session

This year's legislative session for our state is coming to a close.  And here at the end, there are several bills that threaten the separation of church and state that are quickly moving through our House and Senate.
One such bill is HB 4780 which seeks to allow Bible classes to be taught in our public schools.  We here at Renewed Heart Ministries feel that state tax dollars should not be spent to employ a teacher to teach any religion's sacred text.
Yesterday I traveled to our state capital in Charleston, WV with two friends of mine,  who happen to also be Jewish, to stand and speak in opposition to this bill.
There were many good things said yesterday at the hearing.  Here are the comments I made on the need to keep both matters of religion and matters of state separate:
"My name is Herb Montgomery and I'm the director of Renewed Heart Ministries, a faith-based non-profit here in West Virginia.
In Mark 12:17 we read, 'Render to Caesar the things that are Caesar's, and to God the things that are God's.'
There is a distinction here between matters belonging to Caesar and matters belonging to God. 
The ten commandments, held sacred by Christians, Jews, and Muslims, distinguish between morality and civility. The first four commandments relate to morality or one's responsibilities toward God. The last six (murder, theft, etc.) relate to civility, our responsibility toward one another.
The state governs civility.
In matters of morality, one's beliefs and actions toward one's God, the state has no place. 
We have a civil government, not a moral police.
Regarding teaching the Bible in public schools, whose interpretation would be taught? Christian or non-Christian? If Christian: would it be Catholic, Protestant, or Orthodox?  If Protestant: would it be Evangelical, Mainline, or Historically Black Protestant?
What about safeguards for religious minority students? As someone who knows the social pain of growing up being different in WV what protections are in place for students who choose to opt-out of these classes? I remember being bullied for something as simple as what I brought in my lunch. My peers didn't know what a vegetarian was, much less that someone could be one for religious reasons.
In West Virginia, the influence of our varied religions make us who we are as a state. Our state should make no law respecting an establishment of those religions.
There's an old Baptist saying related to the long Baptist tradition of teaching that church and state should be kept separate:
'If you mix horse manure and ice cream it doesn't do much to the manure, but it sure as hell does ruin the ice cream.'"
---

Recent Posts:
When Preaching A Message of "Love" Doesn't Lead To Justice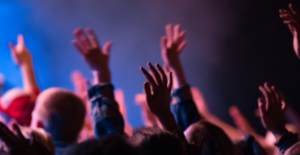 Our experiences determine not only the questions we ask but also the answers we get back. Plain readings are not plain but are read through the lens of our own paradigms and fears.
Full article at https://www.patheos.com/blogs/socialjesus/2020/02/when-preaching-message-love-doesnt-lead-justice/
The Patriarchy, Justice, and Jesus' Misunderstood Teachings on Divorce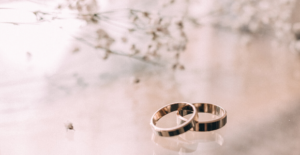 In Spirit, Jesus' teachings on patriarchy and divorce call us to reject seeing anyone as a disposable means to our own pleasure and gratification. People matter.
Full article at https://www.patheos.com/blogs/socialjesus/2020/02/patriarchy-jesus-divorce/
---
February's Recommending Reading from RHM
The Fire Next Time
by James Baldwin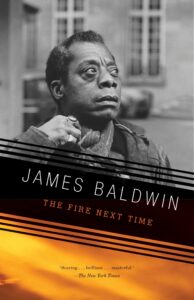 In honor of Black History Month, February's recommended reading is James Baldwin's The Fire Next Time.
This volume was a national bestseller when it first appeared in 1963. It galvanized the nation and gave passionate voice to the emerging civil rights movement. At once a powerful evocation of James Baldwin's early life in Harlem and a disturbing examination of the consequences of racial injustice, the book is an intensely personal and provocative document. It consists of two "letters," written on the occasion of the centennial of the Emancipation Proclamation, that exhorts Americans, both black and white, to attack the terrible legacy of racism. Described by The New York Times Book Review as "sermon, ultimatum, confession, deposition, testament, and chronicle…all presented in searing, brilliant prose," The Fire Next Time stands as a classic of Black literature.
Also, remember, you don't have to order this book through amazon.com, but if you do, please consider using Amazon Smile (smile.amazon.com) and selecting Renewed Heart Ministries as your designated charity for a portion of your purchase to be donated to RHM at no additional cost to you.