RHM Update: June 6, 2022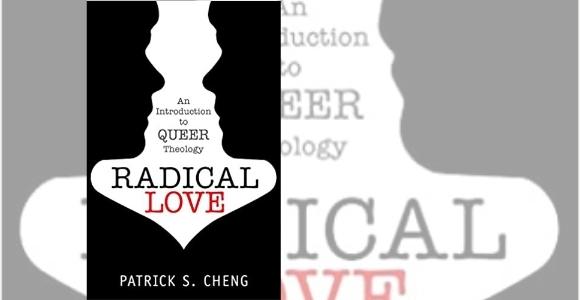 Recommended Reading for June
Radical Love: Introduction to Queer Theology
by Patrick S. Cheng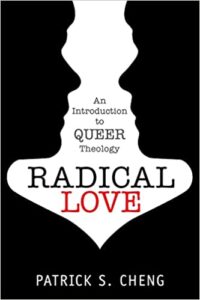 "Patrick Cheng's Radical Love is an excellent introduction to queer theology. It is readable and nuanced, a marvelous teaching resource." –Carter Heyward, author of Keep Your Courage: A Radical Christian Feminist Speaks and Professor Emerita of Theology, Episcopal Divinity School
"Patrick Cheng's Radical Love is not only an excellent introduction to LGBT theology but an important contribution to the discipline of theology and the life of the church. It is a must read for anyone who cares about the health of the church and theology today." –James H. Cone, Charles A. Briggs Distinguished Professor of Systematic Theology, Union Theological Seminary, New York, NY
"Thoroughly Christian and thoroughly Queer, Cheng helps readers welcome a theology that leaves no one behind." –Chris Glaser, author of As My Own Soul: The Blessing of Same-Gender Marriage and Coming Out as Sacrament
"This book is a clear, accessible and exciting analysis of Queer Theology. Cheng perfectly captures both the challenge and the rootedness of Queer Theology." –Elizabeth Stuart, Pro Vice-Chancellor, University of Winchester, UK
"I would characterize Cheng's notion of 'radical love' as 'wild grace' with which mainstream theology has yet to wrestle. This is a good text for introducing queer theology to undergraduate and graduate students." –Robert Shore-Goss, Senior Pastor/Theologian, Metropolitan Community Church in the Valley, North Hollywood, CA
"Radical Love – a love so extreme that it dissolves our existing boundaries! What concept could be more liberating for a culture like ours, where lives are crucified on rigid binaries like male vs. female, us vs. them, straight vs. queer? Radical Love is an excellent introduction for beginners and an excellent synthesis for more advanced readers." –Virginia Ramey Mollenkott, author of Sensuous Spirituality and Omnigender, among many other books
"While queer theory could be highly theoretical and off-putting, Cheng's Radical Love summarizes the contributions of queer theology in the last fifty years in an accessible and readable way." –Kwok Pui-lan, William F. Cole Professor of Theology and Spirituality, Episcopal Divinity School
"The struggle now is perhaps to get enough courses in theological colleges and seminaries in which we can use this wonderful book." –Lisa Isherwood, Professor and Director of Theological Partnerships, University of Winchester, UK
"Cheng covers a lot of territory and does so with clarity and solid interaction with the literature in the field. I would recommend this volume to anyone wanting a quick take on the various dimensions of Queer Theology." –Jeffrey S. Siker, Professor and Chair, Department of Theological Studies, Loyola Marymount University
---

Last Week's Social Jesus Posts
Articles posted each week at https://www.patheos.com/blogs/socialjesus/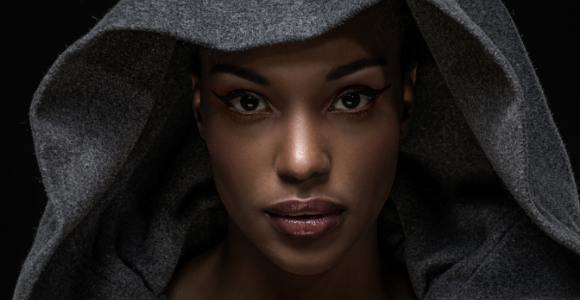 Jesus & God as Woman (Part 1 of 3)
"For Boyer, every other detail of the incarnation is incidental, but the fact that Jesus was male is substantive."
https://www.patheos.com/blogs/socialjesus/2022/05/jesus-god-woman-part1/
Jesus & God as Woman (Part 2 of 3)
"This declaration specifically excludes women from the Imago Dei and justifies the exclusion by referring to Jesus as the exclusive revelation of the Divine."
https://www.patheos.com/blogs/socialjesus/2022/06/jesus-god-woman-part2/
Jesus & God as Woman (Part 3 of 3)
"People of all genders should be able to see themselves as bearing the image of the Divine because we all do."
https://www.patheos.com/blogs/socialjesus/2022/06/jesus-god-woman-part3/
---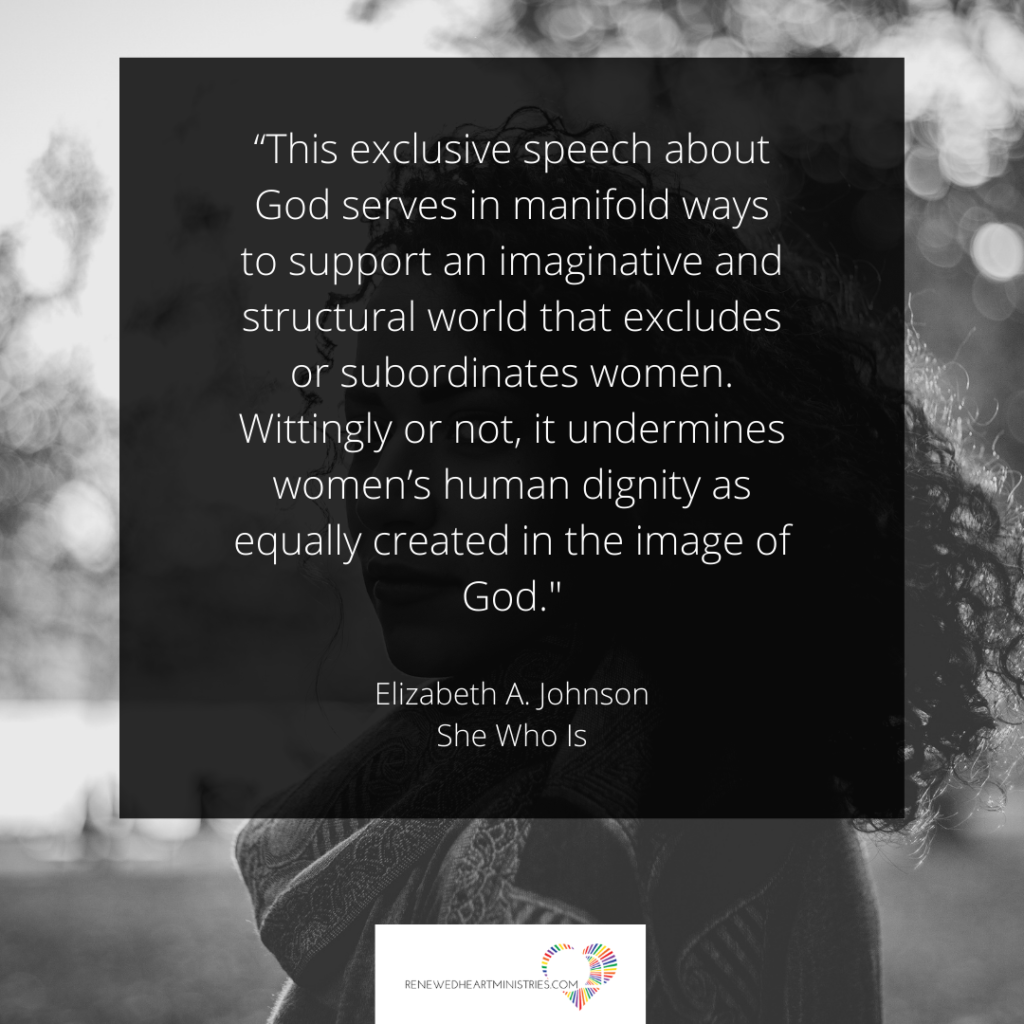 ---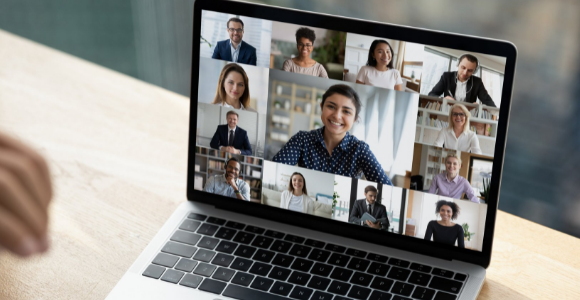 Upcoming Events
June 25, 2022
Good News Fellowship
(Via Zoom)
Toronto, Ontario
Canada
---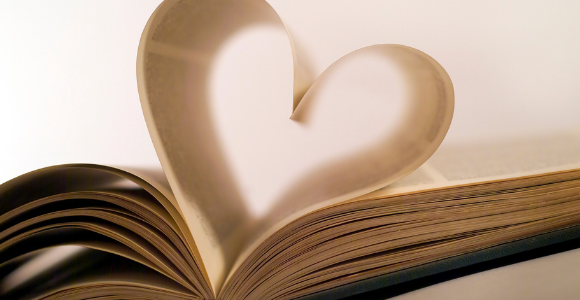 Weekly Zoom HeartGroup on Wednesday Nights
"I've experienced paradigm shifts in my thinking that are transforming my spiritual journey."
That's what one participant recently wrote. Each Wednesday evening, Glendale City Church will be hosting a Zoom-HeartGroup led by Herb Montgomery.  Our discussion each week will focus on the content in Renewed Heart Ministries' weekly eSight articles and the Jesus For Everyone podcast published each Friday.  The time of each Zoom session will be on Wednesdays at 7:00 p.m. Pacific/10:00 p.m. Eastern.
For more information and for the link to participate each week, contact RHM here.
---
A Sign Up to Receive RHM's Free Monthly Newsletter
`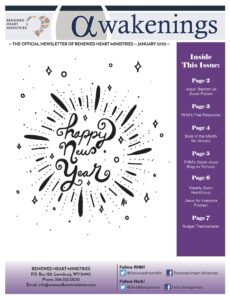 Subscribe here.