RHM Update: July 4, 2022

Recent Events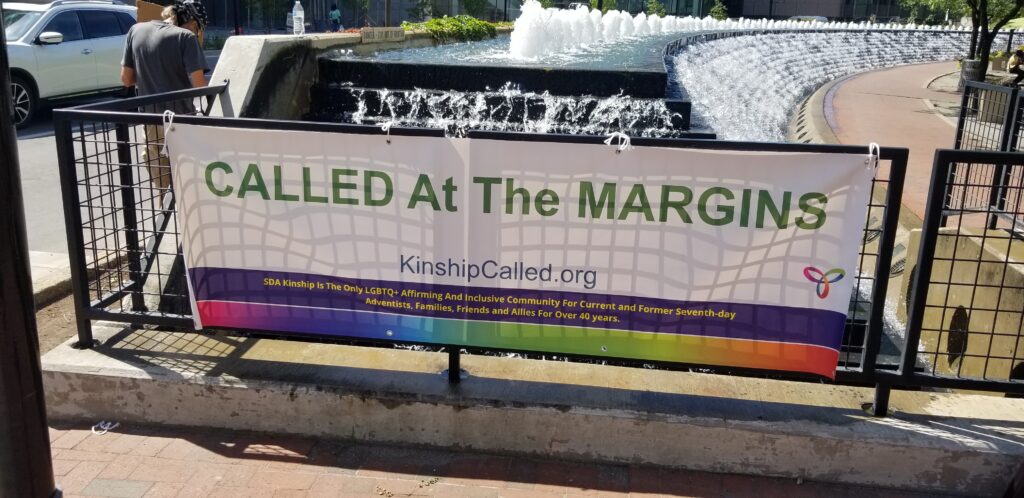 Called at the Margins
by Herb Montgomery
Last month I had the immense pleasure of participating with SDA Kinship International in relation to the Called Conference.
What is Called?
Called is the North American Division of Seventh-day Adventist pastor's family convention for pastors, chaplains, volunteer lay pastors, administrators, Bible instructors, seminarians, pastor's spouses and children.
This summer the conference was held at the Central Bank Convention Center in Lexington, Kentucky.
Who is Seventh-day Adventist Kinship?
SDA Kinship International is an LGBTQIA+ affirming and inclusive community which has for the past forty years provided a safe space and resources for current and former LGBTQIA+ Seventh-day Adventists. (See https://www.sdakinship.org/en/).
Because this is primarily a conference for ministers, Called attendees are also provided access to an exhibit hall where hundreds of ministries, both within the institution as well as independent, supportive, self-supporting ministries who provide specialized ministry-related resources, products and/or services, can share what their ministry has to offer to ministers and their congregations.
Applications to have a booth in the exhibit hall from SDA Kinship, as well as other Adventist ministries who are working to broaden the dialogue on acceptance and affirmation for LGBTQIA+ Adventists, were all rejected.
In response to this rejection, SDA Kinship went to work immediately to rent space outside, across the street from the conference center in Triangle Park for their booth to be present and for those representing the Kinship community to be able to still provide their resources to Adventist pastors.
I did not attend this conference, but I was given a call to be one of the allies present at Kinship's booth across the street to participate at their booth which was appropriately titled on their banner, "Called at the Margins".
Kinship also organized evening meetings at a local church during the pastor's dinner break from the convention only three or four blocks away from the convention center. These meetings provided space for presentations, discussion, questions and answers, and many more resources for pastors wanting to open dialogue with their congregations on LGBTQIA+ affirmation and acceptance.
My dear friend Alisha Johnston was also present at this event to promote her brand new book, The Bible and LGBTQ Adventists, which had just hit the shelves the week of the convention. We'll soon be posting on our website at Renewed Heart Ministries how you can get a copy.
For me, it was good so see many of my LGBTQ friends whom I hadn't seen since before Covid.
The conference was a mixed experience. I didn't attend any of the sanctioned sessions. I did walk through the exhibit hall once the first day along with a LGBTQ friend who didn't want to go alone. I was content to hang out in the Kentucky summer heat outside at the booth and dialogue with those who had the courage or curiosity to stop by. Many of those conversations were positive and encouraging. Some were quite the opposite with only one or two being verbally violent.
Also, our Called At The Margins banner seen in the picture above was stolen one night half way through the conference. We pushed forward anyway and we are glad we did.
The conversation that meant the most to me was one I held with another member of the Kinship community after I witnessed an exchange where some very bigoted and hurtful things were said to them by one of the attending pastors. I asked my friend, "Why do you keep doing this? Is it really worth all of this?"
They shared with me an email they had just received on their way to the conference from an Adventist teenager who was gay but had expressed that they were alone, and could not even come out to their parents. They felt deeply isolated and without hope. They had reached out to my friend at Kinship asking sincerely if they, as an Adventist young person, "had any other option than suicide." I sat there as tears welled up in my friend's eyes. "That young person is why I continue to do this. As long as children are being born as LGBTQIA+ in the Adventist denomination, I'll be here providing a safe space and a person for them to talk to."
I sat there a long time letting that sink in.
I was proud to stand alongside my LGBTQIA+ Adventist friends this past month. I'm also thankful for all of you who support our work at Renewed Heart Ministries which enables us to engage events like these. From all of us here at RHM, thank you! Together we will continue to work to make a difference. Here's to a safer, more just, more compassionate world.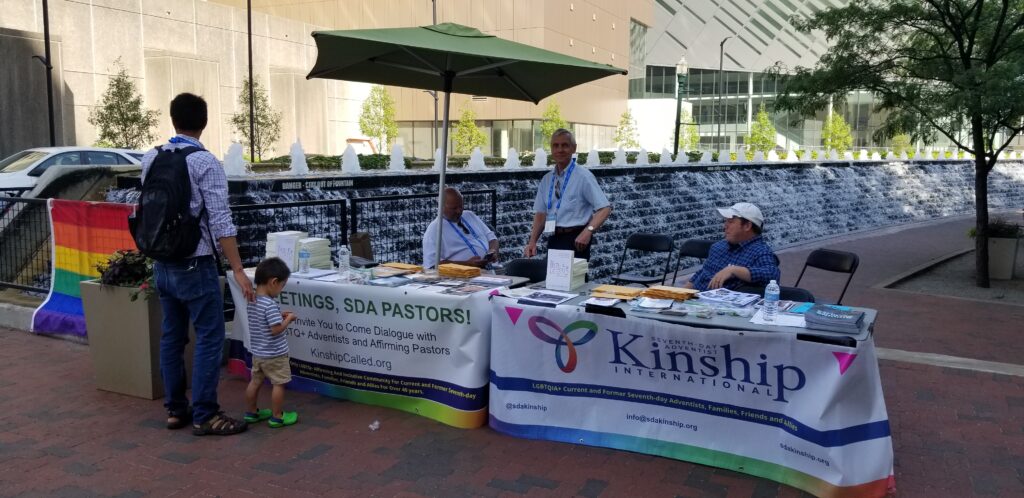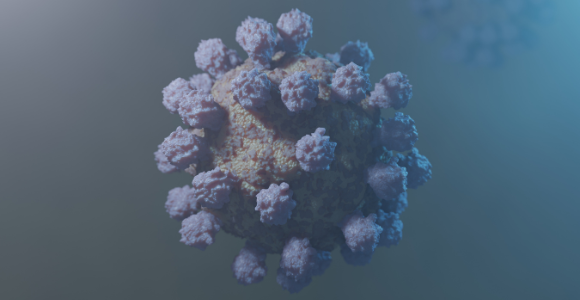 Covid at RHM
by Herb Montgomery
Some of you have noticed fewer podcast episodes and blog posts on RHM's website and on our Patheos Social Jesus blog last month. We're glad so many of you reached out. It shows us that you are tracking with our weekly resource publications.
The reason there were fewer postings in June was due to the Montgomery family being hit with Covid. We have been so careful not to unduly risk ourselves or to put others in harms way, and it finally caught us. I'm thankful for the vaccinations and boosters. As bad as it was, I know it could have been worse. I'm happy to report that we all got through it with varying degrees of symptoms. With the exception of a couple really awful days, our experiences were mild. We made it through and we are all out of quarantine now. We're happy to be looking forward to July with renewed hearts and refreshed energy.
Thank you to everyone who checked on us.
Here's to a much better July!
---
---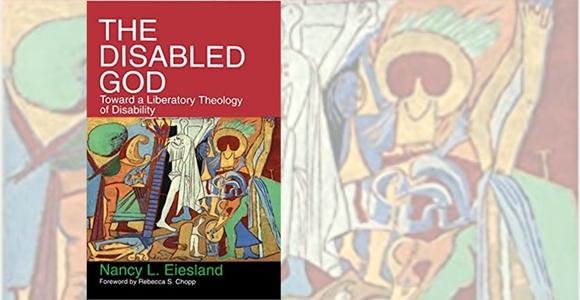 Recommended Reading for July
The Disabled God: Toward a Liberatory Theology of Disability
by Nancy L Eiesland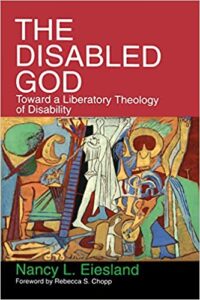 Draws on themes of the disability-rights movement to identify people with disabilities as members of a socially disadvantaged minority group rather than as individuals who need to adjust. Highlights the hidden history of people with disabilities in church and society. Proclaiming the emancipatory presence of the disabled God, the author maintains the vital importance of the relationship between Christology and social change. Eiesland contends that in the Eucharist, Christians encounter the disabled God and may participate in new imaginations of wholeness and new embodiments of justice.
---

Last Week's Social Jesus Posts
Articles posted each week at https://www.patheos.com/blogs/socialjesus/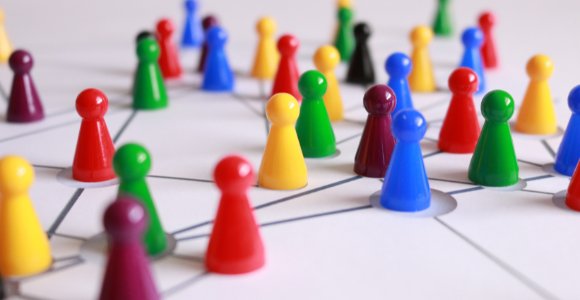 The Gospel of Interdependence (Part 1 of 3)
"These itinerant workers were to be characterized by dependence, not independence, connectedness as contrasted with individualism."
https://www.patheos.com/blogs/socialjesus/2022/06/gospel-interdependence-part1/
The Gospel of Interdependence (Part 2 of 3)
"We deeply need to reconnect with the reality that we are part of one another. Either we survive and thrive together, or we don't survive or thrive."
https://www.patheos.com/blogs/socialjesus/2022/06/gospel-interdependence-part2/
The Gospel of Interdependence (Part 3 of 3)
"This calls us to reassess the social waters we swim in. It encourages realization of our interdependence rather than independence, and right now more than ever."
https://www.patheos.com/blogs/socialjesus/2022/06/gospel-interdependence-part3/
---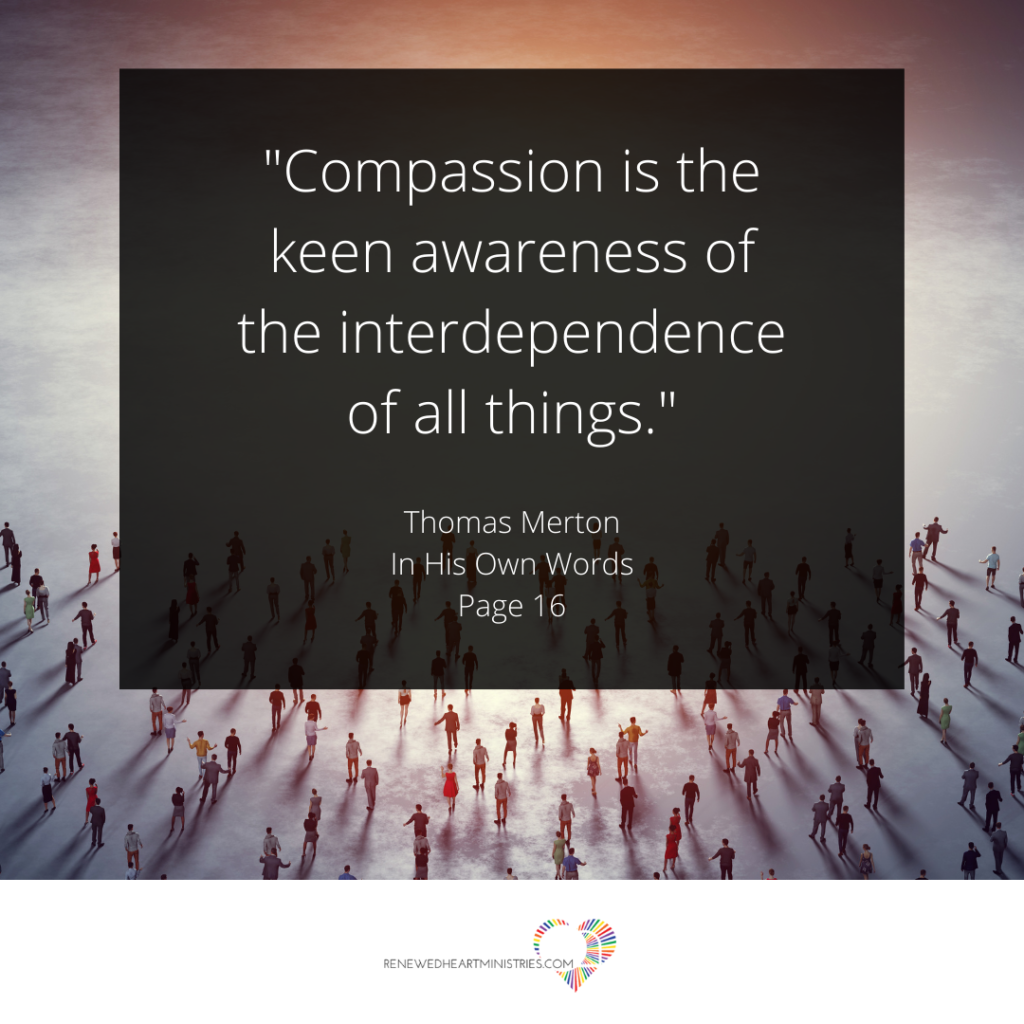 ---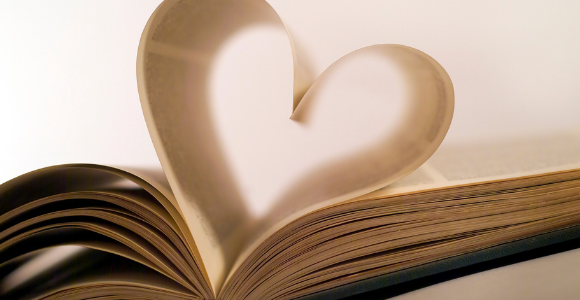 Weekly Zoom HeartGroup on Wednesday Nights
"I've experienced paradigm shifts in my thinking that are transforming my spiritual journey."
That's what one participant recently wrote. Each Wednesday evening, Glendale City Church will be hosting a Zoom-HeartGroup led by Herb Montgomery.  Our discussion each week will focus on the content in Renewed Heart Ministries' weekly eSight articles and the Jesus For Everyone podcast published each Friday.  The time of each Zoom session will be on Wednesdays at 7:00 p.m. Pacific/10:00 p.m. Eastern.
For more information and for the link to participate each week, contact RHM here.
---
A Sign Up to Receive RHM's Free Monthly Newsletter
`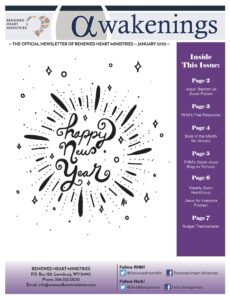 Subscribe here.