RHM Update: January 17, 2022

---

Last Week's Social Jesus Posts
Articles posted each week at https://www.patheos.com/blogs/socialjesus/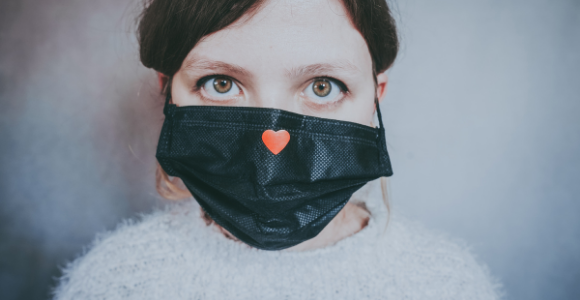 Following Jesus in the Time of Covid (Part 1 of 3)
"We don't have to disparage any other religion, especially not Judaism, to value the Jesus story. We can and must do better."
https://www.patheos.com/blogs/socialjesus/2022/01/following-jesus-time-covid-part1/
Following Jesus in the Time of Covid (Part 2 of 3)
"What designates one as a follower of Jesus is not the creeds we mentally assent to, but the kind of life we choose to live, the kind of values we seek to embody, the kind of ethics we endeavor to practice."
https://www.patheos.com/blogs/socialjesus/2022/01/following-jesus-time-covid-part2/
Following Jesus in the Time of Covid (Part 3 of 3)
We already have a mandate in place: love your neighbor as yourself. This mandate requires us to act not only for our own best interests but also for the best interests of others.
https://www.patheos.com/blogs/socialjesus/2022/01/following-jesus-time-of-covid-part3/
---
Recommended Reading for January
American Democratic Socialism: History, Politics, Religion, and Theory
by Gary Dorrien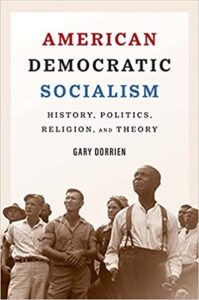 A sweeping, ambitious history of American democratic socialism from one of the world's leading intellectual historians and social ethicists.
"Gary Dorrien is the greatest theological ethicist of the twenty-first century, our most compelling political theologian, and one of the most gifted historians of ideas in the world. His American Democratic Socialism is a work of astonishing erudition. Best of all, Dorrien is not only a searing chronicler of prophetic thought, but also a bold Christian participant in the historic quest for social justice."—Michael Eric Dyson, author of Entertaining Race: Performing Blackness in America
Democratic socialism is ascending in the United States as a consequence of a widespread recognition that global capitalism works only for a minority and is harming the planet's ecology. This history of American democratic socialism from its beginning to the present day interprets the efforts of American socialists to address and transform multiple intersecting sites of injustice and harm. Comprehensive, deeply researched, and highly original, this book offers a luminous synthesis of secular and religious socialisms, detailing both their intellectual and their organizational histories.
"Dorrien's book is a tour de force. With eloquence and rigor, it reveals the strong history of democratic socialism in the U.S. It imagines an economic democracy that weds ecological survival with economic, racial, and gender justice. That is a matter of life and death."—Cynthia Moe-Lobeda, author of Resisting Structural Evil: Love as Ecological-Economic Vocation
"The book highlights Dorrien's striking thinking as a strategist in the fight for socialism as well as a superb historian who brings the role of religion into the center of the story."—Richard Healey, Senior Advisor, Grassroots Policy Project
"American Democratic Socialism is a brilliant and timely book. Dorrien offers a big, ambitious, synthetic political and intellectual history of the whole American democratic socialist tradition, giving particular attention to religious socialists, the centrality of race in American politics, and the intellectual contributions of women."—Geoffrey Kurtz, author of Jean Jaurès: The Inner Life of Social Democracy
"This is the history of American religious socialism we need as we debate and organize for greater equity in the political economy. Dorrien brilliantly excavates the unique intersectional contexts of the U.S. helping us understand how we got to this political moment and where we might go next."—Melissa Snarr, Vanderbilt Divinity School
About the Author
Gary Dorrien is the Reinhold Niebuhr Professor of Social Ethics at Union Theological Seminary and Professor of Religion at Columbia University. His previous books with Yale University Press include The New Abolition, Breaking White Supremacy, and Social Democracy in the Making.
---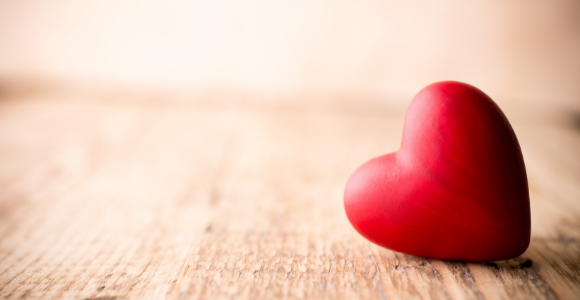 Weekly Zoom HeartGroup on Wednesday Nights
"I've experienced paradigm shifts in my thinking that are transforming my spiritual journey."
That's what one participant recently wrote. Each Wednesday evening, Glendale City Church will be hosting a Zoom-HeartGroup led by Herb Montgomery.  Our discussion each week will focus on the content in Renewed Heart Ministries' weekly eSight articles and the Jesus For Everyone podcast published each Friday.  The time of each Zoom session will be on Wednesdays at 7:00 p.m. Pacific/10:00 p.m. Eastern.
For more information and for the link to participate each week, contact RHM here.
---

Renewed Heart Ministries needs your support to continue impacting lives and working for change.
Intersections between faith,
love, compassion, and justice are needed today more than ever.
Please consider making a tax-deductible donation to Renewed Heart Ministries today.
To do so online click "Donate." Or if you prefer to make a donation by mail,
our address is:
Renewed Heart Ministries
PO Box 1211
Lewisburg, WV 24901
And to those of you out there who are already supporting this ministry, I want to say thank you. We continue being a voice for change because of your support.
---
A Sign Up to Receive RHM's Free Monthly Newsletter
`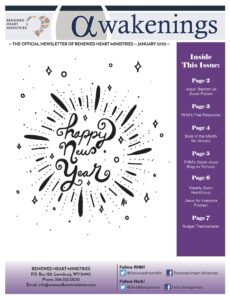 Subscribe here.