RHM Update: February 1, 2022

Recommended Reading for February
The 1619 Project: A New Origin Story
by Nikole Hannah-Jones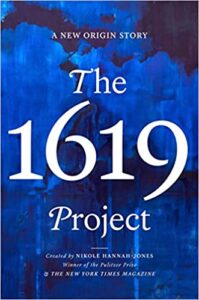 #1 NEW YORK TIMES BESTSELLER • A dramatic expansion of a groundbreaking work of journalism, The 1619 Project: A New Origin Story offers a profoundly revealing vision of the American past and present.
ONE OF THE BEST BOOKS OF THE YEAR: The Washington Post, NPR, Esquire, Marie Claire, Electric Lit, Ms. magazine, Kirkus Reviews, Booklist
In late August 1619, a ship arrived in the British colony of Virginia bearing a cargo of twenty to thirty enslaved people from Africa. Their arrival led to the barbaric and unprecedented system of American chattel slavery that would last for the next 250 years. This is sometimes referred to as the country's original sin, but it is more than that: It is the source of so much that still defines the United States.
The New York Times Magazine's award-winning "1619 Project" issue reframed our understanding of American history by placing slavery and its continuing legacy at the center of our national narrative. This new book substantially expands on that work, weaving together eighteen essays that explore the legacy of slavery in present-day America with thirty-six poems and works of fiction that illuminate key moments of oppression, struggle, and resistance. The essays show how the inheritance of 1619 reaches into every part of contemporary American society, from politics, music, diet, traffic, and citizenship to capitalism, religion, and our democracy itself.
This is a book that speaks directly to our current moment, contextualizing the systems of race and caste within which we operate today. It reveals long-glossed-over truths around our nation's founding and construction—and the way that the legacy of slavery did not end with emancipation, but continues to shape contemporary American life.
Featuring contributions from: Leslie Alexander • Michelle Alexander • Carol Anderson • Joshua Bennett • Reginald Dwayne Betts • Jamelle Bouie • Anthea Butler • Matthew Desmond • Rita Dove • Camille T. Dungy • Cornelius Eady • Eve L. Ewing • Nikky Finney • Vievee Francis • Yaa Gyasi • Forrest Hamer • Terrance Hayes • Kimberly Annece Henderson • Jeneen Interlandi • Honorée Fanonne Jeffers • Barry Jenkins • Tyehimba Jess • Martha S. Jones • Robert Jones, Jr. • A. Van Jordan • Ibram X. Kendi • Eddie Kendricks • Yusef Komunyakaa • Kevin M. Kruse • Kiese Laymon • Trymaine Lee • Jasmine Mans • Terry McMillan • Tiya Miles • Wesley Morris • Khalil Gibran Muhammad • Lynn Nottage • ZZ Packer • Gregory Pardlo • Darryl Pinckney • Claudia Rankine • Jason Reynolds • Dorothy Roberts • Sonia Sanchez • Tim Seibles • Evie Shockley • Clint Smith • Danez Smith • Patricia Smith • Tracy K. Smith • Bryan Stevenson • Nafissa Thompson-Spires • Natasha Trethewey • Linda Villarosa • Jesmyn Ward
---

Last Week's Social Jesus Posts
Articles posted each week at https://www.patheos.com/blogs/socialjesus/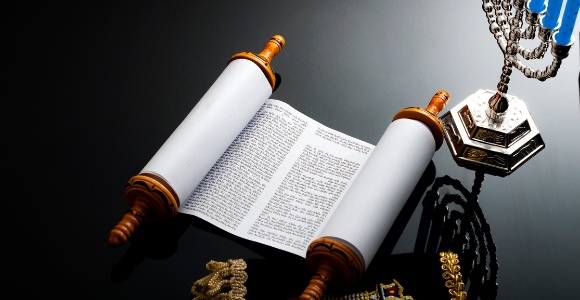 Jesus and Antisemitism (Part 1 of 3)
"Christians have little credibility critiquing other groups when there is so much housekeeping that needs to be done inside Christianity."
https://www.patheos.com/blogs/socialjesus/2022/01/jesus-antisemitism-part1/
Jesus and Antisemitism (Part 2 of 3)
"As the Jesus community became primarily Gentile, it added anti-Jewish elements to our sacred stories, subtly painting Jewish people in those stories and even Jesus himself as anti-Jewish."
https://www.patheos.com/blogs/socialjesus/2022/01/jesus-antisemitism-part2/
Jesus and Antisemitism (Part 3 of 3)
"We don't have to disparage Jewish people, Jewish wisdom, or Judaism to value Jesus and his ethical teachings."
https://www.patheos.com/blogs/socialjesus/2022/01/jesus-antisemitism-part3/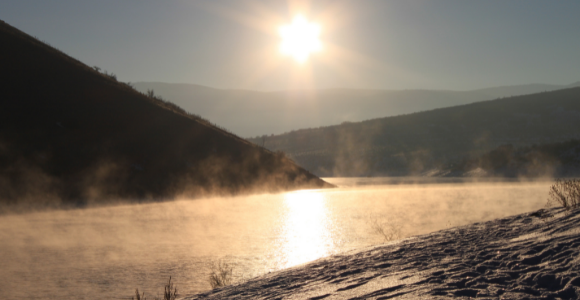 Liberation for the Oppressed (Part 1 of 3)
"This choice not only reveals a passion for those being marginalized in any system, but also points us to how change happens. Change happens from the grassroots or bottom up and from the margins or edges of our societies inward."
https://www.patheos.com/blogs/socialjesus/2022/01/liberation-oppressed-part1/
Liberation for the Oppressed (Part 2 of 3) | Social Jesus
"Of all the passages in the Hebrew scriptures that the author of Luke could have chosen to summarize or characterize Jesus life and mission, these two passages are saturated with the theme of liberation for the oppressed."
https://www.patheos.com/blogs/socialjesus/2022/01/liberation-oppressed-part2/
Liberation for the Oppressed (Part 3 of 3)
There are so many of us today who benefit from the violence of our present system. Are we allowing passages like this one in Luke to confront us?
https://www.patheos.com/blogs/socialjesus/2022/01/liberation-oppressed-part3/
---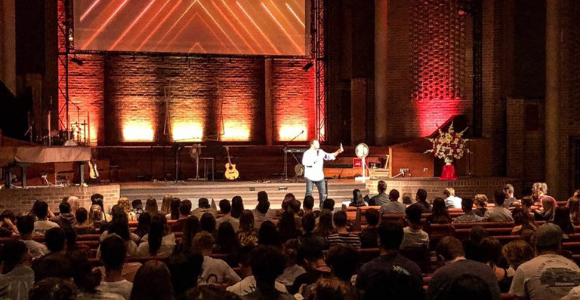 Upcoming Events
March 26, 2021
Good News Fellowship
(via Zoom)

Toronto, Ontario Canada

304.520.0030
---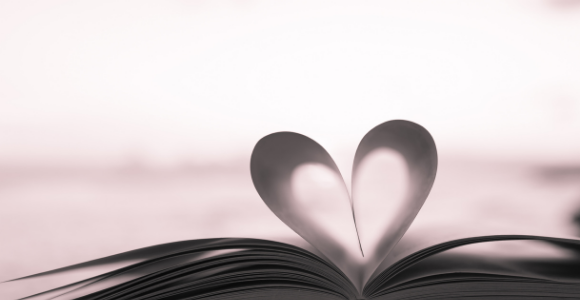 Weekly Zoom HeartGroup on Wednesday Nights
"I've experienced paradigm shifts in my thinking that are transforming my spiritual journey."
That's what one participant recently wrote. Each Wednesday evening, Glendale City Church will be hosting a Zoom-HeartGroup led by Herb Montgomery.  Our discussion each week will focus on the content in Renewed Heart Ministries' weekly eSight articles and the Jesus For Everyone podcast published each Friday.  The time of each Zoom session will be on Wednesdays at 7:00 p.m. Pacific/10:00 p.m. Eastern.
For more information and for the link to participate each week, contact RHM here.
---

Renewed Heart Ministries needs your support to continue impacting lives and working for change.
Intersections between faith,
love, compassion, and justice are needed today more than ever.
Please consider making a tax-deductible donation to Renewed Heart Ministries today.
To do so online click "Donate." Or if you prefer to make a donation by mail,
our address is:
Renewed Heart Ministries
PO Box 1211
Lewisburg, WV 24901
And to those of you out there who are already supporting this ministry, I want to say thank you. We continue being a voice for change because of your support.
---
A Sign Up to Receive RHM's Free Monthly Newsletter
`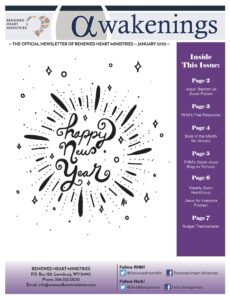 Subscribe here.