RHM's Weekly Update: April 21, 2020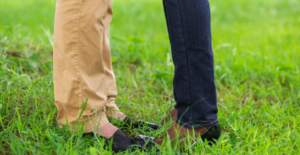 Transforming Negative Pushback To Work In Favor of Change (Part 1 of 3)
"Jesus was a conduit of change, and he called his followers to be conduits of change, as well. Today, we too can choose to be conduits of change. Yet change never comes without pushback."
Full article at https://www.patheos.com/blogs/socialjesus/2020/04/transforming-negative-pushback-part1/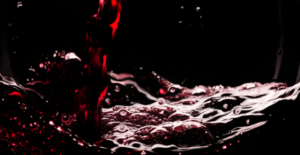 New Wine in Old Wineskins (Part 5 of 6)
"The Jesus story's new wine pushes us beyond the skins of a system that only punishes to systems that restore and transform."
Full article at https://www.patheos.com/blogs/socialjesus/2020/04/new-wine-old-wineskins-part-5/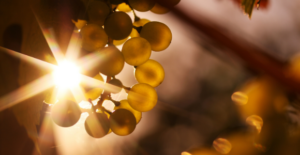 New Wine in Old Wineskins (Part 6 of 6)
"Moments like these not only call us to reassess our systems but also our own personal values and the values our societies have been built on: the systems we are accustomed to and our own personal action and behaviors are connected."
Full article at https://www.patheos.com/blogs/socialjesus/2020/04/new-wine-old-wineskins-part-6/
---
April's Recommended Reading from RHM
Holy Troublemakers & Unconventional Saints
by Daneen Akers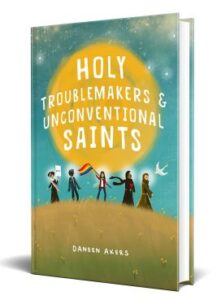 This is a storybook about people of diverse faiths who rocked the religious boat on behalf of love and justice.
With a lot of us at home with our kiddos, this is a perfect book for this time!
Holy Troublemakers and Unconventional Saints is an illustrated children's storybook but we believe it should be read by all ages. This book features the stories of people of diverse faiths who worked for more love and justice in their corner of the world, even when that meant rocking the religious boat. These are people from different religions and time periods who spoke truth to power and did the right thing, even when it was the hard thing. These are not perfect people, but they are people we can glimpse the holy through.
Holy Troublemakers & Unconventional Saints emphasizes the stories of women, LGBTQ people, people of color, Indigenous people, and others too often written out of religious narratives. The book is written for middle-grade age children (and their adults) ages 8 and up. But again, we here at RHM believe it's a book of stories that will inspire all ages.
Copies can be purchased at https://www.holytroublemakers.com
---
COVID-19 and Renewed Heart Ministries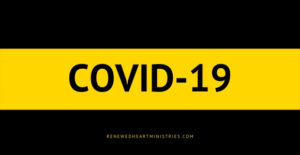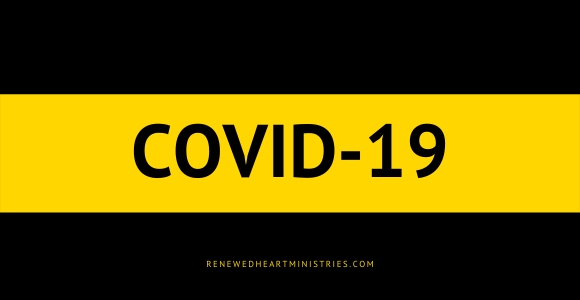 Community is at the heart of everything we believe and do here at Renewed Heart Ministries. We want our supporters to know we are taking the COVID-19 pandemic seriously. The public's health and safety is our top priority right now. Our operations are continuing with each of our RHM team working from home. For the safety of our community, we have postponed all in-person events.
We want to encourage each of you to listen to what the experts are saying right now. On a deeply personal note, I lost my mother to H1N1. We are closely monitoring the guidance from local and federal authorities, the Centers for Disease Control and Prevention (CDC) and the World Health Organization (WHO) to safeguard our RHM community and to participate in safeguarding the health of our population at large. We encourage you to do the same and stay informed.
We will continue doing our much-needed work during this time. And we'll use our blog to share key updates and encouragement with you throughout this time, as well. We'll continue to brainstorm how we can best serve the needs of those in our larger society who are the most at risk as our situation continues to evolve. As someone who supports the work of RHM, we want you to be assured Renewed Heart Ministries is doing its part to help flatten the contagion curve here in the U.S.
We want to encourage each of you to continue to foster connections while practicing social distancing.  We are deeply encouraged as we see how communities are coming together during this time. Human connection is essential to daily life. We want to continue to encourage our HeartGroups to find ways to virtually gather together while remaining in your homes. Together we can do this. This, too, shall pass.  For now, our interconnectedness has never been more apparent. And together we can flatten this curve and keep our most vulnerable safe.
There is nothing more powerful and resilient than when people come together to prioritize "the least of these."
Thank you for showing your love and being a source of compassion and justice during this critical time.
From all of us here at RHM, remember to wash your hands, remain home as much as possible, and if you do need to go out, practice social distancing of at least six feet.
Stay well!
With much love and gratitude for each of you,
We'll get through this together,
Herb Montgomery
Director | Speaker | Author
Renewed Heart Ministries
---
A Special Message to Our HeartGroups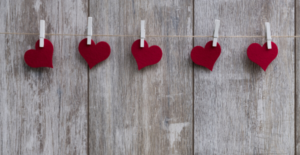 It has been shown that we have the ability to slow the spread of COVID-19 if we act together. In moments like these, we affirm that all people are made in the image of God to live as part of God's peace, love, and justice. There is nothing more powerful and resilient than when people come together to prioritize "the least of these."
We at RHM are asking all HeartGroups not to meet together physically at this time, and encouraging each of you to stay virtually connected and to practice social distancing. We can still be there for each other to help ease anxiety and fears. We ask that when you do go out, you keep a six feet distance between you and others to stop the spread of the virus.
This is also a time where we can practice the resource-sharing and mutual aid found in the gospels. Make sure the others in your group have what they need. We are more interconnected than we realize, as this has proven. And we need each other during this time.
This is a time to work together and prioritize protecting those most vulnerable among us. We'll get through this. For now, let's figure out new ways to take care of each other while we are physically apart.
As you are able, stay home and stay well!