October's Featured Presentation Now Online!
The God We See In Jesus 
Insights into the reality of Human Suffering from the Jesus Narrative
BY HERB MONTGOMERY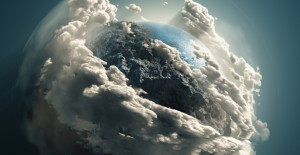 The Jesus story is not a philosophical treatise answering a Hellenistic "why" on human suffering.  It is a narrative within which we begin to see a distinctly Jewish "how" in bringing human suffering to an end.  The first act we witness by those announcing the arrival of the "Kingdom of God" was that of healing.  Today, as Jesus followers, our first priority, in a world torn with pain, is to be a source of healing, as well, for those who are hurting. The Jesus story does not answer all of our questions about human suffering.  Instead, it shines a light on The Way to a world where there is no more human suffering—no more pain, no more sorrow, no more injustice, violence and oppression.
It is our hope that your heart will be awakened, renewed and inspired to make a difference in our world, today, as you listen to this month's featured presentation.
The God We See In Jesus by Herb Montgomery