October's Book & Featured Presentation
Here at RHM, our spirits are heavy this Monday morning.
Our hearts continue to stand in solidarity with the people who are suffering and dying in Puerto Rico. In addition this morning, we are heartbroken as we learn of the over 400 people injured and over 50 people killed in yet another mass shooting last night here in the U.S., this time in Las Vegas.
We will not tire of calling out the root causes of violence in our society, and actively engaging the work of making changes personally, systemically, and structurally.
Today, we are weeping with those who are weeping.
---
RHM's 2017 Annual Reading Course Book for October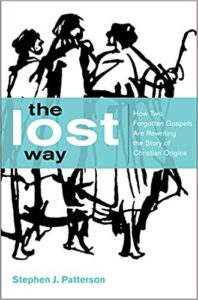 We are pleased to announce that our book for October is:
The Lost Way: How Two Forgotten Gospels Are Rewriting the Story of Christian Origins
by Stephen Patterson
Two month's ago we featured James Robinson's book The Gospel of Jesus which explores, not a gospel about Jesus, but the Jesus' original audience might have heard.  This is a perfect follow up to that book.
"Patterson explains how scholars have uncovered a Gospel that preceded at least three of those in the Bible, which is called Q. He painstakingly demonstrates how historical evidence points to the existence of this common source in addition to Mark—recognized as the earliest Gospel—that both Matthew and Luke used to write their accounts. Q contained a collection of Jesus's teachings without any narrative content and without accounts of the passion, though being the earliest version shared among his first followers—scripture that embodies a very different orientation to the Christian faith."
For both 2016 and 2017 we have been looking at the Sayings of Jesus from the Q theory, and this book is an excellent companion to our podcast and eSight series.
Remember, if you use Amazon.com, please consider using Amazon Smile and selecting Renewed Heart Ministries as your charity to support our work at no additional cost to yourself. You can do so at: http://smile.amazon.com/ch/20-8663541
---
October's Featured Presentation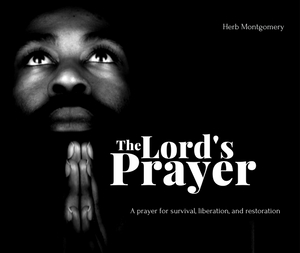 The way in which we pray shapes us into being who we are. In Matthew, Jesus teaches us to pray a prayer that has the potential to shape us into being people of compassion, passionate for the just distribution of God's earth for all of God's children. It's a prayer that can inform and empower us in our work of transforming our world into a just and safe home for all. This month we'd like to feature the first presentation in our new series on this prayer, On Earth As It Is In Heaven by Herb Montgomery. It's our hope that your heart will be renewed and that you will be inspired to take action as we, together, follow the liberating teachings of Jesus.
This month's featured presentation:
On Earth As It Is In Heaven by Herb Montgomery