Ninth Annual Frontiers of Faith
February 26–27, 2016
Dodgeville, WI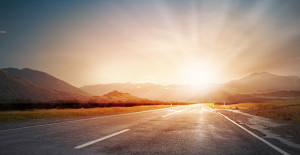 Last month, I was given the wonderful experience of being the guest speaker for a group in Wisconsin that comes together once a year for a forward-looking weekend it calls Frontiers of Faith. This group began almost a decade ago as a safe place for attendees to ask questions as they looked out on the horizon of where they felt their faith was tending.
I was asked to share four presentations on the sayings of the Jewish Jesus of Nazareth that scholars believe belong to the Sayings Gospel Q. (For more information on these sayings, please see our new series that we are presently engaged in that begins here.) The four presentation I gave were as follows:
Blessed Are the Poor
Persecution, Enemy Love, and Nonviolence
The Golden Rule
The Lord's Prayer and Jesus's "Reign of God"
The information we covered in the first of these three presentations you can access in our eSight series, and the last presentation's information will be covered there shortly.
This was fantastic weekend for me personally. I had the opportunity to see some old friends again as well as meet some new ones, including a couple I had previously become acquainted with through Facebook. The attendees I had the chance to speak with were exceptional folks. I want to emphasize and affirm the genuine freedom I felt in such a safe environment. Leaning into truth can be very unsettling for many. There is a process of deconstruction and reconstruction any time truth is investigated. If something is true, I am a deep believer that it can withstand scrutiny. If something is not true, then it is better to grieve its loss and move on. Many avoid this entire process, in my opinion, foundationally because of grief avoidance. They want to avoid the grief and worldview change that come through discovering something they have held dear isn't really true after all. I believe deeply that this experience is an integral part of making this world a safer, more compassionate home for us all. This group doesn't shy away from this process but wants to move more fully into it.
In a word, spending time with this group was refreshing for me personally. Many also reciprocated by sharing what a blessing this weekend of looking at the sayings of the historical Jesus was for them too.
I look forward to tracking with this group in the future and the bright horizon that lies ahead of it.
Thank you for inviting me to be a part of your discussions, your questions, and your searching to broaden your understanding and take action toward creating a better world this year. You are an inspiration and an encouragement to me. I love seeing this type of environment more and more among professed Jesus followers.
For the rest of you, again, if you would like to track with Renewed Heart Ministries on the sayings of the historical Jesus, please join us at https://renewedheartministries.com/Esights/01-08-2016.
Till the only world that remains is a world where only love reigns.