News Update & Upcoming Events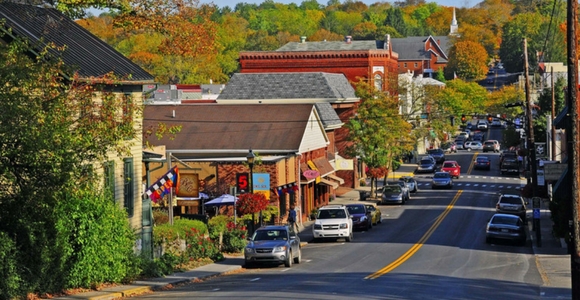 Lewisburg's Solidarity Vigil
Two weekends ago Crystal and I attended a solidarity vigil here in Lewisburg in response to the racism and white supremacy demonstrated in Charlottesville, Va.  The event was initiated by Greater Greenbrier Indivisible and The Women's March – Lewisburg and took place in what we here in the 'Burg affectionally call "The Green Space" which is our central, public gathering area downtown. Those who contributed with music, poetry, or comment were Joan Browning, Neely Seams, Jules Kessler, Episcopal priest Betsy Walker, Mayor John Manchester, Event Organizer and professor at West Virginia School of Osteopathic Medicine Cici McLay, Richard Dulee and myself as director of Renewed Heart Ministries.
I was honored to stand alongside all of my fellow citizens, both those who attended as well as those who participated. I was especially honored to speak alongside Joan Browning who is a veteran of the civil rights movement of the 1960s.
"Joan C. Browning grew up on a small farm in rural Georgia. She went from picking a hundred pounds of cotton a day to volunteering with the Student Nonviolent Coordinating Committee. She participated in the Paine College Steering Committee demonstrations in Augusta, Georgia, in April 1961, and with the Atlanta Student Movement sit-ins in Atlanta in 1961-63, and was one of nine Albany Freedom Riders on the last freedom ride.
The first in her immediate family to attend college, she was asked to leave Georgia State College for Women in Milledgeville in 1961 because she had worshipped at a black church. Thirty years later she completed her B.A. degree at West Virginia State College, a historically black institution. She worked in human relations and anti-poverty programs through the 1970s, following grants through the Southern Regional Council, National Urban League-Southern Regional Office, American Civil Liberties Union, American Friends Service Committee, and anti-poverty agencies, especially Volunteers In Service to America (VISTA). She was an organizer of the Federation of Southern cooperatives.
Now a freelance writer and lecturer living in the mountains of Greenbrier County, West Virginia, she continues to express the values that drew her to the freedom movement. She actively supports public schools, public and school libraries and youth through Little League, 4- H Clubs, and other youth programs. She is also the development consultant to the Greenbrier Community College Foundation and a member of the West Virginia Supreme Court of Appeals' Fatality Review Committee, which advises the Court on ways to prevent spousal murder in domestic violence incidents, and was an advisor to the Governor's Race Initiative." (from http://www.crmvet.org/vet/browning.htm)
We have a lot of work still to do to end racism, both systemic and private, here in Lewisburg, as this event demonstrated. The responsibility for ending White Supremacy in all its various forms sits on the shoulders of our white population. It is our work to do. And we at Renewed Heart Ministries continue to affirm our commitment to participating in this work.
You can read a write up by one of our local news outlets about this event here.
---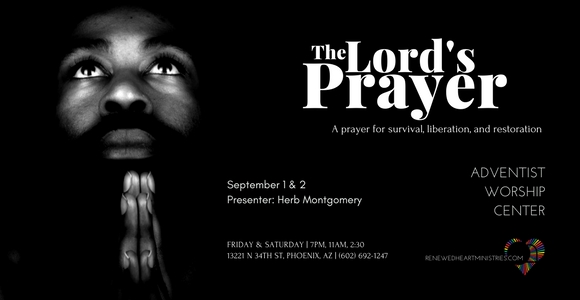 September 1-2 in Phoenix, AZ 
In two weekends, I'll be in Phoenix, Arizona sharing a new series entitled: The Lord's Prayer: A Prayer of Survival, Liberation and Restoration.  I'll be giving three presentations on what we today call "the Lord's prayer" found in Matthew 6.9-13.  Throughout Jesus's teachings, and as outlined in this prayer, Jesus does not offer us a privatized path toward personal peace of mind, but a distributively just, societally transformative and reparative path toward peace "on earth, as it is in heaven." It's a transformative prayer that shapes us into being people of compassion and justice.
This event will be at the Adventist Worship Center located at 13221 N 34th St. Phoenix, AZ. 85032.  I'll be speaking on:
Friday night at 7:00 p.m.: On Earth as it is in Heaven
Saturday morning at 11:00: Bread for Today and Cancelled Debts for Tomorrow
Saturday afternoon at 2:30: A Path Toward Compassion and Justice
If you'd like more information about this event, feel free to call: 602-692-1247.
I hope to see you there!
---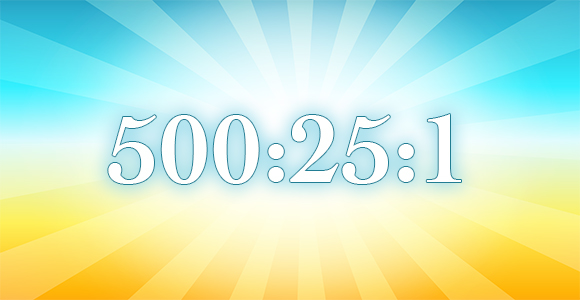 500:25:1 Project
We have had an overwhelmingly positive response to our new 500:25:1 project.  What is our 500:25:1 project?  We are asking 500 people to sign up to support RHM with $25 a month for only one year, to help us launch self hosted events all around the nation. You can find out more about these events, how you can support these new events, and best of all, how you can have us come do an event in your area by going to http://bit.ly/RHM500251.
On August 4 and 5 we launched our first weekend 500:25:1 event in Asheville, N.C.  You can read all about it here.  We still have quite a way to go toward reaching our funding goal.  To those of you have have already signed up to be one of our 500, thank you! Without you we could not continue to exist and to do the work we believe is so vital at this time. For those of you who would like to support our new project you can do so by going to http://bit.ly/RHM500Support., or you can mail your support to:
Renewed Heart Ministries
PO Box 1211
Lewisburg, WV 24901
Thank you, in advance.
With much love and gratitude,
Herb Montgomery
Director of RHM