New Mobile Device Resizing for RHM's Website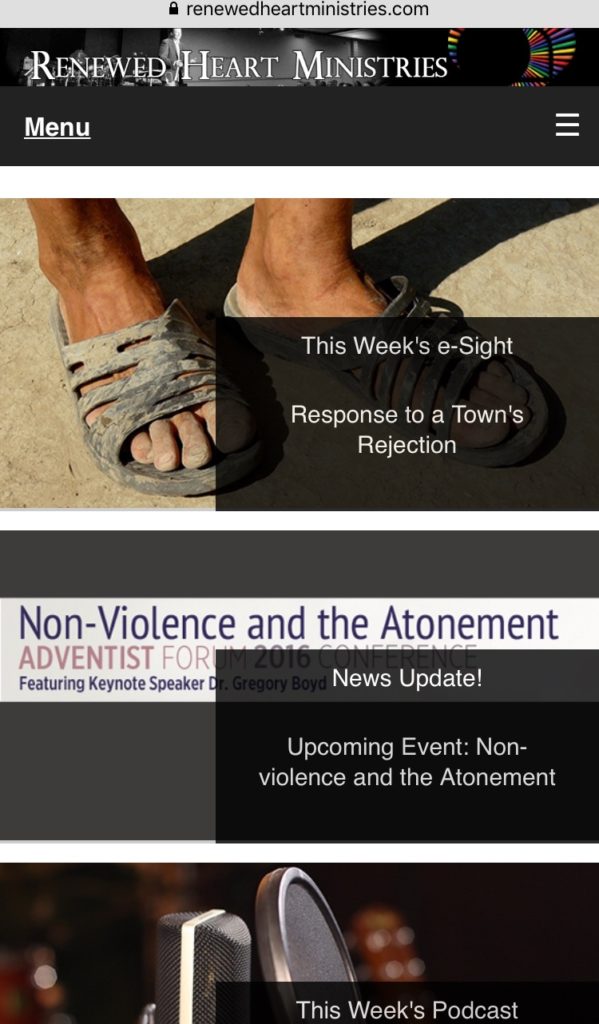 This week I want to personally thank my dear friend Keith Wyland for his work on RHM's website! As a result of the gift of his skills the version of our website accessed by you through your mobile devices is now significanlty improved and re-designed, making it much more responsive and more mobile-friendly.  These changes will make the content accessed through our site much easier to access on phones and tablets as it resizes RHM's website to fit the screen of your device.
Responsive web design is the approach we have taken. You'll still be on the same website (with the same content) that you access through your computer, yet depending on the device you are using our site will contract down or expand up to meet the width of the device you're using to browse the web. This will make our site much easier for you to navigate.
This is a very appreciated part of our ongoing efforts this year to make the content we produce at Renewed Heart Ministries much more accessible across the many devices we all use daily.
Thank you, Keith!
And to each of you, happy browsing!