July's Recommended Reading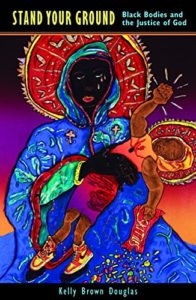 Stand Your Ground: Black Bodies and the Justice of God
by Rev. Dr. Kelly Brown Douglas.
Written in the context of Travon Martin's murder, this volume is just as relevant in the context of the calls for systemic racial justice in the U.S., presently. This book is an attempt to take seriously the social and theological questions raised within Black communities, "Where is the justice of God? What are we to hope for?" We cannot recommend this book highly enough for those seeking a greater understanding of present calls for systemic racial as well as immigration justice.
Remember, you don't have to order this book through amazon.com, but if you do, please consider using Amazon Smile (smile.amazon.com) and selecting Renewed Heart Ministries as your designated charity for a portion of your purchase to be donated to RHM at no additional cost to you.